US Weekly: The Queen Is Disappointed in Harry for Bringing Unwanted Attention to His Family and Hopes He Sees Things Clearly In Time
The drama surrounding the British royal family is continuing to brew up, with a new report confirming that the Queen is furious with Prince Harry and Meghan Markle over their role in escalating tensions to current levels.
 Us Weekly reported a move by the Sussexes to trademark their "Sussex Royal" title before announcing their decision to step back from their royal duties earlier this month.
A palace insider familiar with the situation explained to the magazine that the Queen is disappointed that the drama is brewing from the actions of her grandchild, and the timing of it all makes for an even more awkward situation.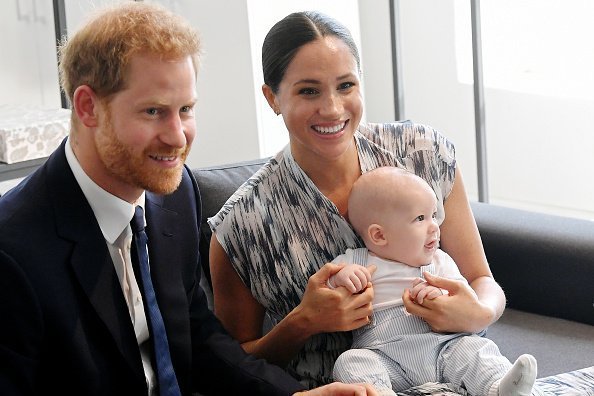 The drama stems from the strategic exit that Meghan and the Prince took earlier this year when they announced their departure from the royal family after trademarking their foundation.
Although Buckingham Palace had prohibited them from using the "Sussex Royal" name, both are now legally at liberty to do so – a situation that has caused a headache across the royal family.
Despite the many troubles, the Queen will still have her work cut out for her as she works out a seamless transition for Meghan and the Prince. 
Sources have confirmed that she will be reviewing the terms of their exit from the royal family within a year. The couple has also been posting details of their ongoing negotiations on their website.
The insider also pointed out what seemed to be snide references at other members of the royal family.
One such update recently sparked another wave of controversy. According to a media report from The Daily Mail, Meghan and the Prince claimed on their website that the Crown had no right over the trademarked word in question.
They also emphasized that they would have been unable to stop them if they hadn't chosen to relinquish the title on their terms.
A Palace insider explained to the news source that the Duke and Duchess had "Lost all perspective" and faulted them for "Sniping at the queen" in their statement.
The insider also pointed out what seemed to be snide references at other members of the royal family, including Princess Eugenie and Princess Beatrice.
As for the Sussexes themselves, they seem to be adjusting to life outside of the Palace as they are settling well in Canada.
A report by a media outlet, "People," states that Harry recently made an appearance in Scotland, where he requested that they refer to him by his first name alone.