Angelica Ross from 'Pose' Was Discharged from the Navy Following Harassment over Sexuality
Actress and transgender rights advocate Angelica Ross, best known as Candy in "Pose," once opened up about enlisting in the Navy and being harassed by her fellow companions.
Coming out of the closet is never easy, and Angelica knows it firsthand. Back in 2019, the "American Horror Story" star appeared in an episode of "Black Women OWN the Conversation" to share her experience.
After making her go through a perilous situation, they let her go.
ANGELICA ROSS COMING OUT TO HER MOTHER
She revealed that her mother, a very devoted evangelical Christian, was not ready to accept that her son was gay - let alone being transgender - when she came out to her aged 17.
Angelica's mother would frequently tell her that she would go to hell for her sexual preferences, even going as far as to encourage her to take her own life.
Of course, receiving such a treatment from her mother left the actress devastated, but her mother's perception changed after watching an episode of "The Oprah Winfrey Show."
In it, a mother who had recently lost her LGBTQ+ son told Oprah and the audience that she had an epiphany during a Pride event.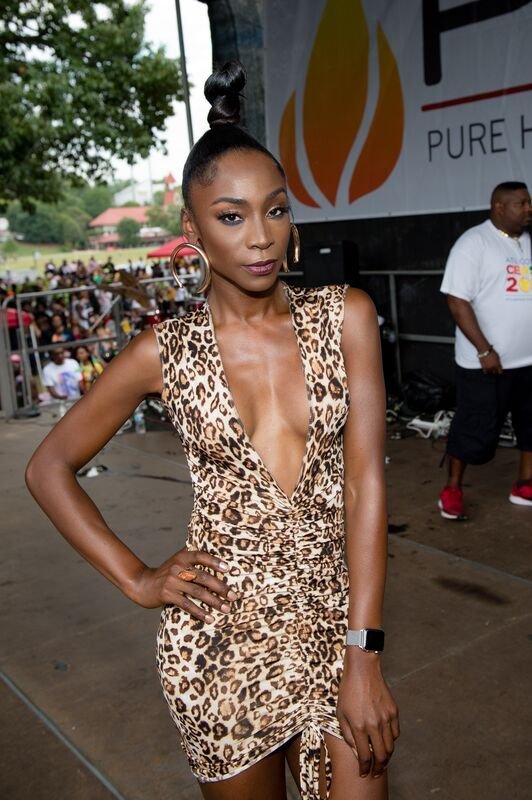 That woman's experience impacted Angelica Ross' mother so profoundly that she realized she had to make amends with her daughter. They eventually did it, and Angelica revealed during the show the current stated of their relationship:
"We have a great relationship. Me and my mom have a very loving, healed relationship."
ANGELICA BEING HARASSED IN THE NAVY
Unfortunately, Angelica went through more negativity before becoming the successful actress and entrepreneur she is today.
Back in 1999, when she was about 19 years old, she enlisted in the Navy, hoping that it would toughen her up as a man and even make him straight. Apart from that, she wanted to go to college, so opting for the GI Bill was "the only way" she could afford it.
The Navy accepted her and, after completing the necessary training, Angelica was stationed in Japan. One day, one of her supposed friends invited her to a party in the barracks where "about 15 enlisted guys and girls" were having beers.
Once she got there, they started asking her if she was gay. Scared, Angelica denied it, but it only got them angrier. After making her go through a perilous situation, they let her go.
The following day, Angelica asked the officer in charge to send her back home, singed a document admitting she was gay and was discharged as uncharacterized, taking away the possibility to opt for the GI Bill.
One of the most upsetting aspects of that experience was that she couldn't tell the officer what had happened the previous night because her so-called friend warned her not to do it.
THE CALM AFTER THE STORM
Angelica Ross' life has not been a walk in the park. Thankfully, her life changed in 2016 after participating in the web series "Her Story," which told the story of two struggling transgender women who live in Los Angeles.
The series was nominated to an Emmy for Outstanding Short Form Comedy or Drama, which attracted the attention of TV producers to her work.
In 2018, her career skyrocketed after she landed the role of Candy Ferocity in the drama "Pose." The show revolves around the culture of African-American and Latino LGBTQ+ in New York City in the 80s and early 90s.
"Pose" has been praised ever since it premiered, and it has received nominations to Emmys and Golden Globes. In June 2019, it was renewed for a third season that is expected to air later this year.
I asked @LouisVuitton if I could rock my natural hair in an Afro and they came back with an enthusiastic YES 🖤✊🏿 RBF on 💯 pic.twitter.com/sbOpPkTDkT

— Angelica Defund The Police Ross (@angelicaross) January 22, 2020
The future seems to be bright for Angelica Ross. Not only she became Louis Vuitton's face for the 2020 pre-fall collection, but also was praised for her participation in "American Horror Story: 1984" and is expected to appear in its upcoming tenth season.