Single Mom from Nashville Shares Inspiring Graduation Photo with Her Son Holding a Sign Bearing a Special Message
When one succeeds, others gain hope that they can, too. That's what happened when a single mom of one graduated from college and shared the picture online. 
Soncya Williams is a young mother who got pregnant while trying to earn a degree. Typically, such a situation delays women from finishing school since they have to take care of the child. 
Yet the Nashville, Tennesee resident was adamant about getting the job done. When she did, she posted her success to Instagram, and the photo went viral. It's found below. 
A mother-son victory
In the sweet picture, Williams is stooping down to hug her son, who's wearing a broad smile on her face. The woman can also be observed smiling in her graduation attire. 
The little boy, named Elijah, is holding onto a sign that says, "She did it for me!" It rests on Williams' back. The positive display was reshared and has been liked nearly 4,000 times on Instagram. 
Taking the steps
"
Good Morning America
" interviewed the college graduate earlier this week. They learned that after Williams learned she was pregnant, she took summer classes to get ahead of her coursework.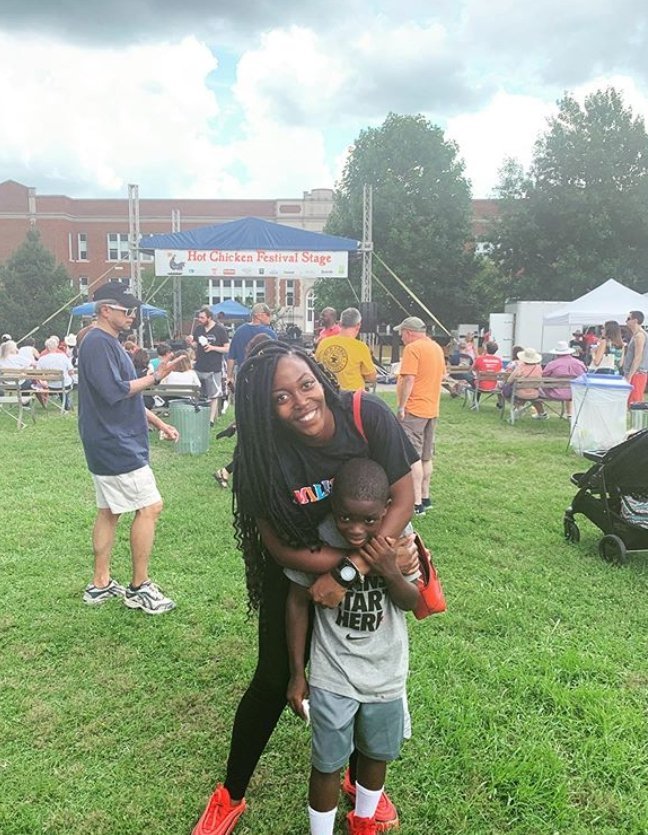 In addition, she transferred from Lemoyne-Owen college to Tennessee State University to stay at her mother's home. This would help save money while providing her with a support system. 
Unfortunately, it also meant that Williams had to give up her scholarship. She now had to pay for school and financially provide for her baby. Somehow, she made it work. 
A mother's admission
At the time, Williams' son was one year old when she graduated. He's now seven or eight. Williams shared the photo as a reminder to herself of what she'd overcome.
In a lengthy post, she also spoke about how being a single mom made her worried about being judged and concerned about finding a partner. The proud mother is now happy to say that they're "a package deal." 
Another mom goes viral
Last month, another single mom went viral when videos of her teaching her daughter to walk touched the hearts of millions. Shanelle Jones shared her story on Facebook. 
Jones, who lives in Fayetteville, North Carolina, is mom to a four-year-old girl, Kinley, who has cerebral palsy. Despite being able to use a walker, Kinley is learning how to walk on her own. 
Motivated by mom
The touching clips of Jones encouraging her daughter to move about by herself are heart-wrenching and encouraging. The first clip shared back in January 2019, showed how Kinley started. 
The newest video, shared on January 4, 2020, reveals that the tot has made huge progress thanks to her mom's effort and various exercises.
The video was liked nearly 10,000 times and received over 11,000 comments and more than 64,000 shares. Both these stories prove that dedication, love, and determination go a long way.