China McClain, AKA Jazmine from 'Tyler Perry's House of Payne' Flaunts Short Hair in Leather Jacket in Photos
China McClain has grown from being the tween superstar to a fine young lady making her way in the industry, and she has chosen to share her new look with her fans and followers on Instagram.
Not everyone can pull off certain looks. Short hair, leather jacket, and a pretty face is not something everyone can pull off, but China McClain is one gorgeous beauty who can.
Looking at the pictures China shared on her Instagram page, one can be confident that she is indeed a beautiful woman. The actress and singer looked stunning as she posed in her short hair while wearing a leather jacket.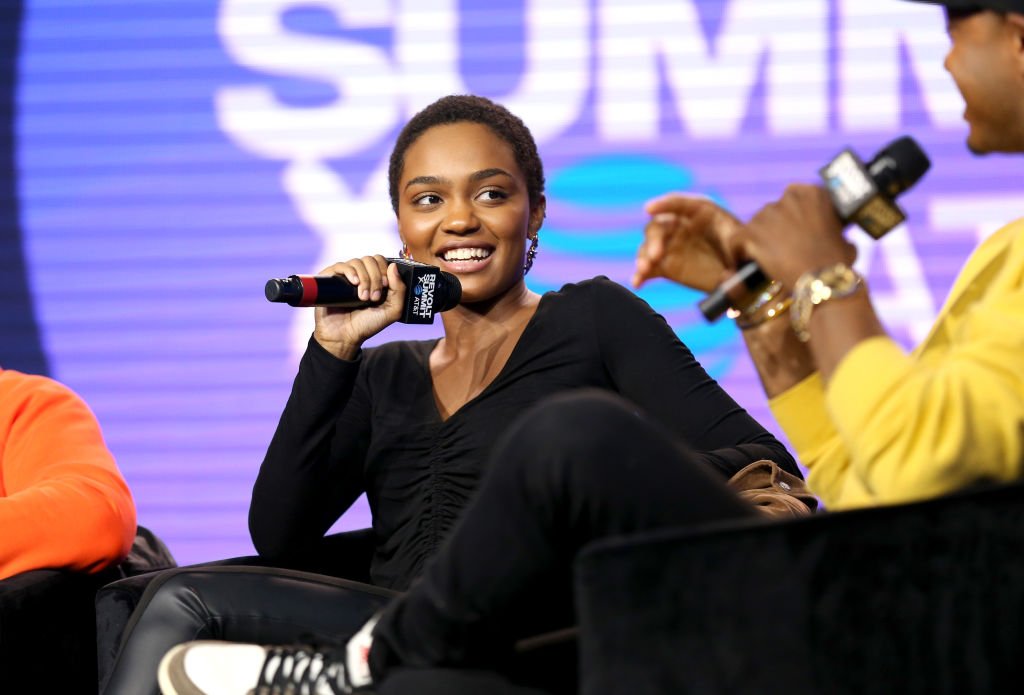 China gave off a good-bad girl vibe as she looked stunning in the pictures. The first picture showed her giving off a smug look while facing the camera.
The second image showed her smiling cheekily at the camera while giving a side pose that allowed the lighting to cast off a beautiful shadow against the wall.
China's sister Lauryn made a funny comment on the post. Lauryn commented on the picture saying, "Ughh," to which her sister replied, saying she missed her. Lauryn also responded, that she missed her sister too.
China was determined not to be another statistic and has proven not to be
A fan of the star and her sister then asked where Lauryn was as she had observed that it had been a while since the sisters took a picture or even made a video together.
Although no response was given, it is evident that the sisters are apart, and they miss each other. The comments section was abuzz with numerous people commenting on how beautiful China looked.
Some complimented her on her natural looks while others wanted to know what beauty routine she followed to maintain such beautiful skin. Someone said:
"Any haircut looks perfect on her."
There was a litter of love and heart emojis in the comments section just to express how beautiful China looked, although some wanted to know the reason behind the haircut.
Born into a family of great talents, from an early age, China had been introduced into the Hollywood industry.
Having a father who is a music producer and a mother who is a songwriter, China picked up singing quickly, and at age three, she wanted to be a singer.
Although she did not get to sing, China became famous for her acting and comic skills. Growing up in the industry that has seen many child actors wash out and make bad choices, China was determined not to be another statistic and has proven not to be.
When she lost her BFF, Cameron Boyce, the "Descendants" actress was distraught as she could not fathom that someone close to her could die at such a young age.
China still has a long way to go in the industry, but the young woman has proven that she can be more than just a child star; she has grown into a fine young woman who is steadily making a path for herself in the movie industry.