The Blast: Shannen Doherty Accuses Insurance Company of Releasing Her Private Information Amid Woolsey Fire Court Battle
Shannen Doherty is suing State Farm for releasing her private information in documents that pertain to an ongoing court battle with the insurance company.
Amid Shannen Doherty's court battle with the insurance company State Farm over their refusal to pay the full amount of damage sustained to her home in the Woolsey fires, she has made another claim about the company releasing her private information.
In early February, she sat down for an exclusive interview with ABC News and opened up about how, after going into remission three years ago, her cancer has returned.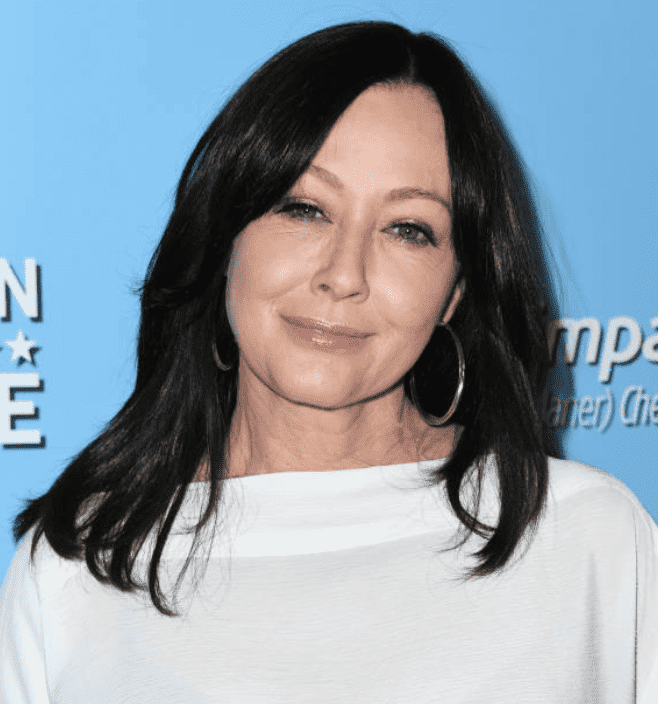 Shannen
 said that for over a year, she had kept her health condition, but because of her court battle with State Farm, she knew her cancer diagnosis would be revealed in court documents.
In 2015, she had been diagnosed with breast cancer, and after successful treatment and going into remission, she faced the difficult news that her diagnosis had returned and was stage four. 
Her intention in speaking about her health was to ensure that it came from her first before the media got hold of the court documents. In her interview with ABC News, she said:
"So my cancer came back and that's why I'm here. I don't think that I've processed it. It's a bitter pill to swallow in a lot of ways."
.@ABC NEWS EXCLUSIVE: @DohertyShannen opens up about her private health battle. "I'm stage four – my cancer came back."@arobachhttps://t.co/IvsAr3odaj pic.twitter.com/Amhcm7x5Q4

— Good Morning America (@GMA) February 4, 2020
According to The Blast, Shannen is now claiming the company shared more of her private information by releasing her private home address in the court documents.
Shannen argued that there had been a prior agreement that her personal details would not be made available to the public. 
With her personal information now a matter of public record, she is pursuing more legal action and suing State Farm for $10 000. 
It is reported, Shannen is waving her right to privacy by using them for failing to redact information about her address and 70 pictures of her property that have now been made public.
In her ongoing case, she is suing State Farm after her home was damaged in 2018 from the Woolsey fires, and had been forced to pay out of pocket for some of the damages, which she feels her policy unjustly denied.
State Farm said that they have already paid money towards cleaning, repairs, new furniture and temporary housing for Shannen. They argued that she is using her cancer diagnosis to gain sympathy in her claim to have her entire house rebuilt by the company.