Shannen Doherty of 'Beverly Hills, 90210' Fame Reveals Breast Cancer Has Returned and It's Now Stage 4
Shannen Doherty opened up about cancer returning, and revealed what prompted her to speak publically about her diagnosis after keeping it a secret.
In the three years since Shannen Doherty announced that her breast cancer had gone into remission, the "Beverly Hills: 90210" star revealed that her cancer is back, she revealed:
"I don't think I've processed it. It's a bitter pill to swallow in a lot of ways. I definitely have days where I say why me. And then I go, well, why not me? Who else? Who else besides me deserves this? None of us do." 
.@ABC NEWS EXCLUSIVE: @DohertyShannen opens up about her private health battle. "I'm stage four – my cancer came back."@arobachhttps://t.co/IvsAr3odaj pic.twitter.com/Amhcm7x5Q4

— Good Morning America (@GMA) February 4, 2020
Shannen, who had documented her initial battle with breast cancer on social media, said she kept it a secret for a year that she is stage four.
She said while filming the reboot for "90210," she only told a few friends because she wanted people to see that a person living with cancer can work and still live their life.
While working a 15 to 16-hour filming day, Shannen revealed that her co-star, Brian Austin Green, was a great source of support for her. However, she said she found out about her diagnosis just four months after her other co-star, Luke Perry died from a stroke, she admitted:
"It's so weird for me to be diagnosed and then somebody who was, you know, seemingly healthy to go first."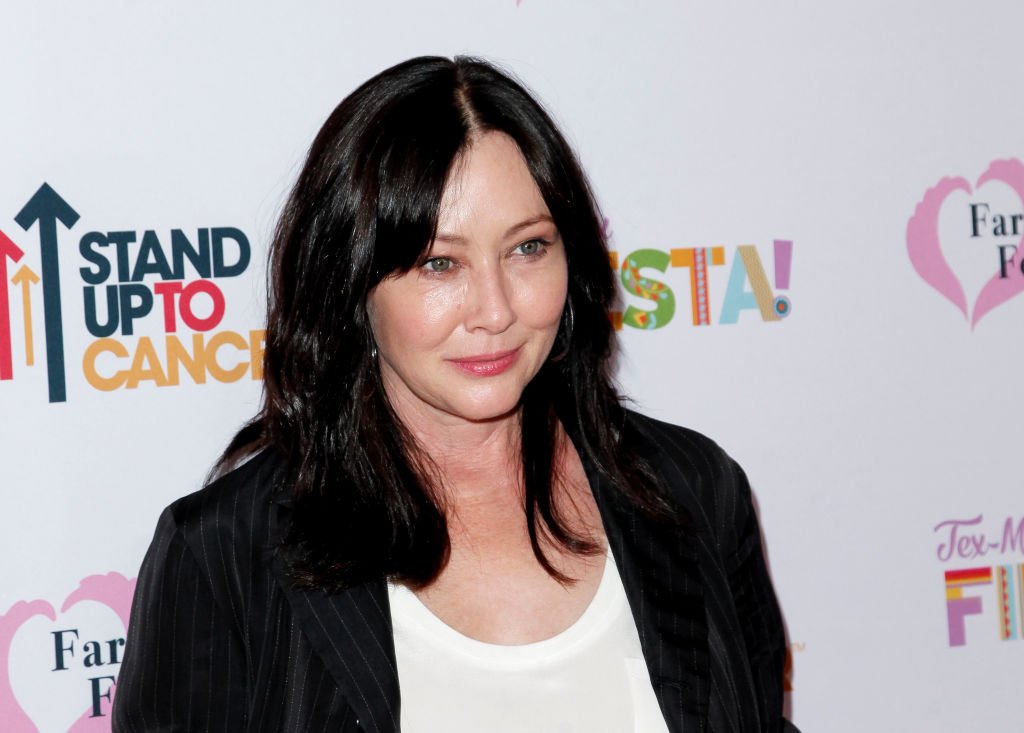 Shannen
told ABC News' Amy Robach that she wanted to share the news first because her diagnosis could come out in court documents. She is suing State Farm for claims they are refusing to pay for her home, which was damaged in the California fires. 
She told Amy she wants to leave an impact on the world, and hopes her fight with cancer, and her fight with a big corporation like State Farm will be something she will be remembered for.