Keke Palmer from 'Strahan, Sara and Keke' Changes up Hairstyle & Flaunts Natural Curls in Recent Video
American actress, Keke Palmer showed off her new curls in a recent Instagram video post, and her fans are totally loving it!
The "Akeelah and the Bee" star took to her Instagram page to flaunt her new hairstyle to the delight of her fans.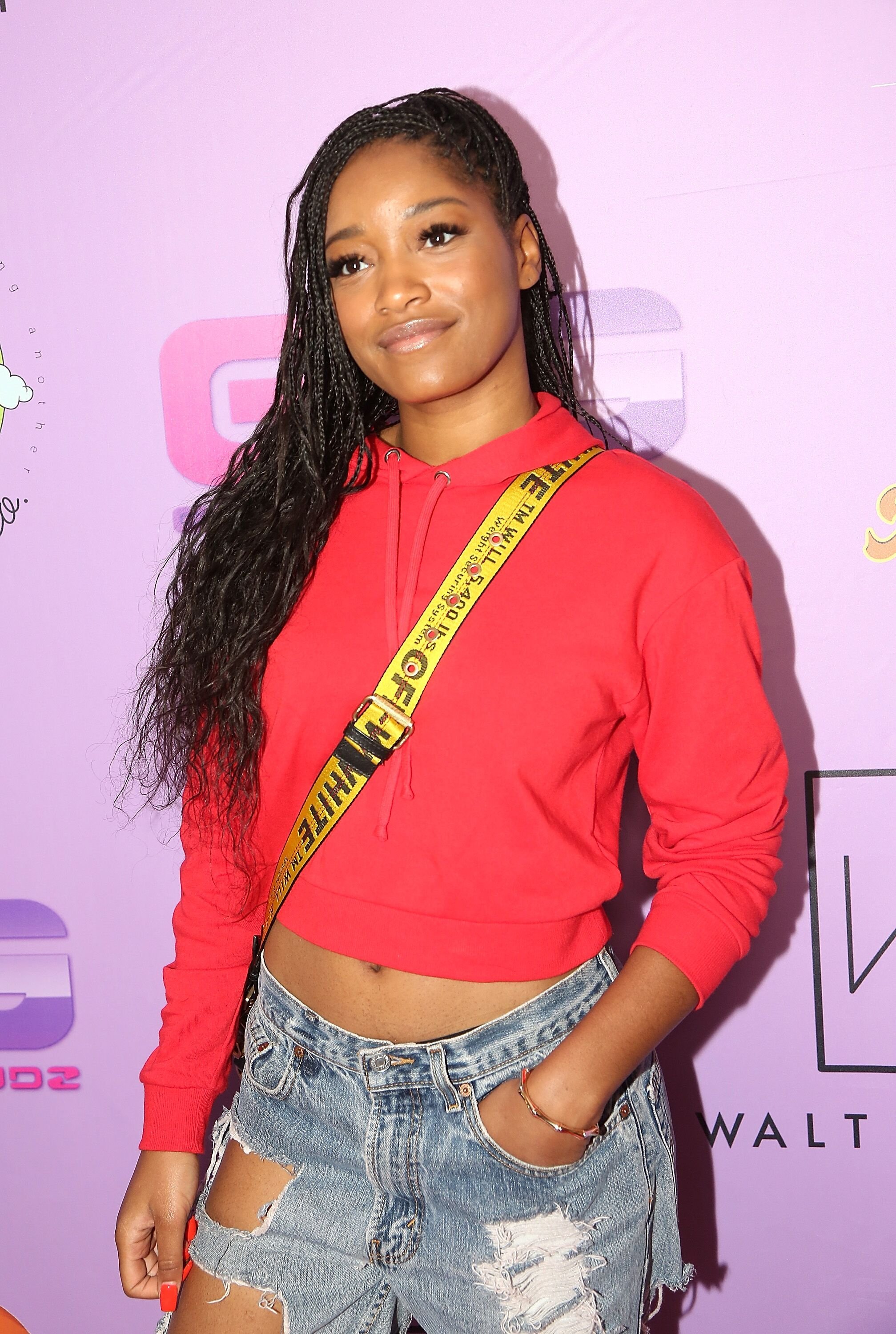 ...Palmer shared an inspiring message on Facebook about learning to be more comfortable with her new looks.
The actress and 'hair chameleon' made sure to let everyone know just how versatile her crown can be. Weaves, braids, faux-locs, fros, name it, and she's there.
Celebrities and fans were blown away by the gorgeous new hairdo and took to the comment section to express it. American model and activist, Yara Shahidi wrote:
"Okay cuuuurls subtle flex ⚡️⚡️⚡️" 
According to Essence, the internet saw Black women transform their tresses into beautiful braids, bobs, faux-locs, pixie cuts, and so much more after Annagjid "Kee" Taylor's "DMX Challenge" went viral.
Celebrities like Tamron Hall, Jada Pinkett Smith, Halle Berry, and Gabrielle Union-Wade all participated in the challenge, proving once again that Black women are the best hair chameleons.
In another Instagram post preceding this hilarious video of the celebrity flaunting her new hairdo, Keke shared that as a little girl, she often got teased at school for having 'crunchy' and 'hard' hair.
She revealed that the 'hair conversation' was a source of anxiety for her, growing up. 
Asides her 'lay and slay' mentality, the actress also shared with Allure the makeup products that keep her looking elegant always. In an interview with Allure, the "Olay Body" spokesperson said that: 
"Through my relationship with Olay Body, specifically the Vitamin C Body Wash, it really has changed my skin over time." [sic]
Teen Vogue reported that Palmer shared an inspiring message on Facebook about learning to be more comfortable with her new looks.
This message came after the 26-year-old shaved off all of her hair in 2017 and began the journey to embracing her natural hair. In the Facebook post, Keke wrote: 
"I had to check myself when I actually felt that I in some way wasn't 'dressed' because I had no wig on," recounting the time she ran into a friend after her 'big chop.'
Though the gorgeous television host appears almost perfect when she steps out, the New York Times reported that Ms. Palmer often needs the boost three alarms to wake up and conquer the day.
The singer-songwriter shared details of what her daily routine is like and how she manages to stay positive while achieving her set goals for the day.