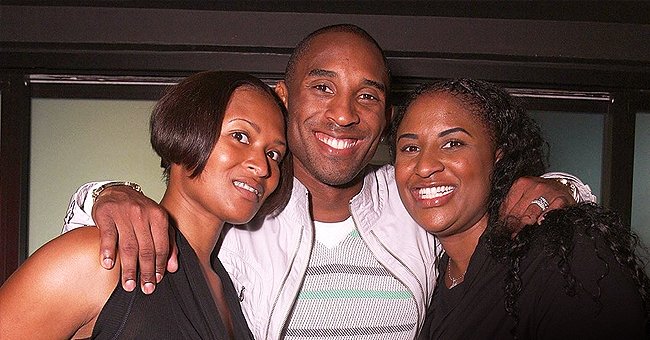 Instagram/people
Kobe Bryant Was Proud of His Two Smart Sisters Who We Began to Learn More about after His Death
Following the tragic demise of NBA star, Kobe Bryant, alongside his beloved daughter, Gianna, the basketballer's sisters, Shaya and Sharia, are coming into the spotlight.
Kobe Bryant's sisters, Shaya Tabb and Sharia Washington are determined to keep their late brother's memories alive, and as a result, we have come into the knowledge of how much they meant to him.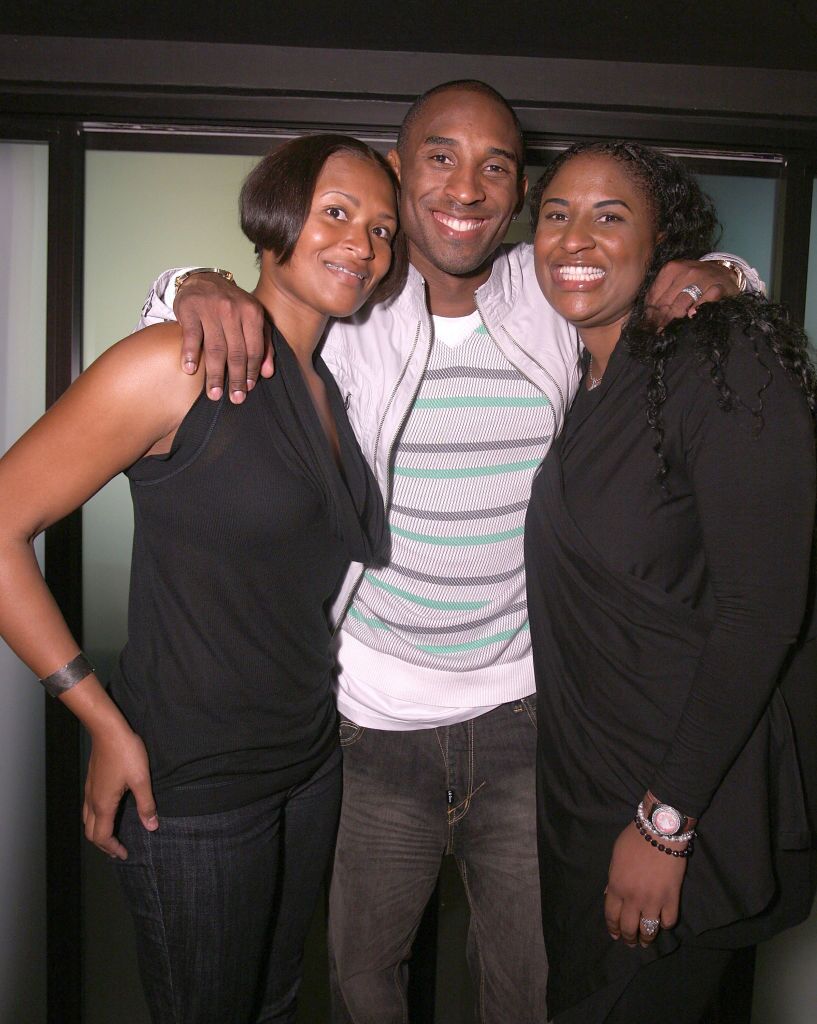 Kobe Bryant with his sisters, Sharia Bryant & Shayla Bryant at LAX Nightclub on Oct. 14, 2009 in Las Vegas | Photo: Getty Images
Shortly after the basketballer's demise, Sharia took to her Instagram page to share several throwback photos of their family with Gianna and Bryant while she added a lengthy soul-stirring caption expressing her condolences to Vanessa and their three daughters, Natalia, Bianka, and Capri.
As kids, Kobe and his sisters lived with their family in Italy, where their dad, Joe "Jelly Bean" Bryant played basketball for an Italian team.
Showing how deeply Kobe's demise affects them, Sharia explained that "our lives are forever changed."
More photos on her page gave fans detailed graphics on what their family looks like, and it is evident that this is a tightly knit family.
According to Heavy, Kobe was a loving brother. Once, while he was speaking to ESPN, Bryant couldn't help talking about his sisters as he praised them, saying that he was proud of them. He told the sports channel:
"They were able to get their own jobs, get their own lives, take care of themselves."
Inquistr shares that he was a loving younger brother to his two sisters. Sharia is the oldest of the Bryant kids followed by Shaya and then Kobe. As kids, Kobe and his sisters lived with their family in Italy, where their dad, Joe "Jelly Bean" Bryant played basketball for an Italian team.
After Kobe got signed to Lakers, Shaya moved in with him alongside their parents in his Ocean View home in California.
Unfortunately, that dependency on him didn't end well, as the 41-year-old explained in a letter he wrote to his younger self that he regretted giving handouts to his loved ones. In his words:
"You were adding material things to their lives, but subtracting the most precious gifts of all: independence and growth."
Luckily, Kobe's drastic decision to cut them off paid off in the end. According to her LinkedIn profile, Shaya works as a manager in Las Vegas. She is also happily married with three kids. Not much is, however, known about Sharia.
This comes after Pop Culture shares that Sharia Washington recently unveiled a new tattoo she got in honor of her late champion brother and niece.
In the Instagram post, Sharia displayed a black Mamba tattoo curled up in the infinity sign with the numbers "2" and "24." The numbers are significant to Kobe's and Gianna's Jersey numbers.
According to People, Kobe's parents, Joe and Pamela, were present at the Staples Center memorial as they sat in the same row with Vanessa and her kids.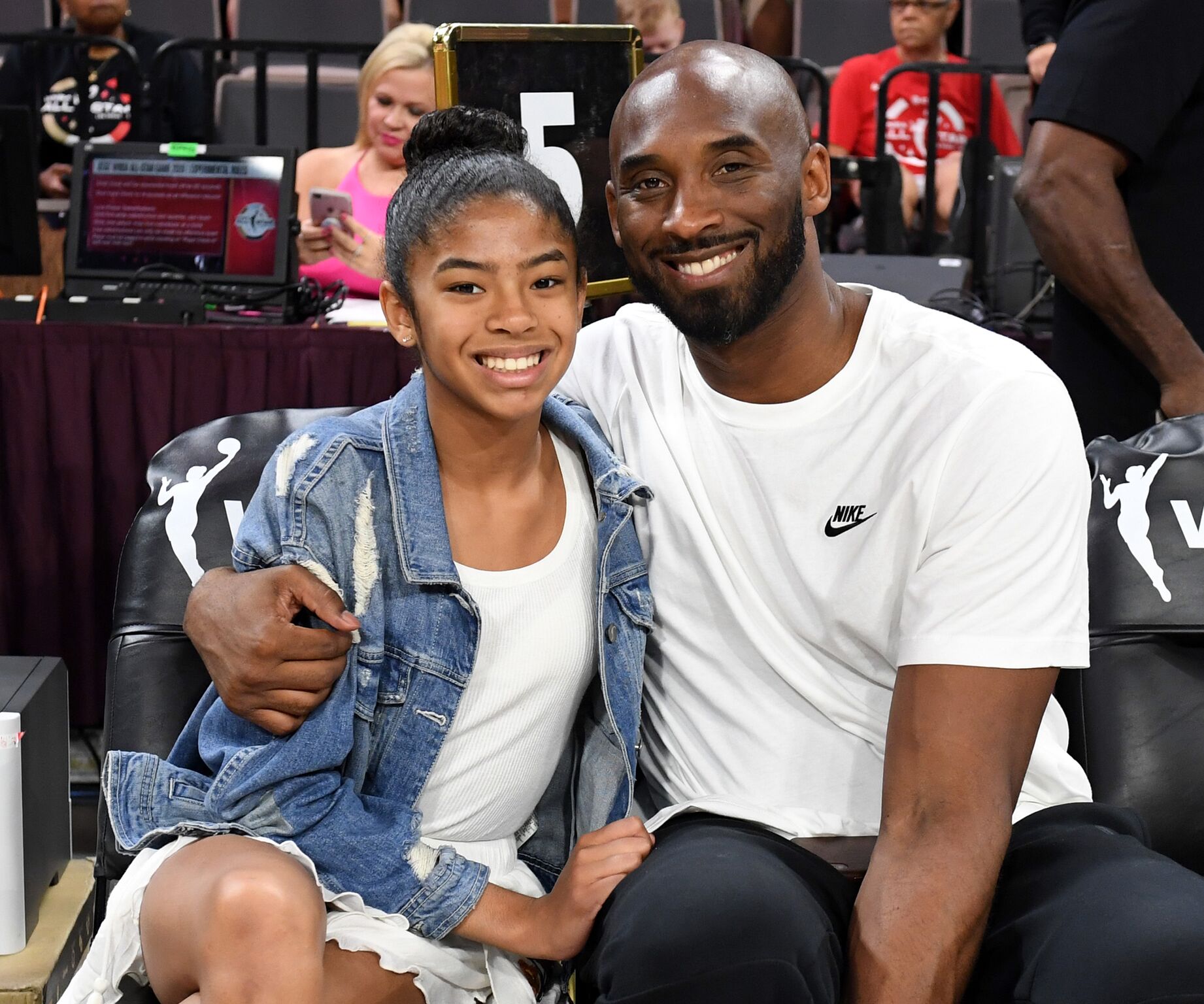 Kobe Bryant and his daughter Gianna Bryant attend a basketball game between the Los Angeles Lakers and the Atlanta Hawks at Staples Center on November 17, 2019 | Photo: Getty Images
In past times, Kobe and his parents had a rocky relationship, but after his retirement, things got better between them.
Please fill in your e-mail so we can share with you our top stories!