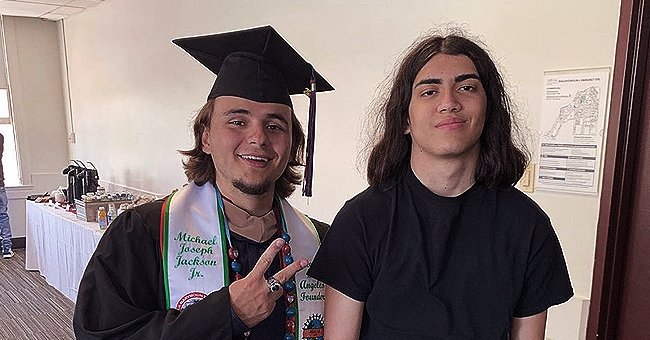 Instagram/princejackson
Michael Jackson's Youngest Child, Prince Michael II, AKA 'Blanket', Recently Turned 18 and We're Learning More about Him
Blanket Jackson, aka Bigi, was reportedly most affected by his father Michael Jackson's death. But we learned as he turned 18 that he managed to live a normal life surrounded by love from his family.
He's the youngest of Michael Jackson's three children. The one we hardly hear about in headlines because he's always kept a low profile. But Prince Michael II has turned 18 and we're shining the spotlight on him.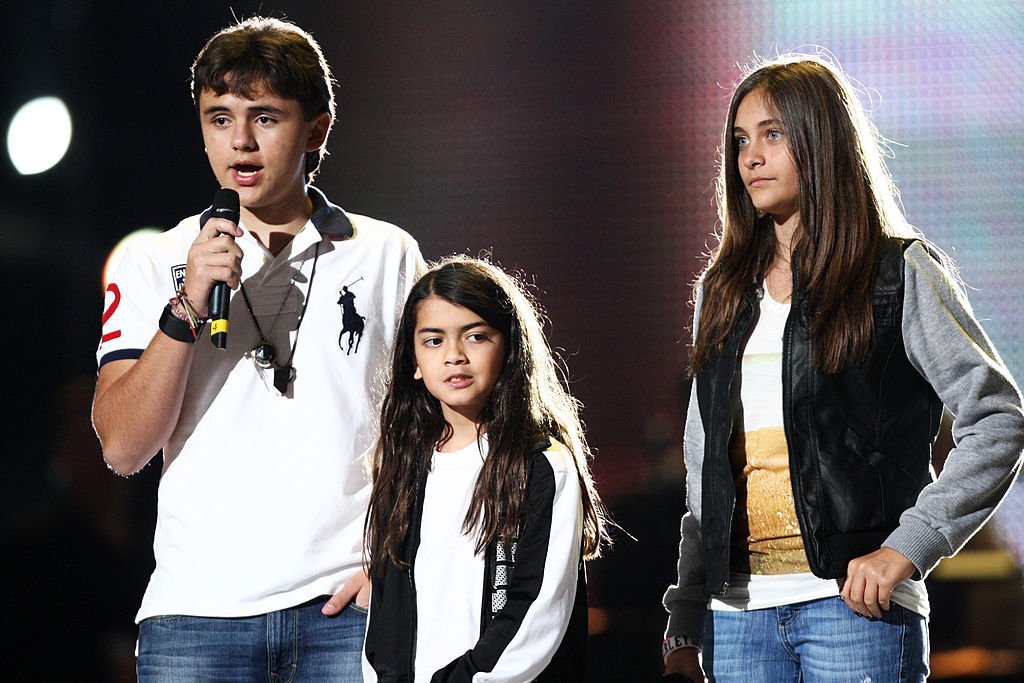 Michael Jackson's children - Prince, Blanket, and Paris during rehearsals for the "Michael Forever" concert in honor of the late King of Pop in October 2011. | Photo: Getty Images
HIS CONTROVERSIAL DEBUT TO THE PUBLIC
The world first caught a glimpse of Blanket, his father's nickname for him, when Michael showed him off from his hotel balcony in Germany as a baby. Blanket was 9 months old and out of pride, Michael raised him for the world to see but kept his face shielded with a towel.
The moment became controversial as many worried about the baby who was being dangled too close to the edge of the balcony. Michael was accused of endangering his own child. He later admitted that he got caught up in the moment but also assured he would never do anything to risk his child's life.
Unlike his older brother Prince, 23, and sister, Paris, 21, whose mother was identified as Debbie Rowe, Bigi's remained a mystery.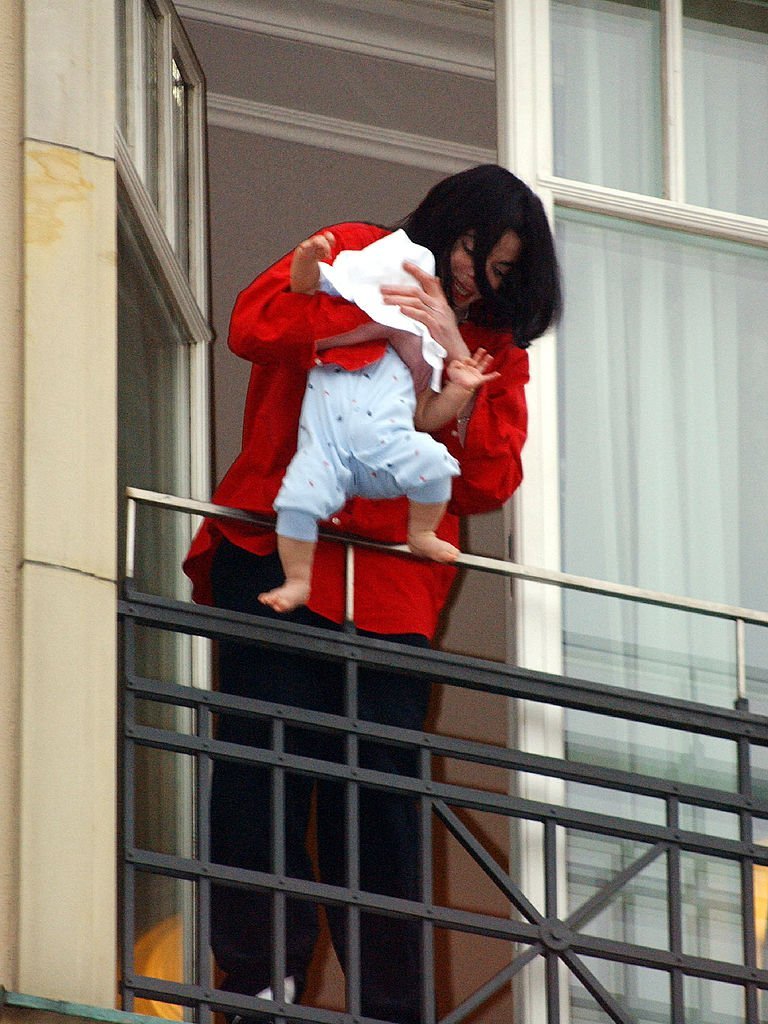 Michael Jackson dangles 9-month old Blanket from the balcony of his hotel in Germany in November 2002. | Photo: Getty Images
COPING AFTER HIS FATHER'S DEATH
Blanket, who would drop the name and change it to Bigi in 2015, was only seven when his father's life was cut short in June 2009. According to reports, among the three children, Bigi was the one who struggled the most following his father's death. People revealed from a source that he became "very lost and extremely upset."
Bigi and his siblings were entrusted to their grandmother, Katherine Jackson who raised them privately but without the masks their father made them wear to protect their privacy. She would later turn over their guardianship to Michael's nephew, TJ Jackson, son of Tito Jackson, due to aging.
GROWING UP WITHOUT HIS FATHER
Unlike his older brother Prince, 23, and sister, Paris, 21, whose mother was identified as Debbie Rowe, Bigi's remained a mystery. Michael claimed the woman was a surrogate who wasn't aware he was the father and he likewise didn't know who she was. All he cared about at the time was the woman's intellect, health, and vision.
Growing up, Bigi's family tried to give him a normal life by sending him to a regular school. He and his siblings were homeschooled when Michael was still alive. He was also exposed to sports and made friends. But while his siblings warmed up to public life as they got older, Bigi remained the rarely seen one.
The few times he would make headlines was when he attended events with his siblings to honor their father. More recently, he traveled to Japan and Italy with Prince and TJ's family.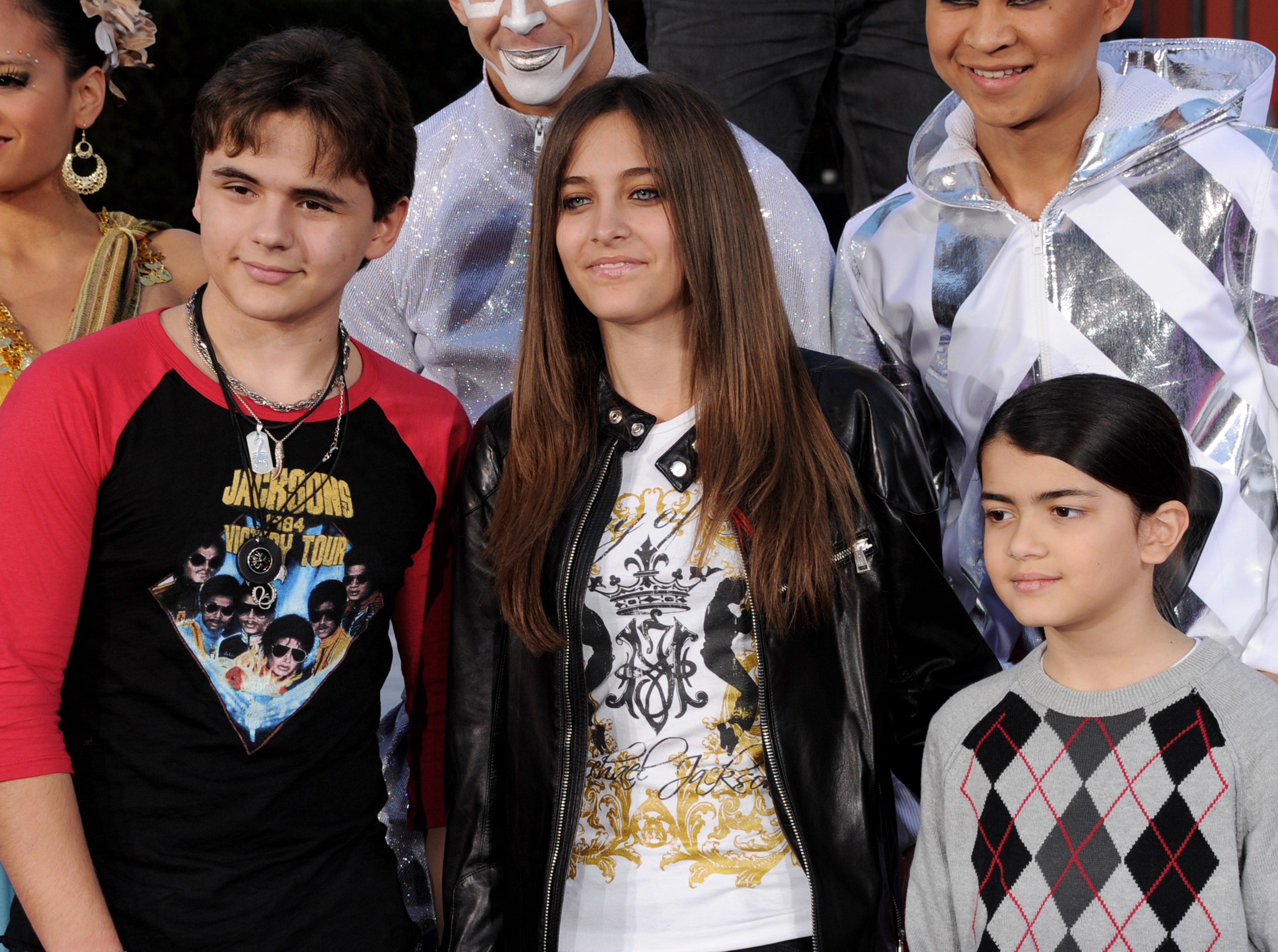 Michael Jackson's children, Prince, Paris and Blanket attending their father's Hand and Footprint ceremony at Grauman's Chinese Theatre in Los Angeles in January 2012. | Photo: Getty Images
A PASSION FOR FILMS
Bigi is a comics aficionado so he didn't pass up the chance to record a YouTube review of Marvel's "Avengers: Endgame" with Prince and their cousin, Taj Jackson. They would later review other films including "Marriage Story," "Gemini Man," and "Sonic The Hedgehog."
Of Bigi's passion for films, Prince said he had a knack for knowing details about a film even before it's shown. For instance, he would know the names of the people behind its production down to the staff.
HIS CLOSENESS TO HIS SIBLINGS
On his 18th birthday in February, Bigi received love from Paris and Prince who toasted him on Instagram. Paris gushed over her brother turning "legally adult." She added,
"I used to change his diapers. this is such a trip.. proud of the handsome, intelligent, insightful, funny, and kind young man he has become. he likes privacy so that's all i gotta say. hbd lil bro."
Meanwhile, Prince celebrated Bigi's birthday by having dinner with him at a Japanese restaurant. He shared glimpses of that night on his Instagram stories where they were also joined by his girlfriend, Molly.
Prince and Bigi are reported to be very close. As such, Bigi made sure to be present when his older brother graduated from Loyola Marymount University last year.
It's good to know that in spite of the loss of his father and the toll it took on him, Bigi is in a good place with the love and support of his family. We respect his decision to lay low from the public eye and wish him well in his adult life.
Please fill in your e-mail so we can share with you our top stories!