Snoop Dogg Elicits Reactions from Celebrities after Acknowledging Kobe Bryant's Parents in Heartfelt Post
Snoop Dogg was praised by his fans and celebrities for acknowledging Kobe Bryant's parents, Joe and Pam, in an Instagram post following the celebration of life ceremony in memory of the basketball star and his daughter, Gianna. Bryant's parents were not mentioned during the memorial.
Snoop Dogg's fans were full of praise for the rapper after he paid tribute to his late friend Kobe Bryant's parents in a heartwarming Instagram post, but they weren't the only ones who were touched by his gesture. 
After Snoop posted a snapshot of the late NBA star's parents, Joe and Pam, following the memorial service for Kobe and his daughter Gianna, a number of celebrities took to the comments section to pay their respects. 
MUCH RESPECT
In the caption to the post which showed Joe and Pam in the Staples Center arena, Snoop thanked them for bringing Kobe into the world. He also hoped that they get the strength to move on. 
Celebrities including Fat Joe and Chaka Khan thanked the rapper for his acknowledgment of the late Los Angeles Lakers player.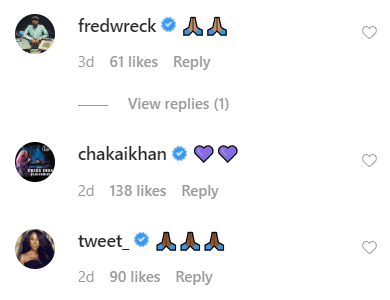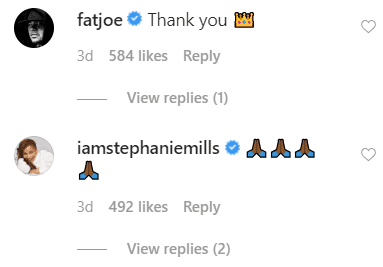 The organizers of the memorial at Staples Center arena did not mention Joe and Pam during the memorial. Although the duo was present there, they 
weren't acknowledged at all
.
Sending love and prayers to momma and Poppa Bean Bryant.
THE EMOTIONAL MEMORIAL
According to "Entertainment Tonight," Joe teared up while watching "Dear Basketball," his son's Oscar-winning animated short movie. 
Kobe's parents were sitting in the same row as Vanessa, who spoke up about her husband and her daughter for the first time after their tragic death.
The date when the memorial was held was pretty significant to Vanessa. According to the Instagram post that she shared, 2 was her daughter's jersey number, Kobe's jersey number was 24, and the 20 signifies the number of years that she and Kobe were together.
Kobe's father, Joe, was a former pro basketball player and a coach. He and his wife, Pam, welcomed three children in the world. Besides Kobe, they are also proud parents to their daughters, Sharia and Shaya.
Kobe and Gianna were on their way to the Mamba Sports Academy when their helicopter crashed, claiming the lives of nine people in total. Just like her father, Gianna was passionate about playing basketball.
According to "CNN," the father and daughter were laid to rest at a Southern California cemetery which is two miles from the Pacific Ocean and 10-minutes drive away from the Bryant family's church.