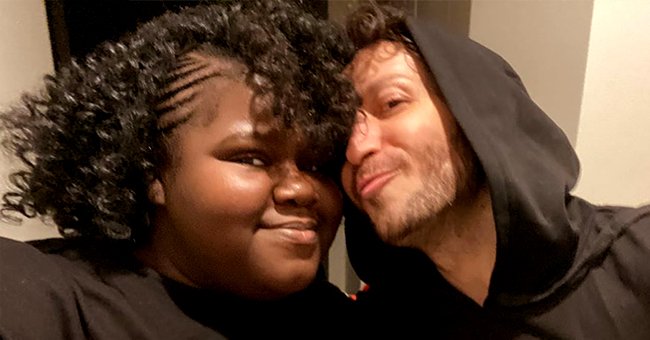 Instagram/brandontour
Gabby Sidibe from 'Empire' Reveals Boyfriend Brandon Frankel Thoughtfully Bought Mini Hand Sanitizer for Her Purse
Gabby Sidibe shows off her soft side as she shares her boyfriend's thoughtful gesture on Instagram which proves how he cares for her in the simplest ways.
Gabby Sidibe from "Empire" is happily-in-love with boyfriend Brandon Frankel, and the proud girlfriend shared a simple yet sweet message that he sent her.
Brandon is an up-and-coming actor, who works in the entertainment and marketing industry.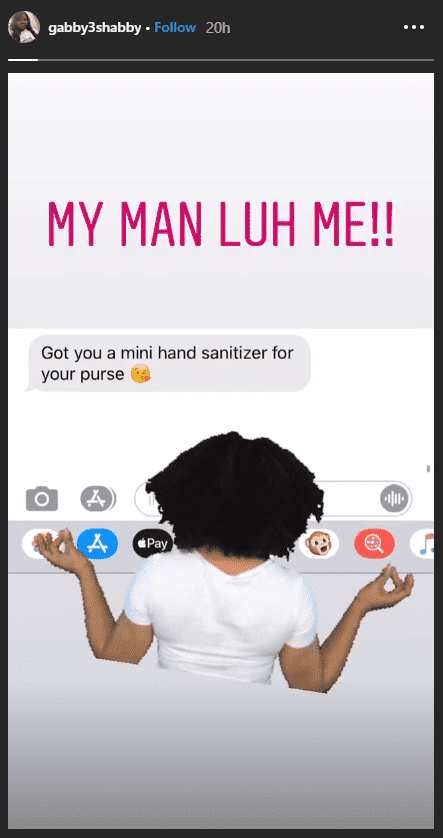 A screenshot of Gabby Sidibe's Instagram story on her boyfriend's message | Source: Instagram/gabby3shabby
A SIMPLE YET THOUGHTFUL GESTURE
Now that a lot of people have been more cautious because of the health scares happening around the world, Brandon Frankel showed his girlfriend some care by letting her know that he purchased a mini hand sanitizer for her to carry around in her purse.
According to Sidibe, the message just proved how her man loves her, and it's something she felt was worth sharing with the rest of the world.
EXPRESSING LOVE FOR ONE ANOTHER
It's not just the Academy Award winner who shows off their love on social media, however, as to kick off the new year, Frankel also shared a lengthy message for his queen.
"I'm truly thankful for my family, friends, associates past and present... and most of all, for THIS queen right here. You're a ball of sunshine, so generous and giving of your time, resources, and love - and your excitement and passion for life and people/things you love truly lights up my heart."
SHARING THE SAME PASSION
Like Gabby, Brandon is an up-and-coming actor, who works in the entertainment and marketing industry. Ultimately, he hopes 2020 remains a good year for them as a couple, as he falls in love with her more and more each day.
"You've taught me so much about life, myself, and the world that is truly invaluable. You make me push myself to be a better me, even though you probably don't even realize you are. I love you more and more every single day - which seems impossible, but continually amazes me. Here's to 2020 - and thank you for loving me so unconditionally."
Nearing their anniversary, Gabby and Brandon are enjoying life as it comes, even celebrating man-made holidays that she used to cringe at. For Valentine's Day, Sidibe revealed that her boyfriend made "the dumb holiday a little less dumb" as it was filled with love.
Please fill in your e-mail so we can share with you our top stories!