Steven Spielberg's Daughter Mikaela Was Placed on 12-Hour Hold after Domestic Violence Arrest
Steven Spielberg's adopted daughter, Mikaela Spielberg, has been placed on a "12-hour hold" after being arrested for domestic violence in Nashville, Tennessee.
Mikaela Spielberg, the adopted daughter of famed Hollywood director, Steven Spielberg was arrested at around 6:30 am on Saturday in Nashville, Tennessee.
According to PEOPLE, she was charged with a misdemeanor of domestic violence. A $1 000 bond was posted for her, but domestic violence protocol did not allow her for immediate release.
Steven Spielberg and Kate Capshaw's daughter Mikaela was arrested on a domestic charge in Tennessee https://t.co/C4Bc6nqdoC pic.twitter.com/Uon5NWfCXj

— The Hollywood Reporter (@THR) March 2, 2020
Mikaela was held on a "12-hour hold" at the Hill Detention Center in Nashville. The Spielberg family has not commented on the arrest. 
However, her fiancé Chuck Pankow spoke exclusively to Fox News, confirming her arrest, and said the whole situation was "a misunderstanding." He also added that no one was hurt.
#StevenSpielberg's daughter #MikaelaSpielberg's fiance #ChuckPankow confirmed that the incident was "true" but was "a misunderstanding."https://t.co/mZxmFmlMKN

— Pinkvilla (@pinkvilla) March 1, 2020
Mikaela is one of two children adopted into Steven and his wife, Kate Capshaw's blended family of seven children. She was adopted by the couple in 1996.
It is reported, Kate brought her home the night of the Oscars and held her up as an infant to the television screen to meet her father, Steven, who had just won an Oscar while they were watching the award show. Shortly after his wins, he rushed home to East Hampton in New York to meet Mikaela. 
#MikaelaSpielberg broke the news to her parents, #StevenSpielberg and #KateCapshaw through Facetime. According to her, they are "intrigued" but "not upset."https://t.co/YX1ZQdjHOu

— The Hindu Cinema (@TheHinduCinema) February 20, 2020
Although Steven has tried to keep his children out of the spotlight, some of them have made appearances in his films and worked behind the camera. His step-daughter, Jessica Brooke Capshaw, is the most well-known starring in "The Practice" and "Grey's Anatomy." 
Mikaela made headlines weeks ago after announcing that she would be pursuing a career in the adult entertainment industry.
Mikaela Spielberg, Steven Spielberg's daughter, comes out as porn star https://t.co/1SbZ5XkO0R pic.twitter.com/HRJZlNM66o

— New York Post (@nypost) February 19, 2020
She told The Sun that she called her parents on facetime to tell them about her new career. Mikaela said they were not upset with the news and appeared to be more "intrigued." Explaining her motive for work in the adult entertainment industry, she said:
"I can't stay dependent on my parents or even the state for that matter - not that there's anything wrong with that - it just doesn't feel comfortable for me."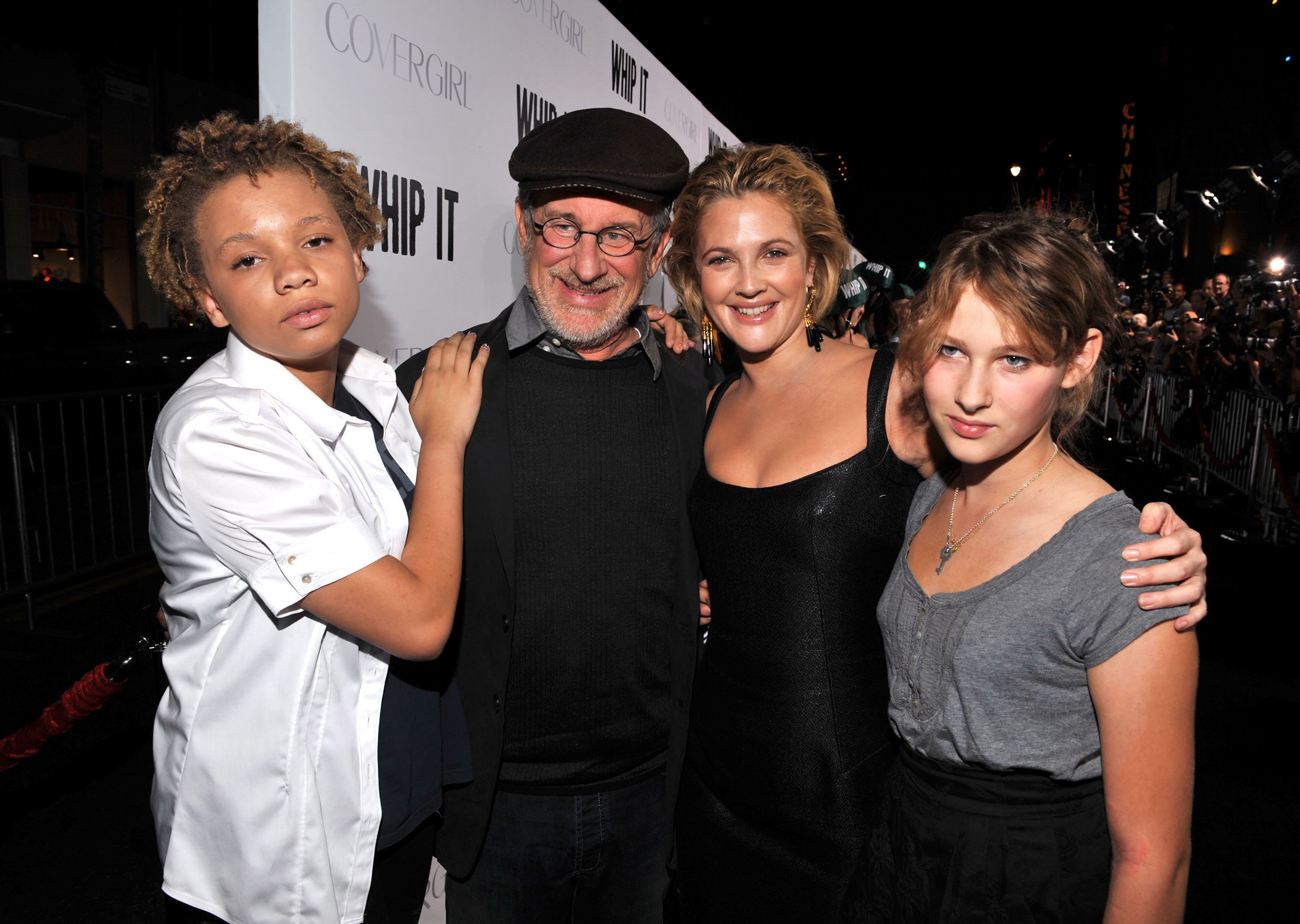 Mikaela, who celebrated her 24th birthday the night before her arrest, had said in her interview with 
The Sun
 that she suffered from a borderline personality disorder.
She admitted to being a very rebellious child growing up but said she recently turned her life around after hitting rock bottom and nearly dying from years of alcohol abuse two years ago.