La La Anthony of 'Power' Fame Gets Called out by Fans after Actress Showed off Her Curves in Black Bathing Suit
La La Anthony got the internet buzzing with a new stunning snapshot of herself rocking a black two-piece. Some fans, however, had interesting opinions about her body.
"Power" star, La La Anthony, took to Instagram a few days back where she posted a sizzling image of her body to the delight of her followers.
Anthony put her voluptuous body and lovely skin on full display, but some trolls had some negative words for the reality star.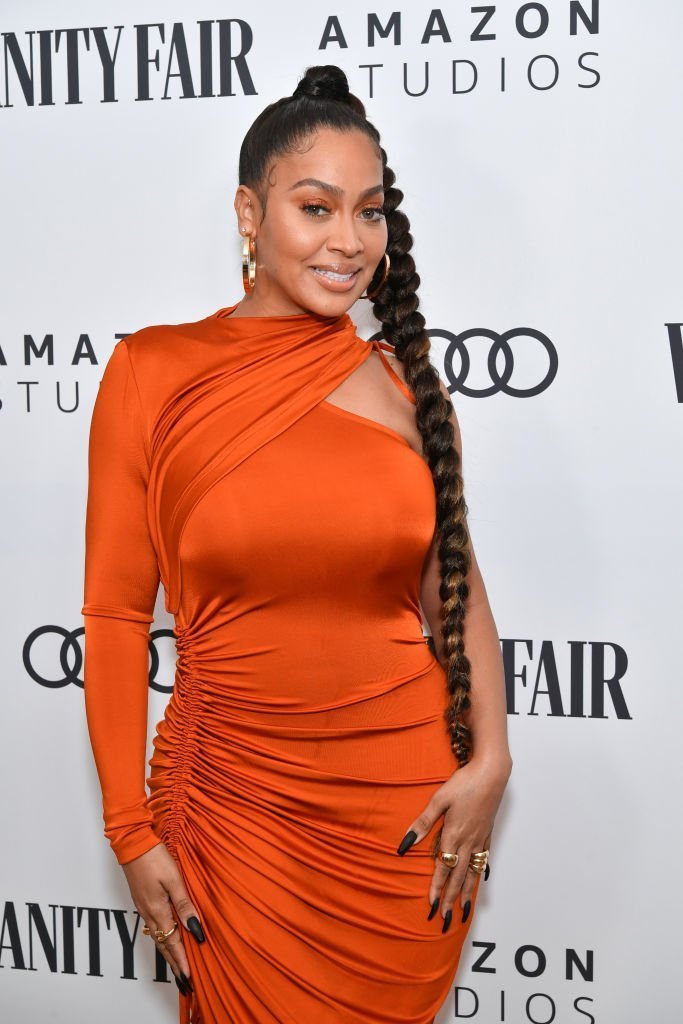 LA LA'S HOT POST 
The actress bared her ample curves in a black swimsuit that spanned across her bust and butt area, leaving her midriff bare. She touched up the look with subtle makeup and a pair of large hoops. She captioned the post:
"Cuz I feel like it...?"
Fans couldn't be sure what exactly she was feeling, but they did feel her sultry look as she creatively placed her hands by the sides of her head. With a lot of fire emojis and love-struck faces, fans communicated their approval.
SHE WENT UNDER FIRE 
While supporters fawned over La La's exquisite image, critics felt the need to point out their opinions. Someone went sarcastic with her caption writing: "We could feel it if we had thousands to waste on PLASTIC SURGERY."
However, her marriage to basketball champion, Carmelo Anthony hasn't been rosy for a while now.
A second person commented, "Do fake hips hurt?" A third person commented about photoshop as more comments flooded in as other critics clamped down on the shape of her hips.
LALA PUT IN WORK 
Once in an interview, La La opened up on how she got her body toned and resorted to a healthier lifestyle. She explained that she made sure to visit The DogPound gym in New York, and the CEO, Kirk Myers, became an inspiration.
She talked about the fact that looking good externally was a plus, but the inner self is what needs boosting.
She said, "To me, it is about external, but it's an internal thing that happens when you put yourself first and focus on yourself…"
ANTHONY GETS REAL 
Over the years, La La has been known to keep up her status as a showbiz worker. From being an MTV Base star, a reality personality, an actress and an entrepreneur, Anthony has proved to be relentless.
However, her marriage to basketball champion, Carmelo Anthony hasn't been rosy for a while now. With rumors of cheating and divorce, the socialite has had a lot to deal with.
In an interview with Extra, the mom-of-one cleared the air on her marriage while dismissing any notions of a divorce. She told the outlet that she's been civil and focused on her career. 
La La also had a few words for her supporters, telling them to be "unbreakable," the 38-year-old talks about the reality of life's challenges and how fans should keep being strong.