La La Anthony from 'Power' Shows off Curves in Figure-Hugging Cargo Pants & White Bodysuit in Photo
TV personality Lala Anthony got fans stunned as she shared a new photo of herself dressed up and looking swanky.
"Power" star, Lala Anthony looked gorgeous in a refreshing photo she shared on Instagram while announcing to fans that they could snag a nice outfit too.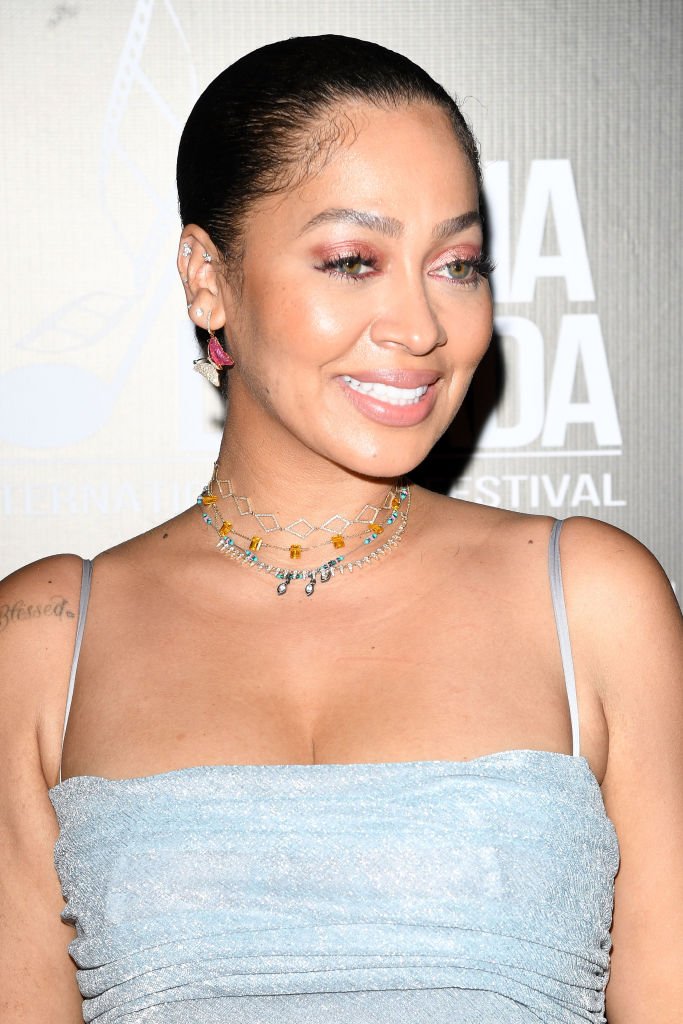 In the post, Lala is all dressed up in a snow-white bodysuit top, which she pairs with army green bottoms. Her stunning look also featured a pair of cream coloured boots while she wore her hair straight and sleek.
Anthony completed her captivating look with an equally sultry pose, and fans couldn't get enough of the actress in the comments.
CELEBRITY INSIDER shares that another recent post from the former MTV VJ had fans gushing over her while some of her celebrity friends were not left out.
In the Instagram pic, Lala looked appealing in a white tank top, which she combined with baggy sweatpants and timberland boots.
Alongside fans, Anthony got the big of approval from some of her fashion connoisseur friends in the comment session.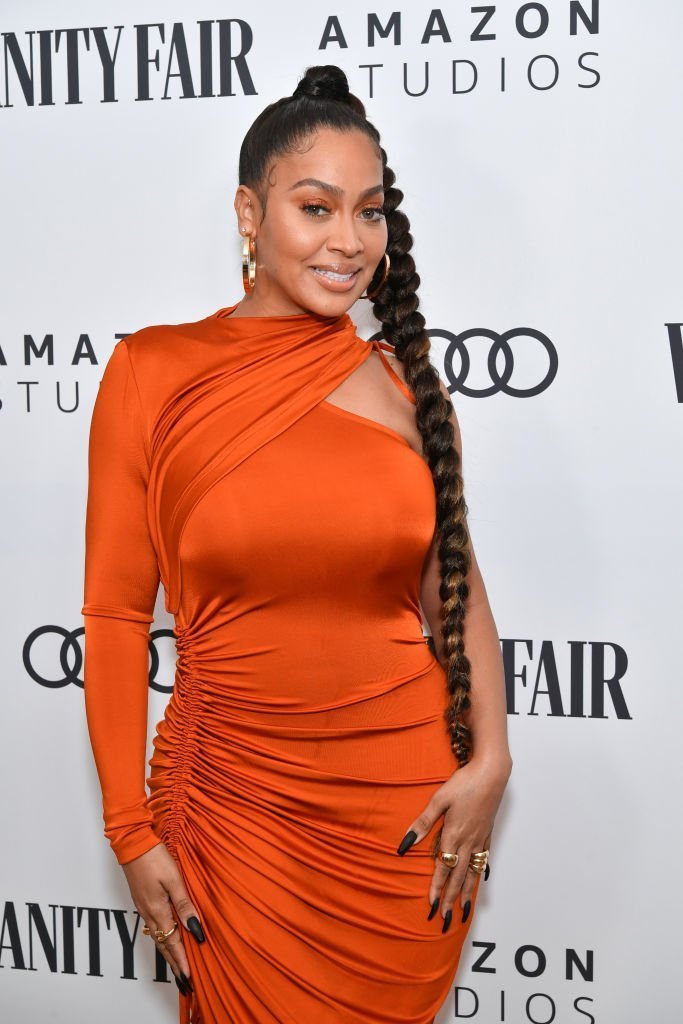 The likes of Kim Kardashian, Megan thee Stallion and Gabrielle Union gushed over her.
The news publication also shares that the actress once talked about her friends while making it known that they motivated one another.
Lala added that she and Kim Kardashian have been friends for 12 years and watched each other grow into becoming successful women.
Lala's career seems to be excellent, but the same cannot be said about her marriage, which has seen a lot of visits to the court.
There's been a constant hassle between her and her NBA star hubby, Carmelo Anthony.
According to CHEATSHEET, the two met in 2003 and got married in 2010. Together, they have a son, Kiyan Anthony.
The marriage has, however, been plagued with different episodes of cheating that had them splitting and reconciling.
A recent update on the celebrity couple, however, shows them enjoying family moments this past Christmas, which left fans speculating about the two being back together.
Lala began her showbiz career in her early twenties and worked her way up the ladder of fame.
INSTYLE shares that she became a VJ in 2003 after a while, she went on to star in her reality shows, "Lala's Full Court Wedding" and "Lala's Court Life."
She also authored a book titled "The Love Playbook" before going on to start a fashion line.
According to her, she fought a lot of stereotypical statements from people while proving that she was more than a TV personality.