Safaree Samuels' Wife Erica Mena Poses with Their Baby Daughter Who's in a Cute Stroller
TV Personality, Erica Mena struck a pose with her and husband Safaree Samuel's baby daughter, who appeared to be in a stroller.
The former model shared a photo on her Instagram, dressed all in black, standing by her baby in an adorable buggy. Captioning the picture, she wrote:
"On our way to be extra, this beautiful Saturday."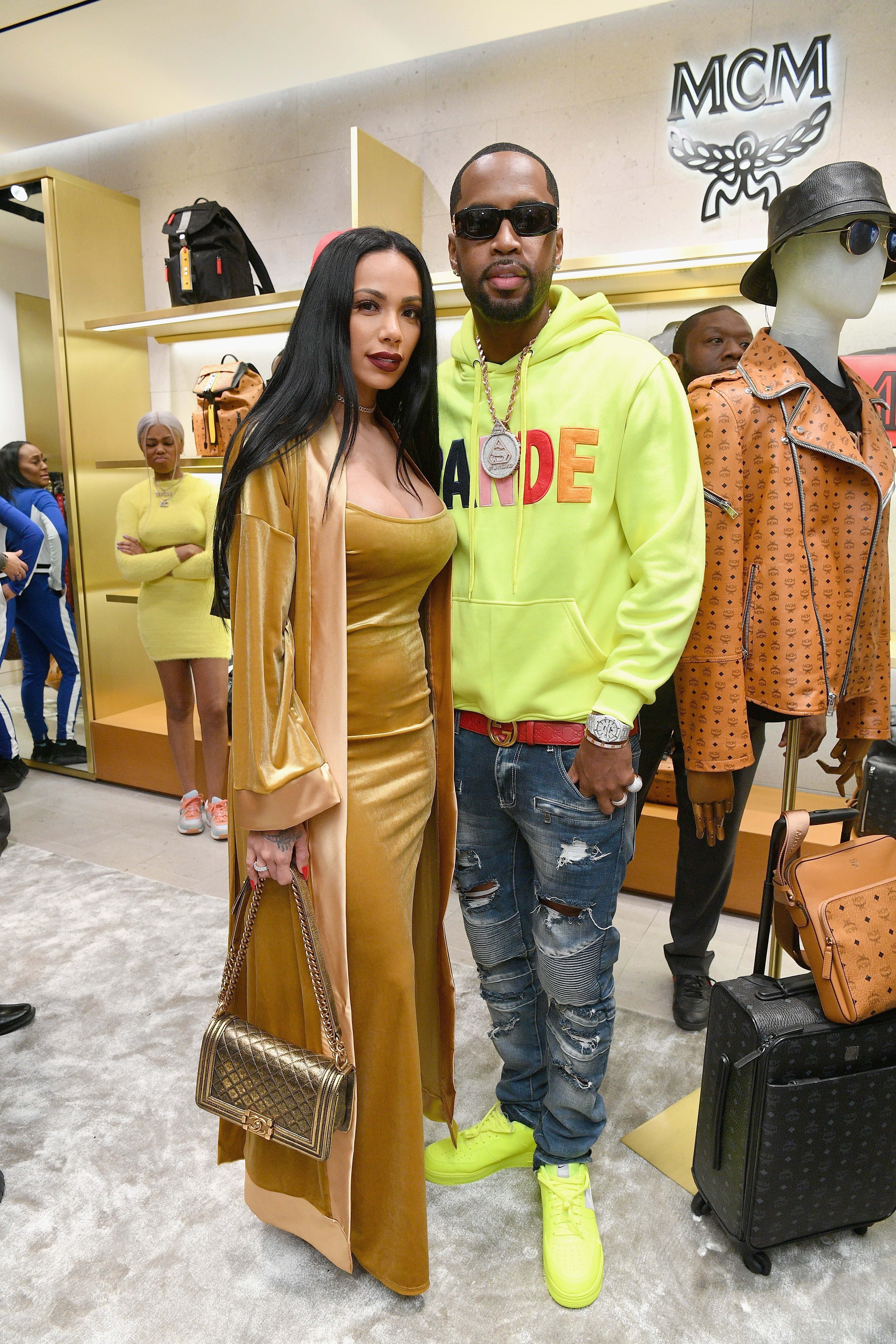 The photo melted the hearts of fans, who commented on the adorable stroller in which her baby girl was safely tucked in, and on how fast her post-delivery body had gotten back in shape. 
Mena is currently married to Hip hop artist Safaree Samuels, popularly known as Safaree. The duo welcomed their first child together, on February 3.
The 32-year-old mother later shared on her Instagram, a cute photo of her overjoyed husband holding their baby girl.
The couple first announced they were expecting an addition to their small family in early October 2019. Erica and Safaree got married a week later.
Following their announcement and marriage, the parents proceeded to throw their baby an epic "over the top" Met Gala Themed baby shower. In an interview with People, the couple shared their inspiration for the unusual theme; Erica said:
"What can we do to top our wedding?' I came up with it one morning, and I was like, 'Let's do Met Gala!' Like, why not?"
The parents who currently star on the tenth season of the popular TV series, "Love and Hip Hop: New York," expressed their satisfaction in the turnout of the baby shower.
Safaree made jokes about his disdain on having to dye his hair a shocking pink color! All dressed in pink, the couple and their friends celebrated the much-anticipated arrival of their baby girl. 
The events surrounding the baby's birth were quite interesting, as Mena's husband was preparing to leave for a show when her water broke.
Of course, their baby was priority number one, and the artist had to cancel his show. Apologizing to his fans, the artist revealed the good news, saying that perfection had arrived. 
Mena's husband, Safaree, first announced the birth of their baby girl on his Instagram. In the photo, his daughter's small and delicate hand was wrapped around the overjoyed father's finger.  
Judging by the photo of Mena and her baby in the beautiful buggy, it is clear that both baby and mommy are doing great.