Carrie Underwood's Husband Mike Fisher Carries Their Eldest Son Isaiah in Photos from His 5th Birthday Bash
Singer Carrie Underwood recently took to social media to post photos of her eldest son Isaiah and husband Mike Fisher, having fun at the youngster's fifth birthday celebration.
"American Idol" winner, Carrie Underwood and her husband, Mike Fisher, went all-out to celebrate their son's fifth birthday, last week.
The singer took to Instagram to post adorable photos from the birthday bash, which took place at the DEFY trampoline park in Nashville.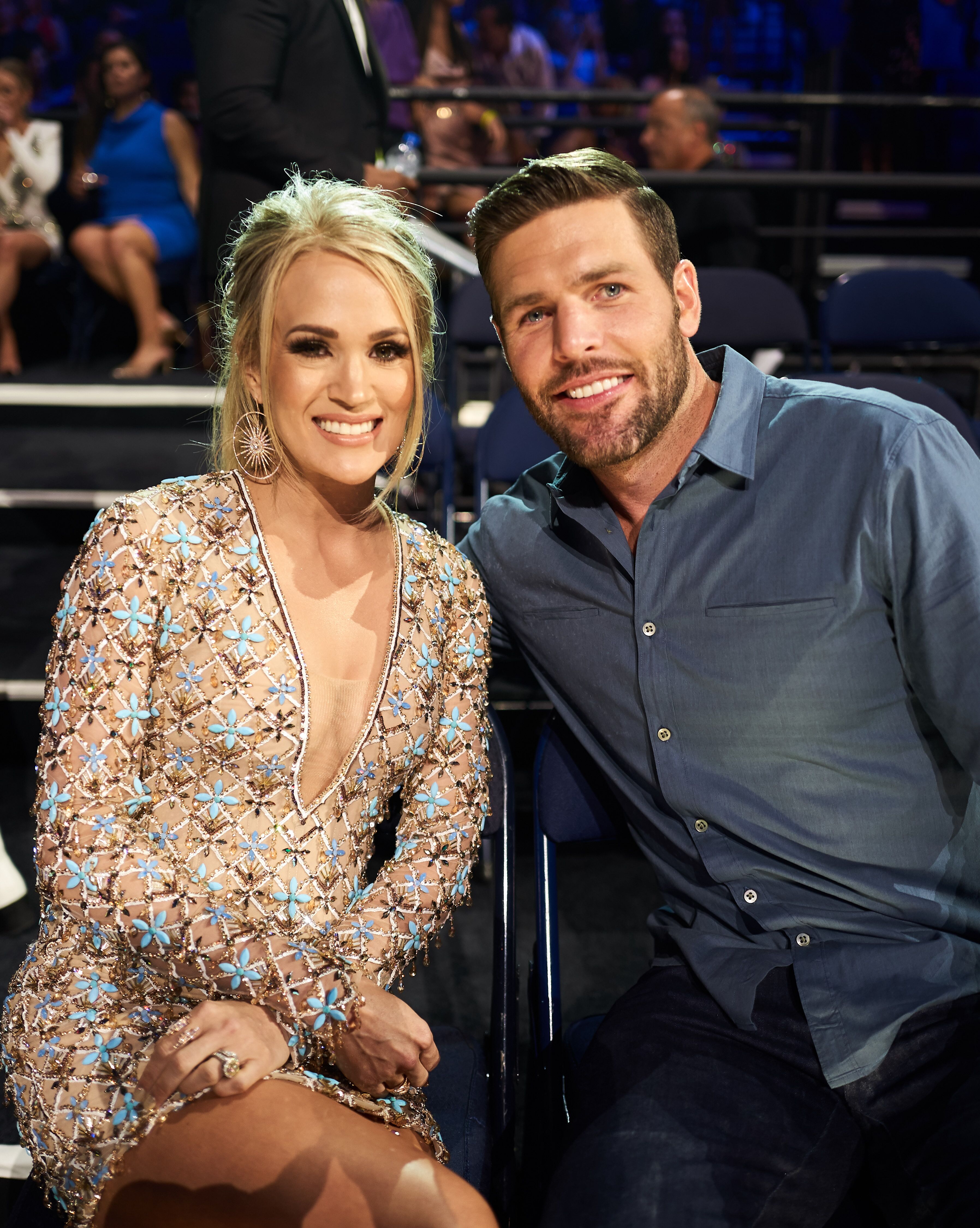 Some of the photos were of the birthday cake, which was designed to be themed after popular children cartoon, "Scooby-Doo."
In one other picture, the 5-year old is seen having fun with his father as the duo bounce on a trampoline. In the post's caption, Underwood thanked the cake makers, Ivey Cake, and the trampoline park for,
 "making Isaiah's birthday celebration extra special!"
The "Inside Your Heaven" singer commented on the cake and described it as "beyond amazing." She also said that her eldest son announced his prayers later that night and "he thanked God for all of his friends and for the wonderful day he had"
Carrie Underwood got married to now retired hockey player, Mike Fisher, in 2010 and they had their honeymoon in Tahiti. The couple had their first child, Isaiah, in 2015 and later welcomed their second son, Jacob Bryan, in January, last year.
The app is meant to guide her fans in working out and paying close attention to their own fitness.
Although her husband retired officially from pro-hockey in 2017, 36-year-old singer Carrie and Mike Fisher are still big hockey fans. 
The duo recently went to watch a Predators' — Fisher's former team — match, and Underwood revealed that she "didn't realize how much [she] missed it." She then joked about convincing her husband to return to his beloved game.
Following the success of her sixth studio album, "Cry Pretty," which was certified platinum, Carrie went on her "Cry Pretty Tour 360" last year. However, she wasn't alone this time around.
The mother of two had her family with her on tour and took to Instagram to post photos of the gang. In one photo, her eldest son got on the stage and held a microphone to his mouth while his mum laughed heartily behind him.
Although Underwood is not thinking of touring anytime soon, she still stays active. The singer who will soon launch her debut book, "Find Your Path," is also set to accompany the book with a fitness app called "fit52".
The app is meant to guide her fans in working out and paying close attention to their own fitness.