Carrie Underwood Dedicates Sweet Tribute with Throwback Photo to Eldest Son Isaiah on His 5th Birthday
American singer Carrie Underwood celebrated her eldest son, Isaiah, on his 5th birthday with a heartfelt tribute on Instagram.
The "Jesus Take the Wheel" singer had nothing but sweet words for the first fruit of her marriage to the former ice-hockey player, Mike Fisher.
To celebrate her eldest son, who just turned five, Carrie took to Instagram and dedicated a sweet and lengthy tribute to Isaiah.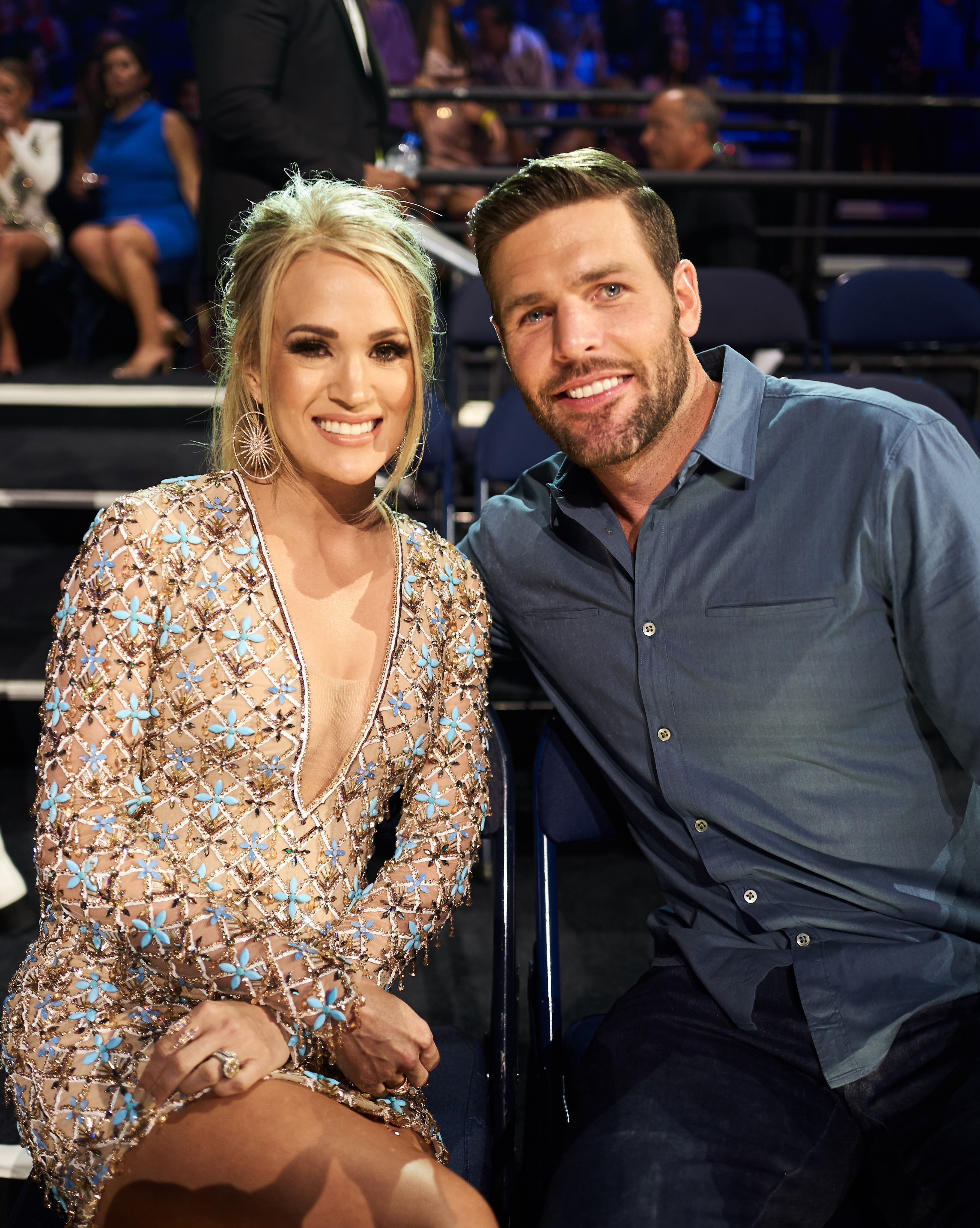 She posted a black and white picture of herself holding Isaiah when he was still a baby. The photo revealed Carrie smiling down at her son while Isaiah, in turn, looked up to his mother.
In the caption, after expressing the bittersweet feeling of watching her children grow, the mother of two gushed a little about her first son, Isaiah. She wrote:
"Isaiah, you are funny and smart, and such a caring little boy!... The day I became your mother was the day, my life changed forever."
Her fans and followers hit the like button and took to the comment section to wish little Isaiah a happy birthday while agreeing with Carrie on how bittersweet raising a child could be.
"It is very bittersweet, but so worth the journey ??? Happy birthday to your sweet child," someone said. "I can't believe he's 5, Happy Birthday, Isaiah," another added.
She and her husband tried for years and only ended up having miscarriages.
Since the birth of her little mini me's, the singer has never shied away from sharing posts of them on her social media. Last month, Underwood's youngest son, Jacob, turned one.
Carrie took to Instagram to post a series of pictures of her miracle baby boy showing his birthday cake no mercy. Jacob had his face buried into it. The mother added a sweet long caption to the post:
"Happy birthday, Jacob! How are you already one year old? You are smiley, crazy, smart, soooo fast, and into everything! And, apparently, you love cake!"
Carrie considers Jacob her miracle baby because, before his birth, she and her husband tried for years and only ended up having miscarriages.
In 2017, she suffered an accident that left her with about 40 stitches. While she announced her recovery, she also shared that she had suffered three miscarriages in the last two years.
Amid her pain, Carrie refused to get angry as she was already blessed with a bundle of Joy, Isaiah, who was everything and more.
Fortunately, however, the couple received good news in 2018 when they discovered baby number 2 was on the way. In January 2019, Jacob came into the world and added to his parent's joy.