Reba McEntire's Son Shares Thankful Post Showing His B-Day Celebration with Friends & Family
Reba McEntire's son, Shelby Blackstock, recently turned 30. Commemorating his special day, he shared a thankful post showing his birthday celebration with friends and family. 
The son of Reba McEntire and Narvel Blackstock, Shelby, took to Instagram to share a series of snaps depicting the special moments of his birthday with his fans. 
The first of the seven snaps featured the professional racecar driver in an embrace with the two lady loves of his life, his mom Reba and his girlfriend Marissa Branch. 
BIRTHDAY BASH
The snaps that followed were of the celebratory goodies that marked the "Turn On the Radio" singer's son entering the third decade of his life, including a chess-themed cake with the number "30" candles and a balloon that read "Shelby Birthday Old No. 30."
 The snaps suggested that instead of an expensive extroverted celebration, the "Indy Lights" racer opted for a rather quiet evening at home with his closest friends and family by his side. 
The birthday bash was in-no-way just limited to the indoors though, as the later snaps framed the iconic songstress' son entertaining his guests with drinks in a bonfire outdoors. 
SHELBY IS THANKFUL
Alongside the collection of memorable pictures, Shelby expressed his gratitude to everyone who remembered him on his special day. He was also thankful to his friends and family.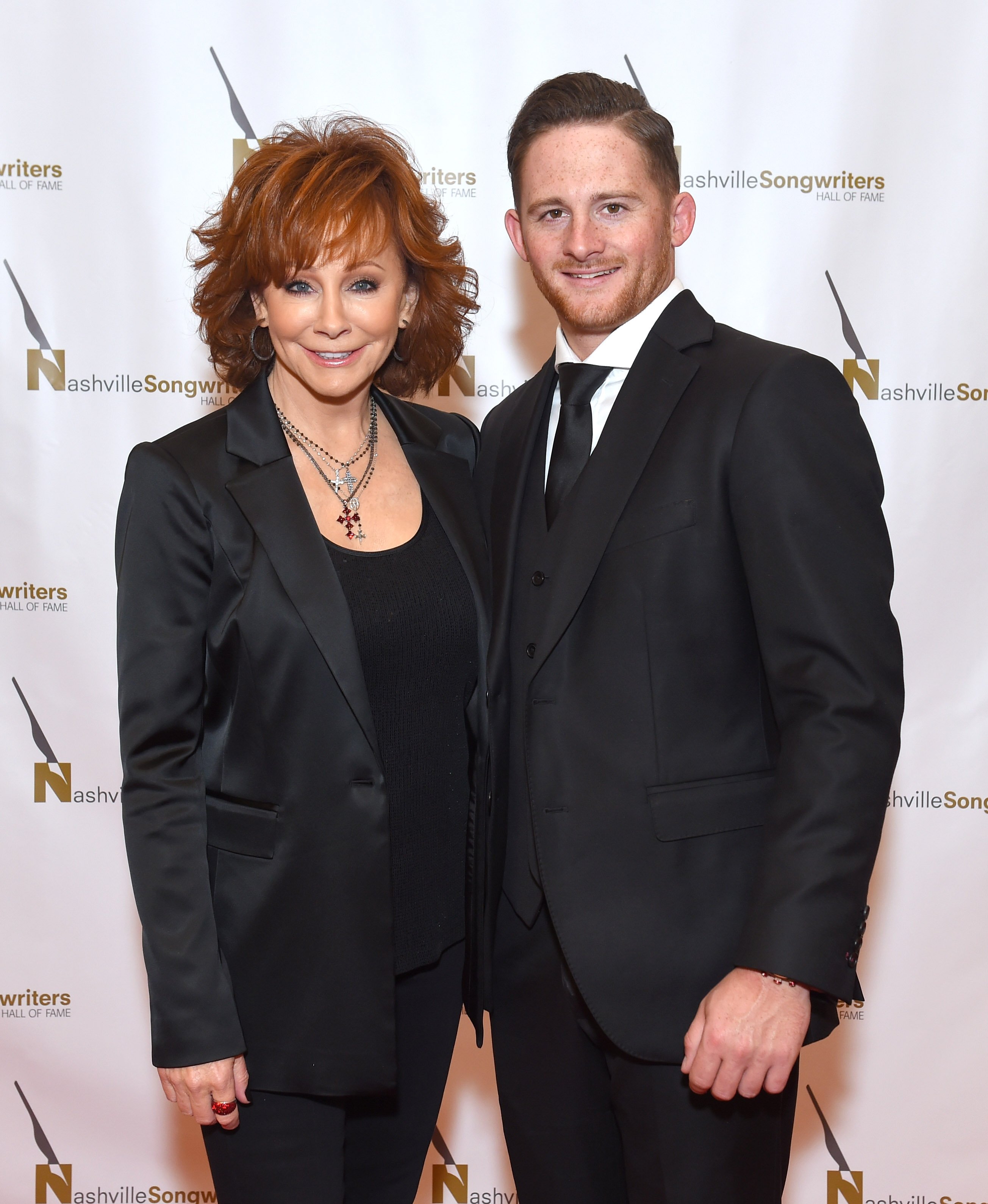 As was evident by the caption, the celebration was a combined effort from the two ladies of Shelby's life, meaning his wife and mother, who he also thanked in the captions. 
Before ending the captions in a slew of hashtags, the passionate racer expressed his excitement for the coming decade and exclaimed, "Bring on the 30's!"
A MODEL SON
Shelby is a model son who has made headlines on multiple occasions by sharing a public life with his loving mother and putting up their adorable moments on Instagram for everyone to see. 
The mother-son duo had also made headlines this past holiday season when the "Forever Love" singer shared with "The Boot" that she has a sweet Christmas tradition of watching "Nacho Libre" with the family.
Although the country superstar maintains a very healthy relationship with her son and stepchildren, she has had a tumultuous love life with her three known partners. 
The "Does He Love You" singer was previously married to first husband Charlie Battles for 11 years and later they broke up for Reba to go and marry her second husband and manager, Narvel Blackstock, who she divorced in 2015.