Reba McEntire Revealed Sweet Christmas Tradition She Shares with Her Son Shelby Blackstock
Country singer Reba McEntire revealed a rather unusual but sweet holiday tradition that she shares with her son Shelby Blackstock every Christmas eve. 
McEntire opened up about how the holiday traditions in her household have evolved throughout the years, but spending some quality time with her son has always been the same. 
In a recent segment with "The Boot," the country legend shared that she used to spend Christmas eve in the company of her son watching Christmas movies, usually "Christmas Vacation."
THE UNUSUAL HOLIDAY RITUAL
Recently, however, McEntire had a rather odd screening for Christmas. The country legend revealed that instead of generic Christmas movies, they have opted for "Nacho Libre," a comedy starring Jack Black. 
The American singer admitted that although many might not consider "Nacho Libre" as a Christmas movie, the hilarious flick never fails to crack the family up and it's a fun movie. 
McEntire, being a busy touring artist, always on the road, especially cherishes the little time to slow down, relax, and spend some time with her loved ones during the winter holidays.
THE MOTHER-SON MOMENTS FROM SHELBY'S CHILDHOOD
During the interview with "The Boot," McEntire also shared some fond Christmas memories from when her son Blackstock was a little kid. 
"He would open gifts, and I would say, 'Shelby, who's that from?' and he would say, 'Uh, I don't know.' He was like, 3 years old. And I'd say, 'Shelby, that's from Santa Claus.' And he'd say, 'Oh yeah, I forgot! He's a really good guy.'"
The "Forever Love" singer still considers watching her excited son going through his Christmas presents as one of the best holiday memories she has. 
REBA'S TUMULTUOUS LOVE LIFE 
The star pro racer was born to McEntire during her second marriage with the legendary producer Narvel Blackstock after her 11-year marriage with her first husband Charlie Battles ended. 
After 26 years together, the "Fancy" singer separated with her second husband and found love yet again as she got into a relationship with Anthony "Skeeter" Lasuzzo.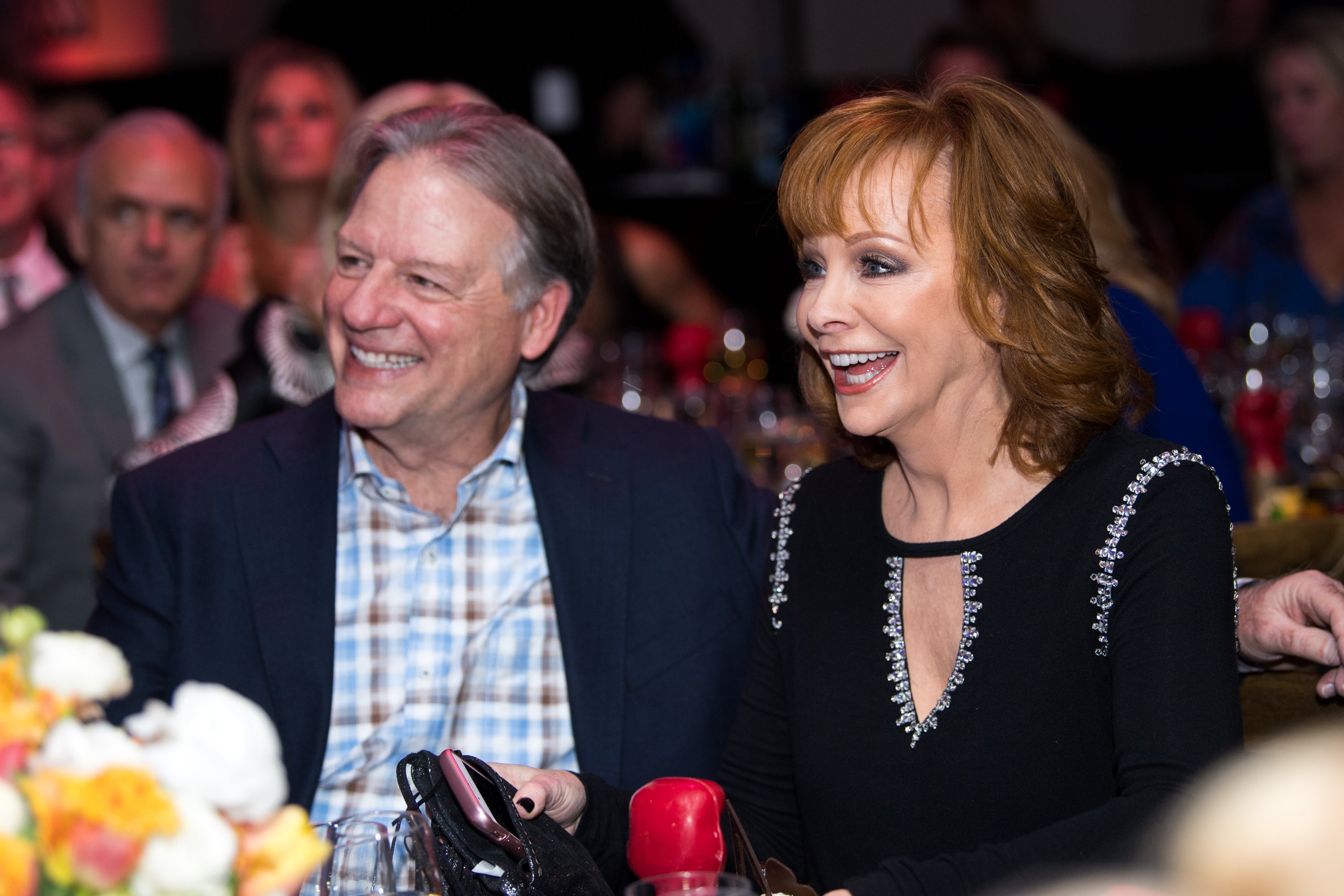 However, McEntire's holiday guest list is not very likely to have Lasuzzo's name as news of the couple splitting made headlines earlier last month.