Ciara Participated Poses in Huge Afro and Fancy Hair Clips in Photo Shoot for Fault Magazine
In a recent photoshoot, singer Ciara rocked a volumetric hairstyle explicitly created for her. The photoshoot was done for Fault Magazine's latest print issue.
Dressed in a white tank top with a "vote or die" inscription and a blue skirt, the singer posed gracefully for the camera in a huge afro hairstyle adorned with fancy hair accessories.
The 34-year-old mother of two, in her interview with the magazine, talks about how she never gave up on her dreams and how she never allowed her skin or gender to stop her.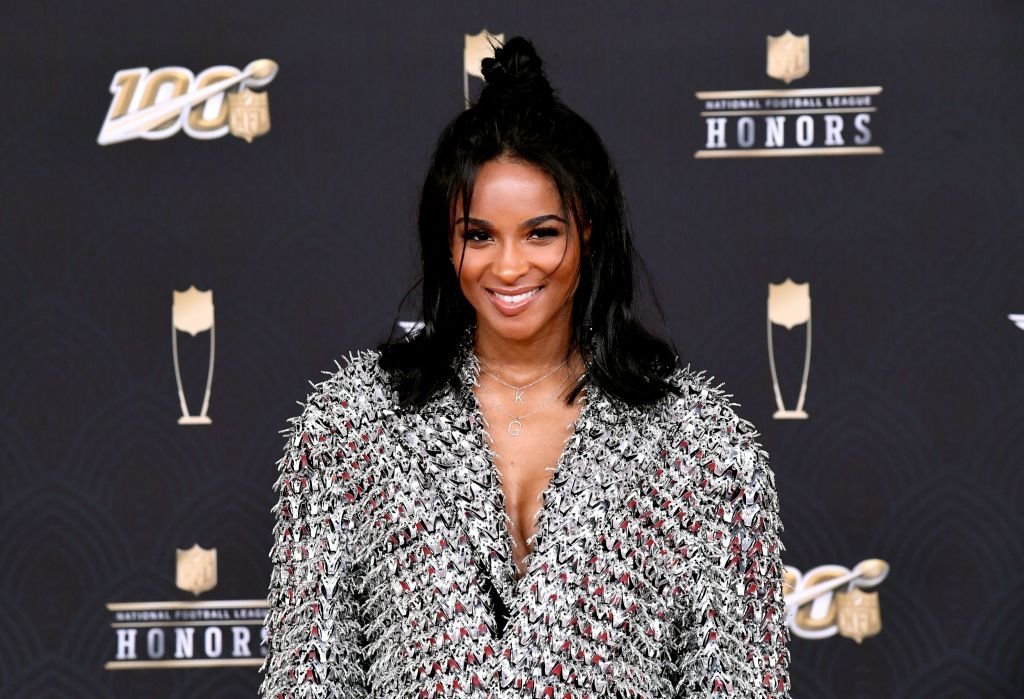 Ciara also talks about this new era of her already successful career. She explains that all her career is about, right now, is spreading love and inspiration.
When asked what an afro hair meant to her, Ciara says she has always channeled her hair as an extension of her creativity as a music artist. She also said that:
"I have been experimenting with my hair for as long as I can remember. Each time I wear my hair in an afro, it comes with an inherent sense of identity and pride." 
Ciara's hair isn't the only thing she's showing off and loving. In recent vacation pictures on Instagram, the singer flaunts her pregnancy glow while cozying up to her husband, Russell Wilson.
In the first picture, she strikes a stoic pose wearing a pair of sunglasses and a white swimsuit, a cream-colored kimono, and a white hat. The second picture shows her in a pool with arms wrapped around her husband's shoulder.
Ciara revealed that the zipper of her dress busted on the way to Tom Ford's presentation.
The couple recently shared news of the pregnancy in an Instagram post. The picture showed the singer's growing baby bump with a "Number 3" caption.
In another Instagram update on February 9, the expectant mother shared a video of her husband cutting her out of the dress she wore to an event.
Ciara revealed that the zipper of her dress busted on the way to Tom Ford's presentation in Los Angeles. She shared:
"I am running on my way to Tom Ford, and my zipper popped. So now we're just — this is how we're getting to the show."
The singer later shared images from the high profile event, captioning the pictures with her husband, "Us."
The loving couple who got married in 2016 have a daughter together while Ciara shares a son, Future Zahir, with ex-fiance, Future.