Sidney Poitier Is Now 93 — Glimpse inside the Hollywood Icon's Childhood & Eventful Love Life
Hollywood actor and director, Sidney Poitier, exclusively talks about his intriguing life growing up in the Bahamas and his enchanting love life.
The actor's family lived in the Bahamas, but Sydney was born in Miami while his family was visiting. Thanks to this, he became an American citizen. His family then returned to the Bahamas after his birth, where he grew up until he was 16.
Sidney, the last of seven children, grew up on a tomato farm with his hard-working parents who instilled in their children, exceptional values and principles.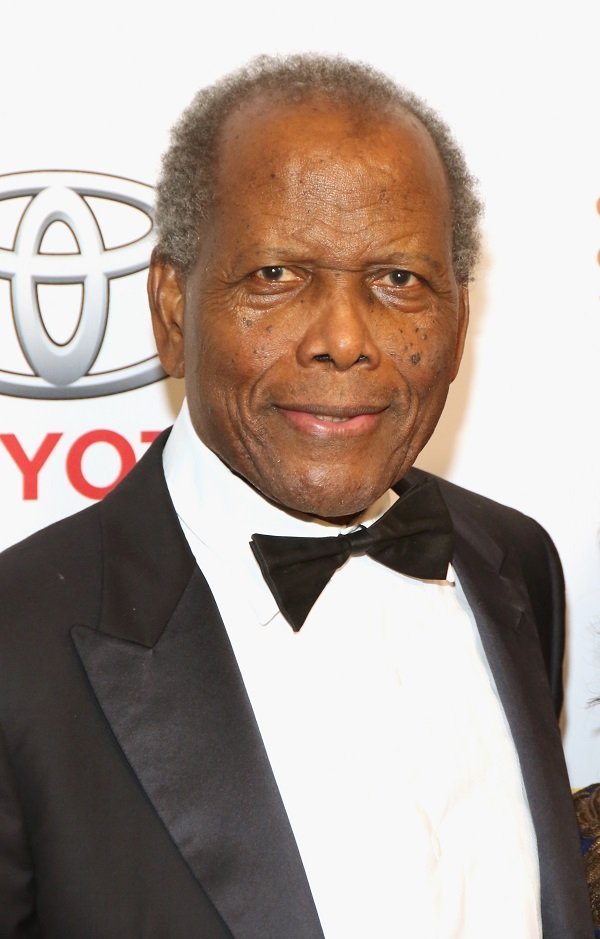 In an interview with Oprah, Poitier told how at 16, with three dollars in his possession and the prayers of his parents, he relocated to New York, doe-eyed, and naive. 
In America, Sidney, who had never thought much about the color of skin, had his first encounter with racism. 
In the interview with CloserWeekly, the actor described an incident in which he refused to deliver a package to the back of the home of very affluent people.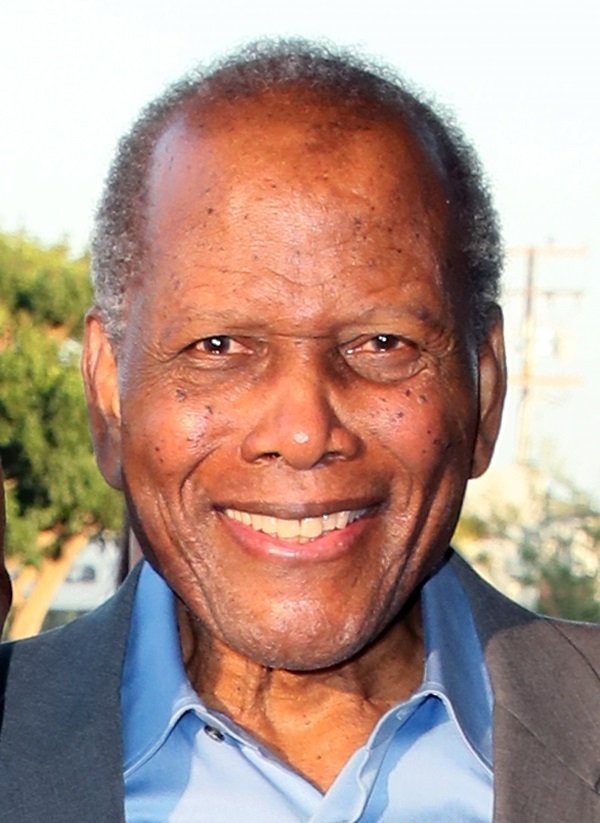 This rebellious behavior caught the attention of the Ku Klux Klan. They came looking for him soon enough, but young Sidney was not intimidated in the least bit. In the interview, he said:
"Fear, doubt, and desperation are very real forces. And there is nothing you can do about them except to stand up to them."
Poitier began his journey in the film world in a small theater company, and he was rejected on his first try. Poitier cleaned up his thick Bahamian accent, which was the sole reason he was turned down. 
He learned to speak and read English properly and landed a role at the theater company. In 1950, Poitier married his first wife Juanita Hardy, a model and dancer. In the same year, he officially made his film acting debut as a virtuous doctor in "No Way Out."
His marriage with Hardy produced four daughters, the first of them born two years after the wedding. Raising kids was hard in those tough times as Poitier worked two jobs to make ends meet. 
Hardy and Poitier's marriage later ended in a long and messy divorce in 1965, involving his nine-year affair with actress Diahann Carroll, which he discussed candidly in an interview with People.
Happy Birthday to this monumental human I get to call Dad. 90 years young, and the wisest, gentlest person I know. Love you with all my soul pic.twitter.com/zSl7TCRJJQ

— Sydney Poitier (@sydneytpoitier) February 21, 2017
The two had met on the set of the 1959 movie, "Porgy and Bess." Carroll and Poitier had a daughter during the affair. 
Three years after finalizing his divorce with Juanita, Sidney fell in love with another co-actress, Joanna Shimkus, with whom he found lasting love. The two remain married to date. Shimkus and his family celebrated his ninetieth birthday in grand style in 2017.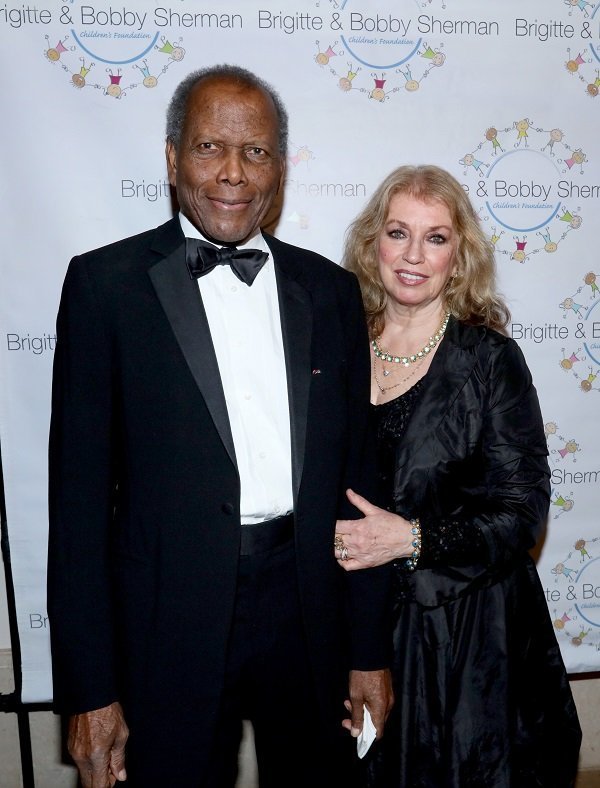 The 93-year-old has documented his full, eventful life in three autobiographies: "This Life," "The Measure of a Man: A Spiritual Autobiography," and "Life Beyond Measure: Letters to My Great-Granddaughter" (An Oprah's Book Club selection).
Sidney continues to live a peaceful life with his happy family, as a living legend worthy of respect.