Kylie Jenner Puts on Leggy Display in White Mini-Dress and Fans React
Kylie Jenner shared new photos of herself flaunting her beautiful legs in a white sequin mini-dress, and a lot of fans immediately added their thoughts via comments.
The 22-year-old reality star, who is the founder and owner of cosmetic company Kylie Cosmetics, took to Instagram recently to share a series of snaps of herself.
In the photographs, Kylie proudly showcases her toned legs and famous curves in a white sequin mini-dress and tassel-lace heels.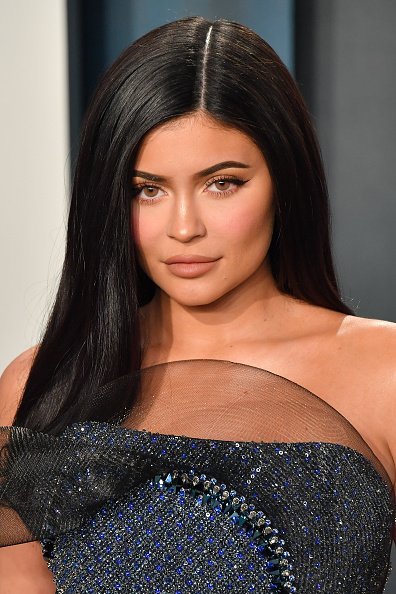 SOCIAL MEDIA RESPONSES
Her new pictures have garnered millions of likes from her fans. They also promptly praised the star in the comment section.
"Beauty queen," one commenter wrote. Another fan said that Kylie, whose net worth is estimated at US$1 billion, looks like an angel. Someone else commented that she's so hot with her hair.
As reported by Daily Mail, Kylie's new photos were taken from her tropical getaway in the Bahamas with her friend Stassie Karanikolaou and daughter Stormi.
THE EARRINGS
A month ago, the world's youngest billionaire posted images of her daughter wearing a pair of large, gold-colored hoop earrings that read "STORMI" in the middle on Instagram.
Since she was at least five months old, the 2-year-old girl has had her ears pierced, as reported by PEOPLE.
Kylie was thrilled about her daughter's look regardless of the backlash.
RECEIVING BACKLASH
However, Kylie sparked a parenting debate online after sharing the photos of Stormi sporting the earings, as reported by Hollywood Life.
The mom-shamers insisted that Stormi is not yet of age to wear such jewelry. According to the outlet, talk show host, Wendy Williams, defended Kylie against her critics on her February 20 show.
"There are a lot of problems with kids having kids, but I don't believe this right here is one of them," Wendy said.
The host added that the reality star presumably put the earrings in her daughter's ears for a staged Instagram photograph and afterward most likely took them out. 
Wendy, who has hosted the syndicated television talk show "The Wendy Williams Show" since 2008, pointed out that no mother is letting their children sleep like that with hoops in.
Meanwhile, Kylie was thrilled about her daughter's look regardless of the backlash. She even posted a video of Stormi showing her cheeky side by declining to remove the earings.