Carrie Underwood Opens up about Suffering 3 Miscarriages before Birth of Her 2nd Son
Looking back at some of her struggles, Carrie Underwood reflected on the lessons she learned about life and herself after suffering from three miscarriages.
Women's Health joined Carrie Underwood for an interview about her daily health regime and some of the activities she had incorporated into her life for the benefit of her self-care.
Self-care is important for her after a tough couple of years before the birth of her second son, Jacob Fisher, in which she experienced three miscarriages over the course of two years.
Getting visibly emotional during her interview, Carrie told the magazine that the multiple miscarriages were hard for her to accept and understand, she explained:
"For my body to not be doing something it was 'supposed to do' was a tough pill to swallow. It reminded me I'm not in control of everything."
A year ago, Carrie made headlines when she first opened up about her multiple miscarriages. Today she still stands by her decision to talk about something so personal because so many women have since been sharing their stories with her, she revealed:
"It felt like a] weight [had been] lifted off my shoulders. Its not a dirty secret. It's something many women go through."
According to PEOPLE, Carrie leaned on her Christian faith to try to give her strength and perspective on the emotional toll the miscarriages were taking on her.
The unanswered questions about what was causing her to struggle to carry her babies to full term had her wondering if she was to blame, or if she had been doing something wrong that was affecting her physically.
Yep, stealing Carrie Underwood's workout tips ASAP: https://t.co/N0sTq3z6A5 pic.twitter.com/GaavdnySIF

— Women's Health (@WomensHealthMag) November 9, 2018
She admitted to feeling guilty for wanting to complain to God about what she was going through because she knew she had a great life with her husband Mike Fisher and eldest son Isaiah, she recalled:
"But the miscarriages made me get real with God and say, 'Okay, I'm kind of giving up a little bit. If this isn't meant to happen, then I need to accept that and know that someday I'll understand why."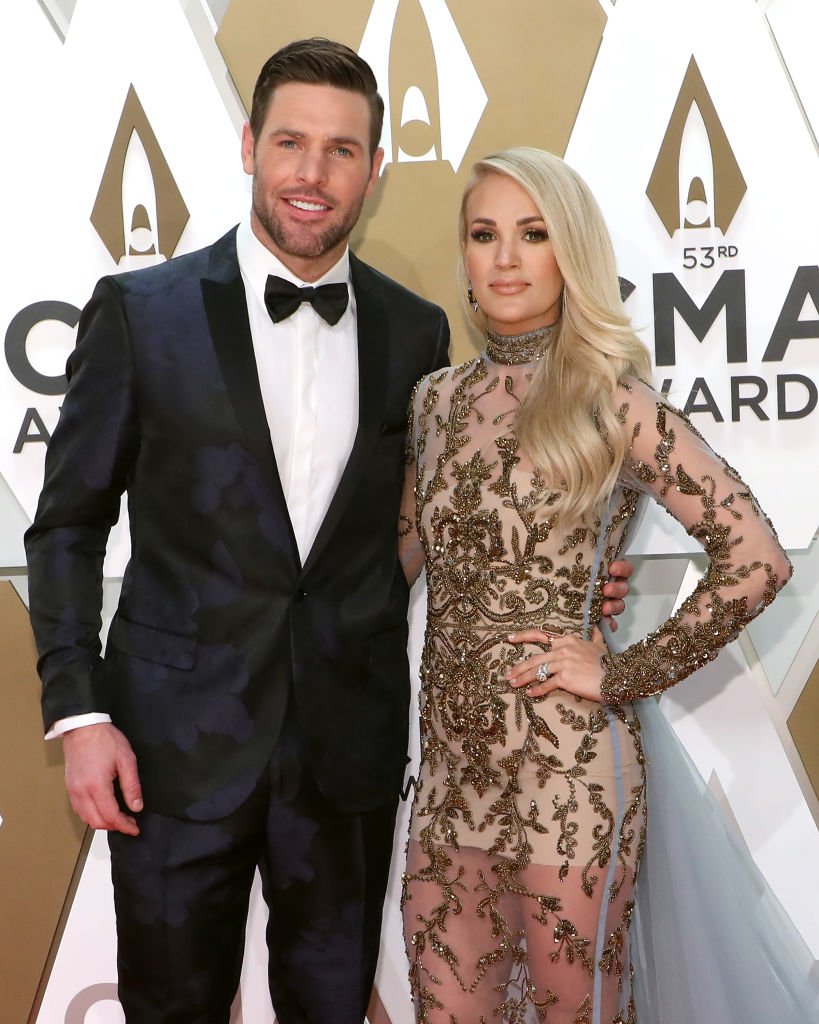 Combing ways to look after her health and promote self-care, 
Carrie
 wrote the book "Find Your Path," to help people find the right balance she found years trying to perfect.
It is reported, when it comes to her diet, she loves counting calories. With the help of her trainer and nutritionist, she has found the perfect ratio of calories that works for her.