Kim Kardashian's Daughter North Stole the Show with Surprise Performance at Dad Kanye's Yeezy Show at Paris Fashion Week
Kim Kardashian and Kanye West's daughter may only be six years old, but North stole the show in Paris during fashion week at her dad's Yeezy fashion show with a surprise solo performance.
Without spilling any details, Kim Kardashian updated fans that they were heading to the show shortly before it got underway with a short video clip.
North West raps in video of Kanye's show at Paris fashion week https://t.co/rd0hISimql pic.twitter.com/MYUbk0GPEv

— New York Post (@nypost) March 2, 2020
Gushing that she and North are "twinning it" with matching braids, Kim shared that they had just pulled up to the event with everyone excited. But nothing prepared fans and those in attendance for North's surprise solo singing performance.
Yeezy's fashion show in itself was a surprise, and members in the fashion industry received their unique invitations at the last minute.
The invitation consisted of an invite card with a bundle of sage and fake rattlesnake eggs, which each got signed "From the West family," and once the Yeezy fashion show got started, North took command of the runway.
With a firm grip on the microphone, North half-rapped a song as the models strutted their stuff up and down the catwalk.
This just showed up to my hotel room 🧐🐍 pic.twitter.com/DpqVwThnt5

— Alyssa Vingan (@alyssavingan) March 2, 2020
Close to the end of the song, dad Kanye came up beside her with a big grin of pride as he watched his six-year-old daughter finish her performance with confidence.
However, North's inner performer already showed herself last year when she grabbed the microphone during one of Kanye's Sunday services in April last year.
Kim captured North as she joined her father and the gospel choir during their rendition of "As" by Stevie Wonder, and she soon eased into being in front of an audience.
Kanye smiled broadly as he looked on while North passionately sang along into the microphone, lost in dance to the song as well. 
But performing is not the only thing North enjoys. Leaning more to her mom's side is the 6-year-old's love for all things fashion.
Having strutted her stuff both on and off the runway and on her own magazine cover, Kim captioned North's most recent creation, "Styled by North *fake cast included." 
Joined by two of her friends, they all dressed up in designer wear such as Dolce & Gabbana, Prada, and Givenchy to strike a few sweet poses.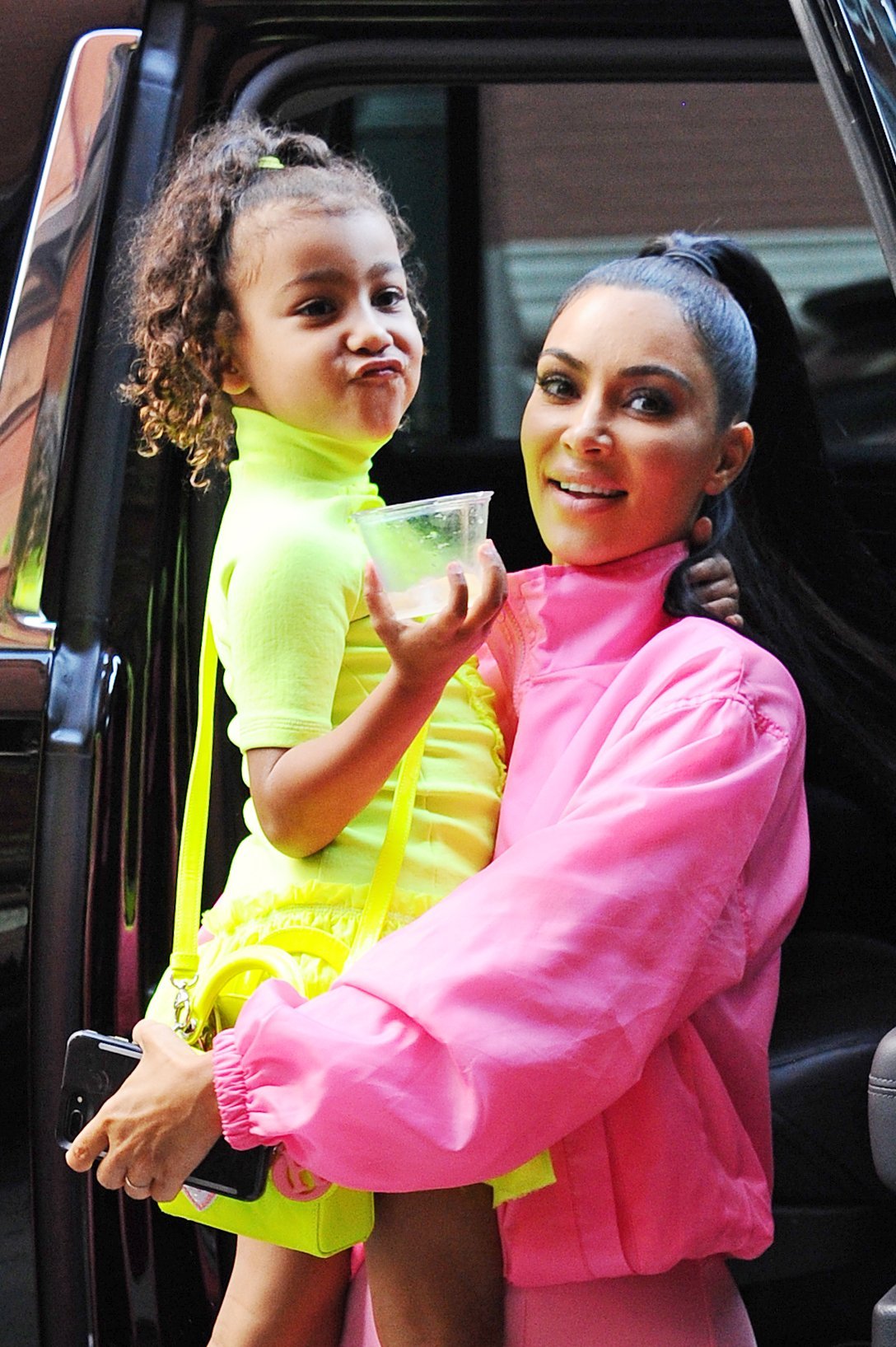 Apart from North's budding talents, mom Kim Kardashian is proud of her daughter for being a caring big sister. 
While she is the ideal "girly girl," Kim had previously said that North helps out around the house and especially with her younger siblings. It reminds Kim of herself, and she says that North is "very mature" for her age.