Getty Images
Toni Braxton Talks about Living with Lupus 12 Years after Her Diagnosis
Toni Braxton was diagnosed with Lupus in 2008. She recently opened up about her struggle with the auto-immune disease, including how difficult it was to explain the illness to her kids.
The mother of two explained how difficult it was to break the news to her children. She revealed that her boys, Diezel and Denim, didn't understand why their mum's immune system was attacking her healthy cells to make her sick.
Lupus is a chronic disease characterized by the immune system attacking healthy cell tissue, affecting the heart, kidneys, blood cells, brain, and other body organs. An estimated 1.5 million Americans live with Lupus, and 90% of those diagnosed with the illness are women.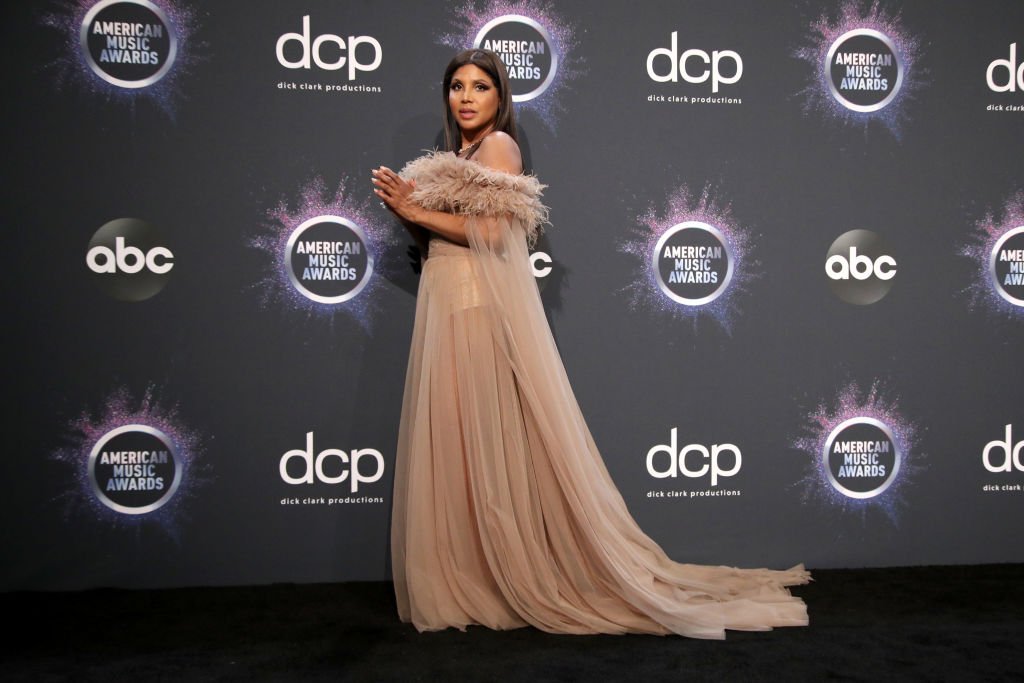 Toni Braxton poses in the press room during the 2019 American Music Awards at Microsoft Theater in Los Angeles, California on November 24, 2019. | Photo: Getty Images
Before her diagnosis, the "Long as I Live" singer had a meager blood count, and "everything was wrong" with her. Toni's Lupus diagnosis wasn't a quick one as her doctors initially struggled to diagnose her.
During a trip to the emergency room at Cedar-Sinai hospital in Los Angeles, Toni was told she had the disease. She said:
"They said I have lupus, and it loves my heart."
The Doctors had even more shocking news for the star. She was also told of a need for a heart transplant, and Toni explained that it was something she would never forget.
Fortunately for the star, she never had a heart transplant and had to learn to cope with her new condition, which would be a part of her, for life.
Braxton further revealed that she follows a plant-based diet, adding that it does make her feel good and more energetic.
The Grammy award-winning artist admitted that having Lupus took its toll on her career. Although the singer still visits the studio, she confessed that sometimes, her heart and muscles feel too tired, and that affects the way she sings.
Toni Braxton also talked about how she had to cut down on show performances in response to her condition. She said:
"I can't do five or six shows a week like I used to, but I can do three or four shows."
As a part of her coping mechanisms, Braxton learned to listen to her body and to reach out to her family when she doesn't feel well. She reaches out to her mum or sisters, but sometimes hides it from her children because she doesn't want them to worry.
Braxton further revealed that she follows a plant-based diet, adding that it does make her feel good and more energetic. She also admitted that she uses Uncle Buds Maximum Strength CBD when her body gets achy.
With all of Toni's lifestyle choices, she has learned to cope with her condition. She considers herself lucky, stating that her body is in a better place than it was when she was diagnosed.
Please fill in your e-mail so we can share with you our top stories!