Kylie Jenner from KUWTK Gets Mocked for Her Floor-Length Braid in Photos from Bahamas Vacation
Kylie Jenner's shared a recent picture of her at the beach with floor-length braid and the reality star has been mocked by fans, calling it creepy and tail-like.
Kylie Jenner recently posted a picture of herself at the beach, and fans are not having it. The photo showed Kylie coming out of the water with her long hair dangling behind. The caption reads:
"seas the day baby"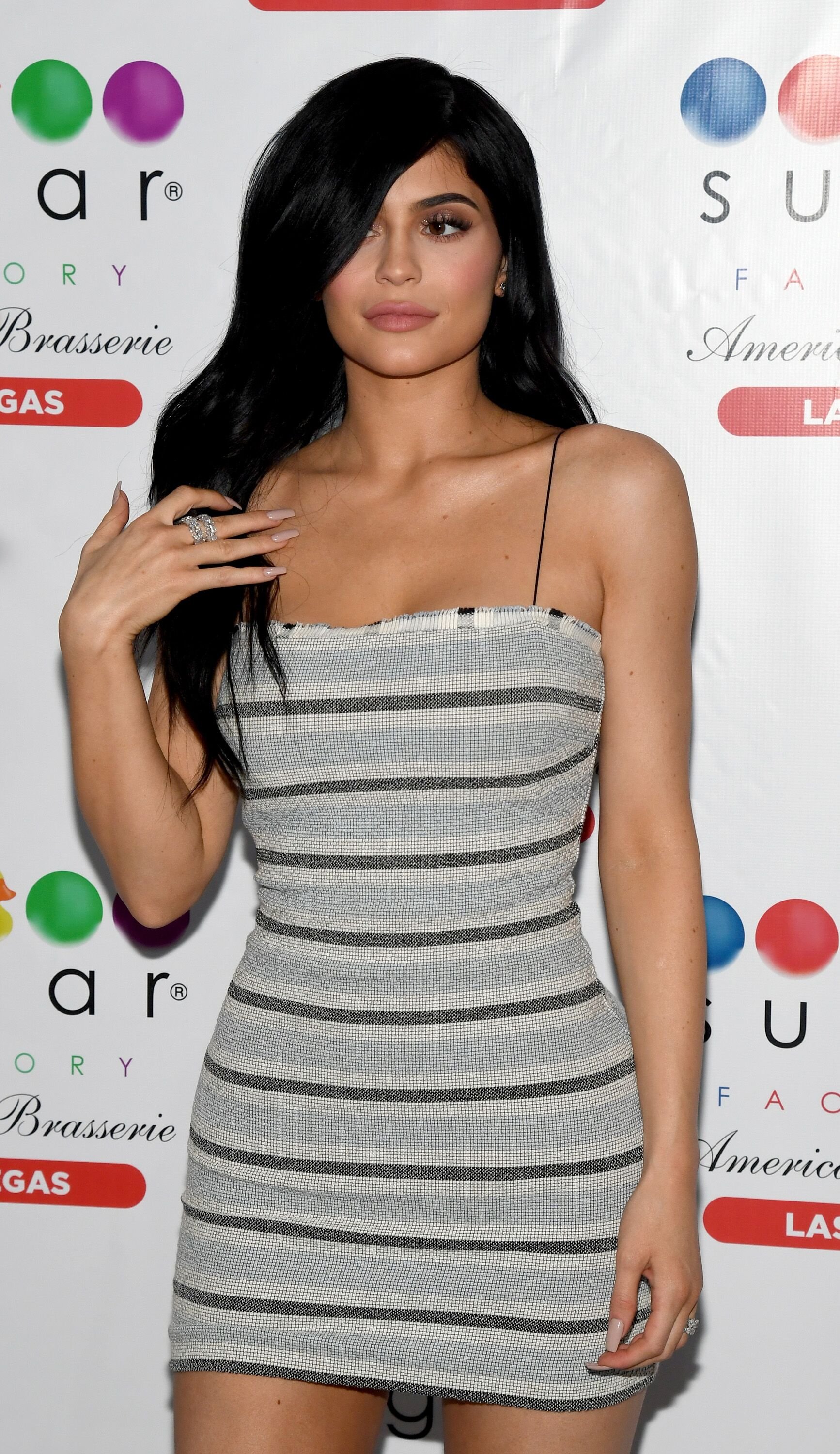 The pictures showed
Kylie wearing a skin tone swimsuit. The first picture showed the 22 years old looking adorable while giving a sultry look as she tried to palm her hair down.
The second picture, which showed the hair in question, featured Kylie in a fuller position. The image showed her rocking high top sneakers that matched her swimsuit with the long hair dangling behind.
While she got some positive comments about her fashion sense, style, and body physique, some people were not just feeling the hair.
She also loves dabbling with fashion trends and manages to pull off the most bizarre costumes
In the array of beauty seen from the images, the long braid felt slightly out of place, and people had to point it out. Fans had a lot to say as one said the hair looked creepy.
Some people were friendly with their comments about the hair while some were outrightly rude, casting sarcastic jokes about it. One person said:
"My sister said your hair looks like it was pulled from the drain *crying emoji*."
Other mean comments included people saying the hair looked like a rat's tail while another alluded that the hair looked dumb. In the same vein, someone else called Kylie, Rapunzel, telling her to let the hair down.
This is not the first time Kim Kardashian's sister is getting a backlash for her fashion sense and style. Kylie, who is known to pay no attention to fashion trends, has a way of making tongues wag whenever she steps out.
While she is known for changing and playing with her looks, she also loves dabbling with fashion styles and manages to pull off the most bizarre costumes.
The Instagram influencer has been known to rock costumes from different fashion designers and pulled off ridiculously bold looks like the time she wore an all-denim outfit from head to toe.
Kylie might have gotten mean comments this time, but that does not change the fact that she has a good sense of fashion, something she is not shy to show off.