Peter Dinklage from 'Game of Thrones' Is a Doting Husband and Father of 2 Beautiful Kids
The four-time Emmy winning actor has been living a quiet family life for years, contrary to his famous TV character in the HBO hit series, who didn't have the best of lucks in the love arena.
50-year-old actor Peter Dinklage brought the beloved character Tyrion Lannister from "Game of Thrones" from 2011 to 2019, and he walked out of the series an acclaimed performer and a strong presence in popular culture.
But beyond his exposure to the spotlight, Dinklage has spent the last two decades cultivating a meaningful relationship that was made official with a marriage in 2005 and that has resulted in two beautiful children.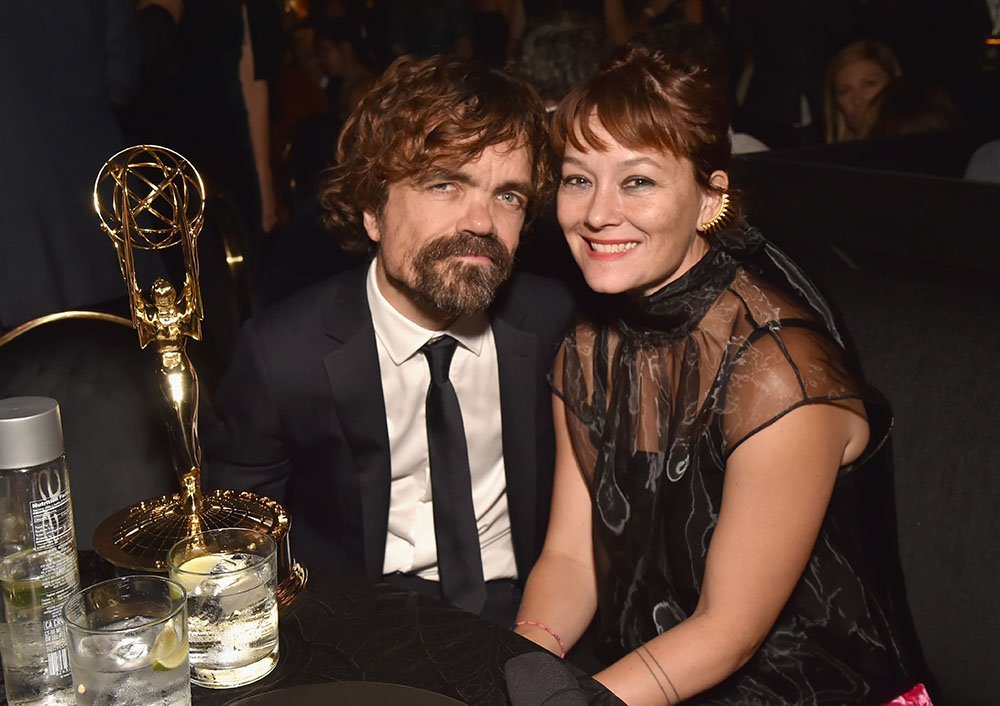 This is how the life of this great actor has been going since he met his match in the person of the multitalented Erica Schmidt, with whom he shares his life.
WIFE ERICA SCHMIDT
44-year-old Schmidt also shares a love for theatre with Dinklage, who, like many others in his profession, got started on stage before making the move to the screen, but contrary to him, she hasn't sought Hollywood's attention.
With the exception of a role in the 2002 film "Miles from Nowhere," Schmidt has focused on stage and behind-the-scenes work for most of her career, and she has come to be an award-winning playwright and theater director.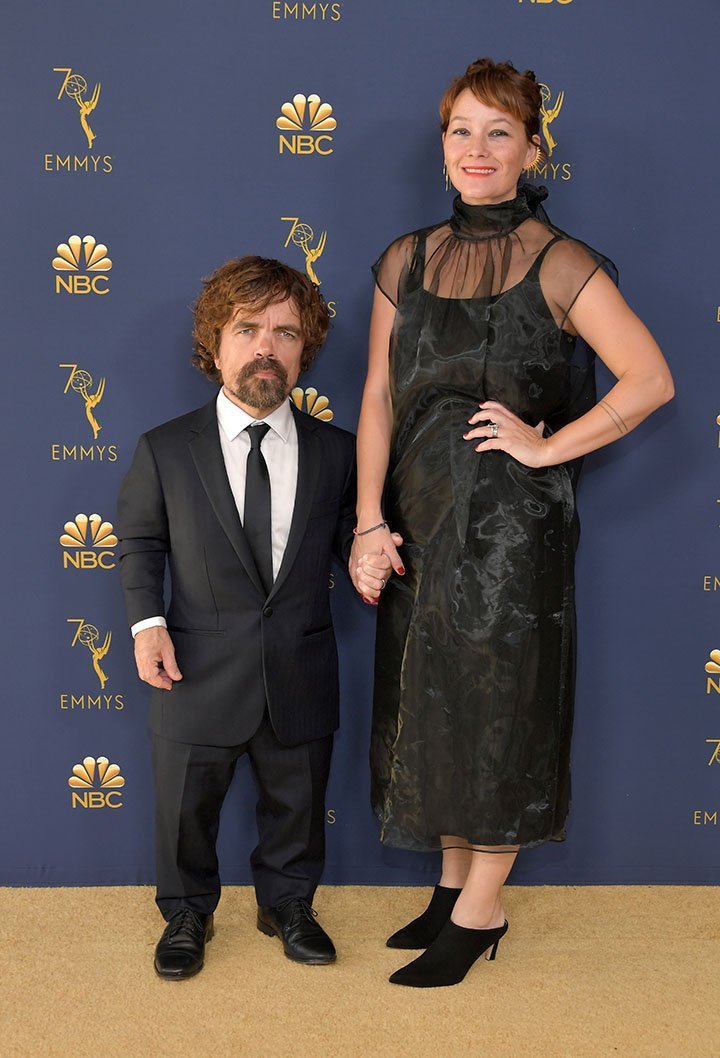 "[Erica] loves theatre. Unlike a lot of other people in our profession where film is the ultimate goal, theatre is sacred to her. It's not entertainment; it's art."
-Peter Dinklage, The Guardian, August 9, 2015.
"She's very inspiring. She's definitely the artist of the family. I am just the TV actor who pays the bills," Dinklage joked about the difference between his wife and him.
Even though Schmidt and Dinklage have kept their relationship as private as possible, the "Game of Thrones" star hasn't been shy to show his feelings for his wife in public, as she is always by his side to celebrate his success.
"I'd like to thank my wife for putting up with me for more than 9 years, but lived in a place far away from home, but made it home." Peter Dinklage has a sweet message for his wife during his #SAGAwards acceptance speech https://t.co/4j0S6Mi7xl pic.twitter.com/StRBkQnxoc

— The Hollywood Reporter (@THR) January 20, 2020
"I love you, Erica. You're amazing. I love you," Dinklage said on stage while looking at Schmidt's eyes during his 2011 Emmy award acceptance speech.
The two reportedly started dating in the early 2000s, becoming engaged in late 2004. By 2005, they were already exchanging vows in a discreet Las Vegas wedding. They are approaching their 15th anniversary.
In 2012, when the "Game of Thrones" craze had already turned Dinklage into a household name, the couple made an important move to protect their peace and privacy by establishing in the country area of New Paltz, New York.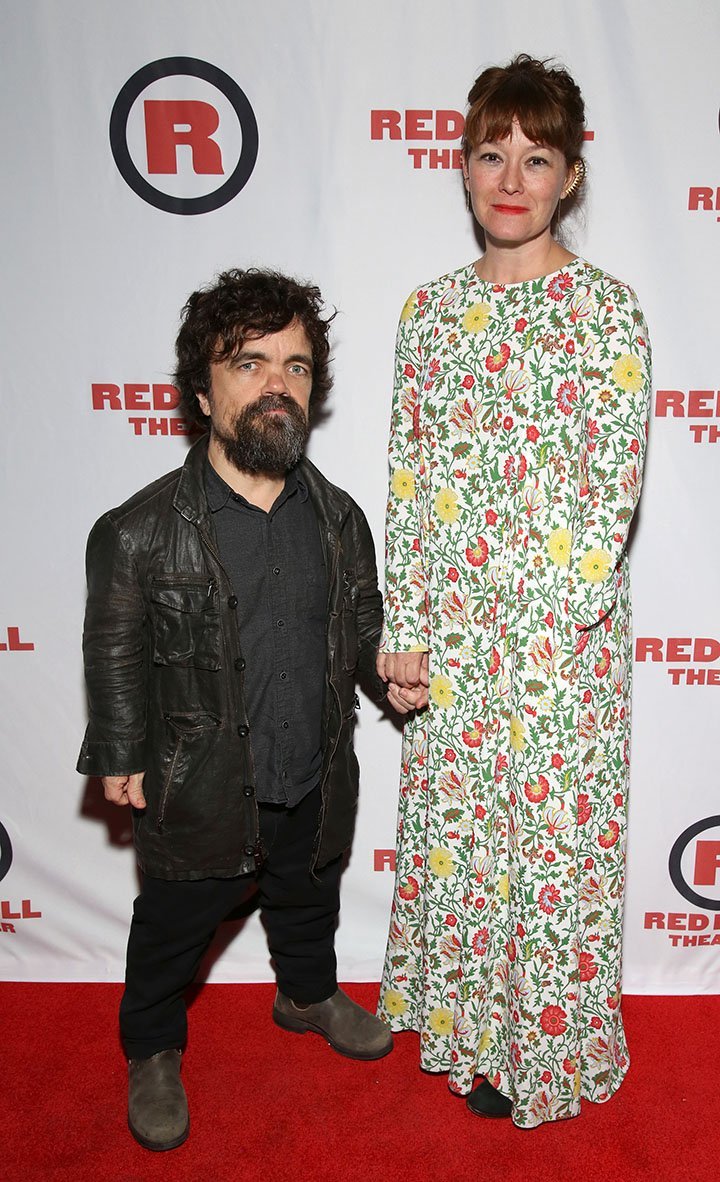 THEIR TWO CHILDREN
If Schmidt and Dinklage prefer to keep things private when it comes to their personal lives, the measures they take to protect their children's privacy go to the extreme that they have kept even their names a secret from the public.
Since neither Dinklage nor Schmidt have any known social media, the children have never made a public debut, and all images of the children that are available out there are from paparazzi or fan accounts.
About the couple's first child, born in 2011, all we know is that it is a daughter, and while she was rumored to be named "Zelig," Dinklage not only denied it but also considered the rumor to be very funny.
Peter Dinklage scooters with his daughter and more star snaps https://t.co/f4QdcKyZVT pic.twitter.com/GgGO5c7hDU

— Page Six (@PageSix) March 2, 2020
"Let me tell you right now: her name is not Zelig. But it's hilarious that that's a fact in Wikipedia," the actor told The Guardian in 2015.
In  2017, Schmidt and Dinklage became parents for a second time, welcoming their second child whose both name and gender are still unknown to the public.
According to US Weekly, the couple never confirmed the pregnancy, but she was spotted with an advanced baby bump and later seen out with her newborn in September that year.