Kylie Jenner Goes Twinning with Sister Kendall in Alluring Swimsuit Pics during Their Bahamas Getaway
Kylie and Kendall Jenner are heating up the Bahamas with their sultry vacation shots together, but the two sisters are also teaming up for an exciting project.
On Tuesday, Kylie shared the first day of a lazy beach vacation with her fans. The 22-year-old beauty mogul and her model sister Kendall sizzled in shots taken in matching green and yellow monokinis.
KENDALL AND KYLIE SIZZLE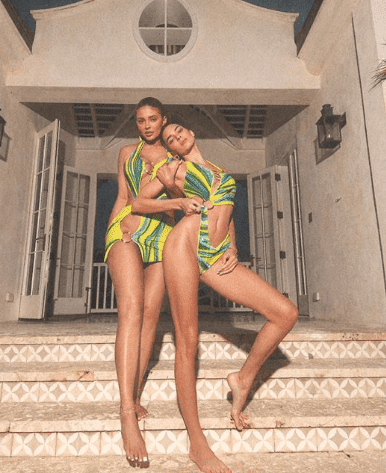 Along with the Louisa Ballou swimwear, the pair also sported sleek hairdos in the photo Kylie simply captioned "day 1."
The two Jenner sisters and a few friends are soaking up the pearly beaches of Harbour Island in the Bahamas during their stay at the luxurious Villa Rosalita, and its sunny skies and bikinis all around.
We've actually not said anything, that we're doing it, yet.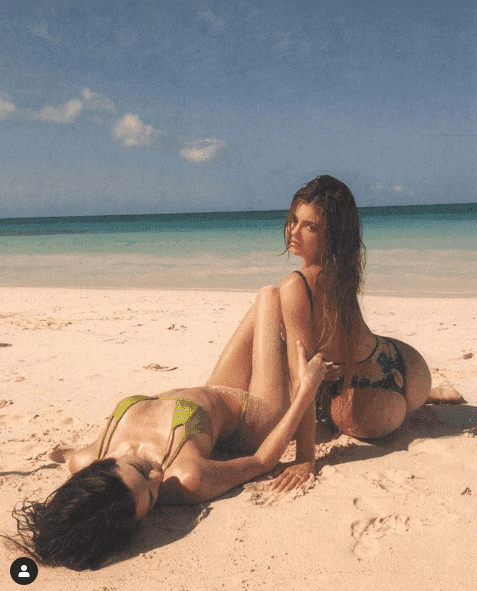 Another picture posted by Kylie showed her and Kendall in other swimwear, as she gave the camera a smoldering look over her shoulder while Kendall basked in a green string bikini.
THE PERFECT VACATION SPOT
Kylie, her daughter Stormi, Kendall, Amber Asaly, and Anastasia Karanikolaou, among others, are reportedly staying together at Villa Rosalita. It sports twin staircases, six bedrooms with alfresco showers and private terraces with fantastic ocean views.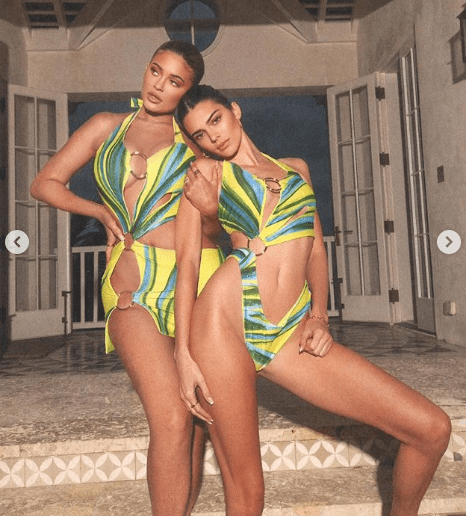 The property also comes fully staffed and also has a swimming pool, an inside and outside lounge, and a poolside grill with a deluxe bar.
KYLIE AND KENDALL'S BEAUTY COLLABORATION
During her appearance on "The Ellen DeGeneres" show in January, Kendall shared that she and Kylie will collaborate on a makeup collection for Kylie Cosmetics.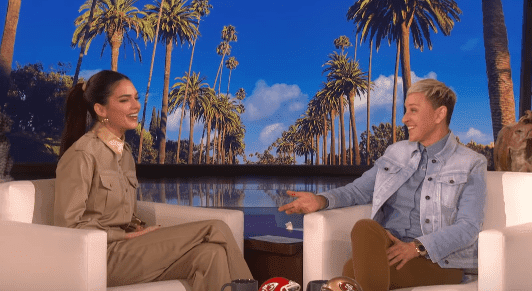 Following in the footsteps of her other sisters, Kourtney, Kim, and Khloé, who have all collaborated with Kylie, Kendall is "excited" about their new endeavor as she told Ellen:
"Yes, we're very excited about it. We've actually not said anything, that we're doing it, yet."
The Kardashian-Jenner clan squabble as often as they collaborate, as Kendall Jenner previously had a candid discussion about the dynamics in the family.
The 24-year-old model said that they, as sisters can get very judgemental of each other without realizing, and to them, it feels "fine" because they are family.