Carrie Underwood's Husband and Kids Hid in Safe Room in Their House during Devastating Nashville Tornadoes
Carrie Underwood and her husband took their children to a safe room to shelter them from a tornado that raged early Tuesday morning.
Everyone has their share of nightmares and celebrities are not exempted. Quite recently, Carrie Underwood's family had to deal with a devasting tornado that rocked the whole of Nashville.
The "Jesus Take The Wheel" singer lives with her large family in Nashville, Tennessee. This past Tuesday, Nashville played host to a terrible tornado that damaged several neighbourhoods.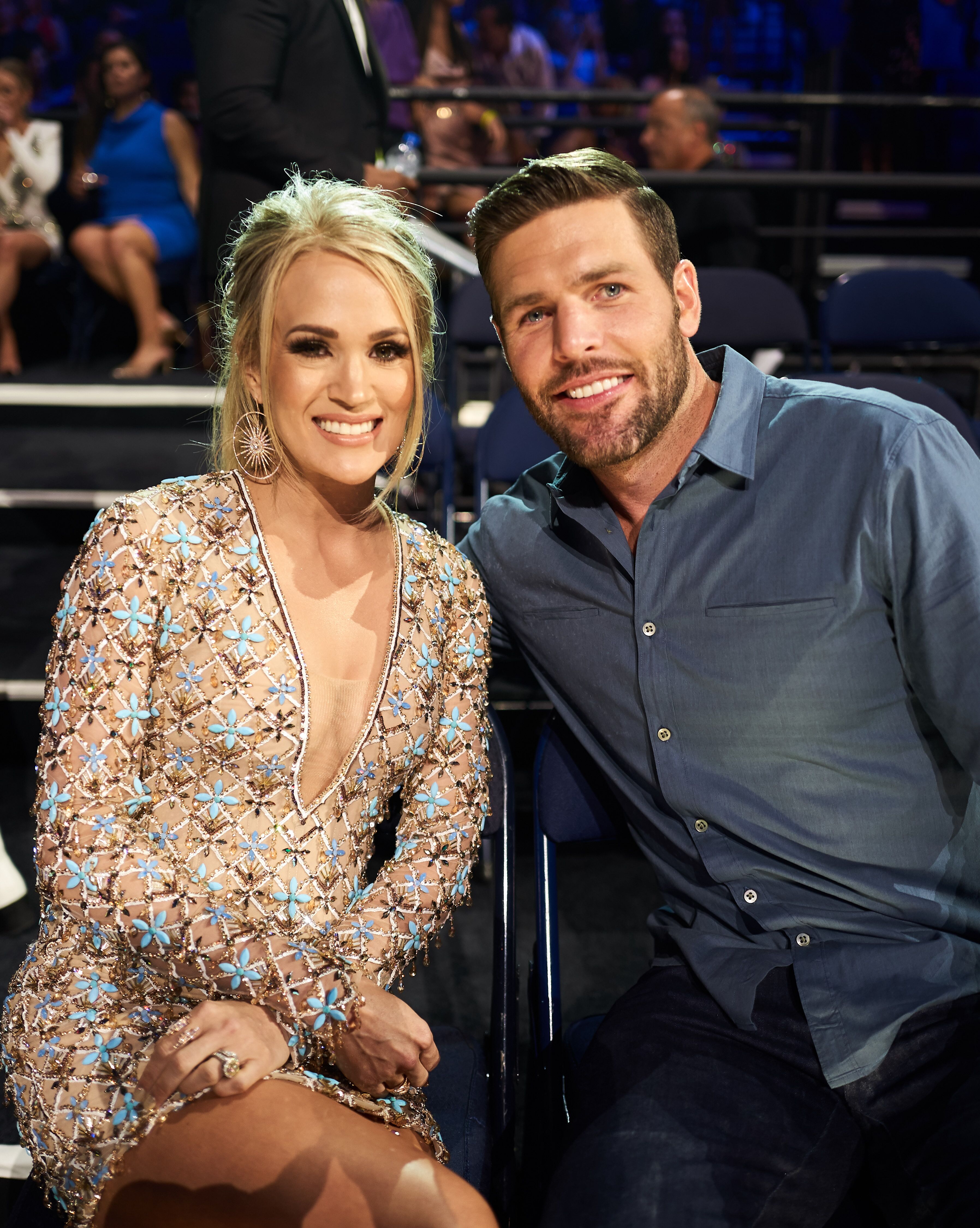 While the tornado raged, the author, who was getting set for her book tour, revealed on the Today show that she had to hide with her family in a safe room.
The singer's husband, Mike Fisher, took charge of the situation. He ran up the stair to move the boys from their room into the safe room. Thankfully, the family of four was not hurt.
While the multiple award-winning performer was grateful for her family's safety, she still reached out to fellow Nashville residents to make sure they were safe.
On the show, Carrie Underwood told the audience that she was reaching out to people via text and asking her husband about the people they knew.
Underwood, who recently launched her "Fit52" app, did not let the tornado slow down the pace of her work. The singer has already resumed the promotion of her new book.
25 people were killed in the tragic incident.
The American Idol winner's latest book, "Find Your Path," shares the singer's experiences from her health journey to the devastating three miscarriages she experienced before the birth of her youngest son, Jacob.
Speaking on the show, the country music singer revealed her book was part of her learning process. Carrie said,
"I feel like we all have our things that we deal with on a daily basis. It's about taking that and learning from it."
Carrie's debut book, requiring people to grow from their challenges, could not have come at a better time. According to The New York Times,  25 people were killed in the tragic incident.
The powerful storm started early Tuesday morning and tore through the middle of Tennesse uprooting electrical lines as it unleashed its destruction.
Our reporter @RMTiede is at Kroger on Old Hickory Boulevard in Hermitage to see how things look the day after the deadly tornado outbreak. pic.twitter.com/R6tsdWiS72

— FoxNashville (@FOXNashville) March 4, 2020
The streets were littered with upturned cars, branches and roots from uprooted trees and fragments of destroyed homes. Celebrities have come out to sympathize with the victims.
It was indeed a nightmare for Tennessee residents. Thankfully, the destruction has come to an end.