Serena Williams's Daughter Olympia Riding a Scooter Wearing a Dress Like a Elsa From 'Frozen'
2-year-old Olympia Ohanian looked adorable as she rode her scooter wearing a dress like Princess Elsa's from the Disney animation, "Frozen."
Serena is a doting mother who shares the toddler with Alexis Ohanian, and the pair often put up posts of the youngster.
The recently updated post saw Olympia in a cute blue dress with matching colored shoes and a butterfly hair ribbon. Her grip on the scooter driving bars and gaze on the machine showed a total concentration on the activity.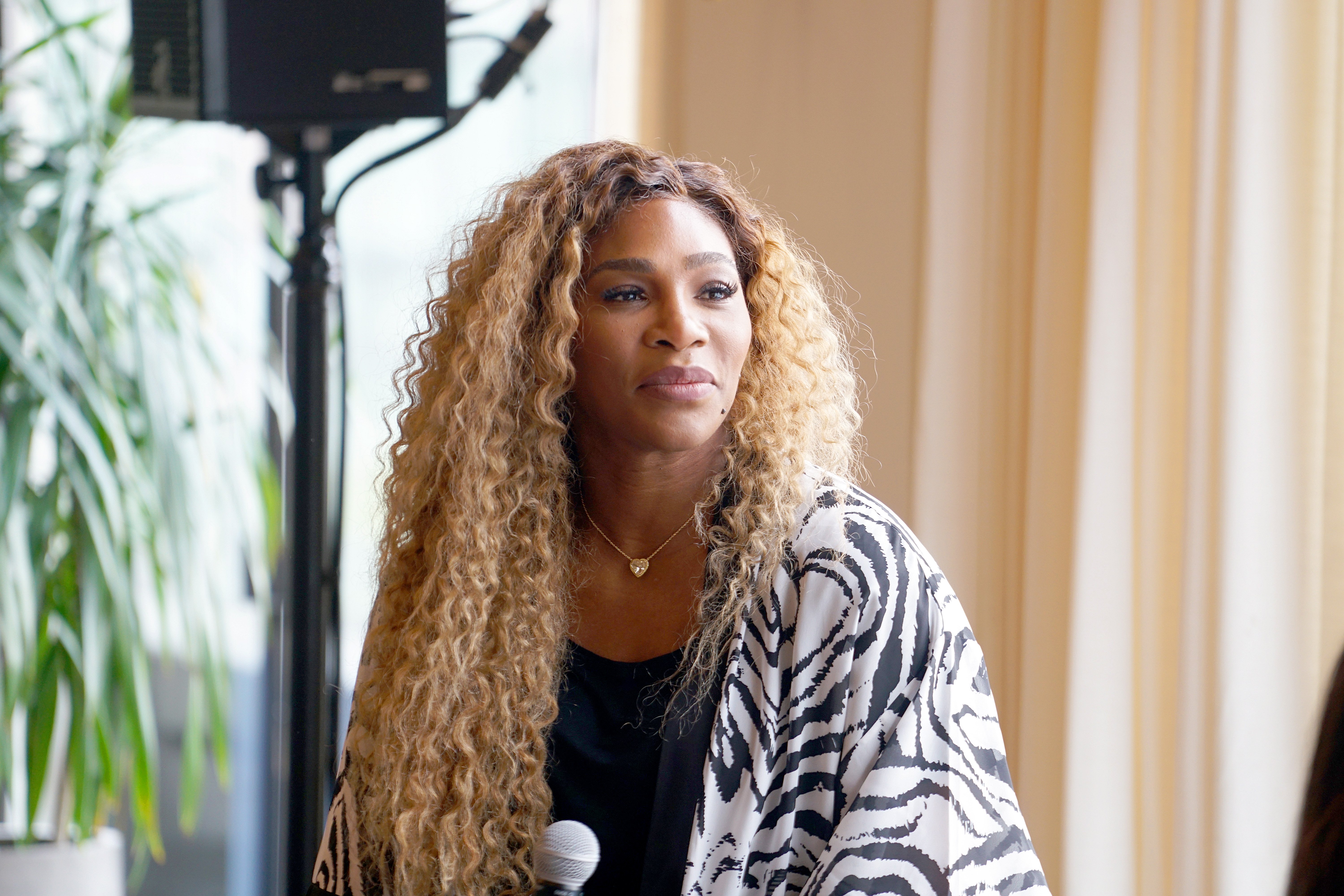 The tennis star proudly gushed on the picture as she admirably drew similarities between her daughter and "Elsa"
of "Frozen." Serena wrote:
"Elsa has Olaf, @olympiaohanian has @realqaiqai."
As expected, several Instagram fans couldn't hide their expressions, which made its way to the comment section. One fan posted that the image was "incredibly cute" and went on to add a lovestruck emoji.
Speaking of cuteness overload, just last month, Alexis gave his fans a sneak peek of his alone time with his little girl.
Being doting parents takes first place on  list of priorities of both Serena and her husband Alexis.
The proud father shared a clip featuring his only child as she tried to display her artistic skills, employing a paintbrush and some paints.
After counting from numbers 7-10, the younger Ohanian proceeded to paint her papa's fingernails with a rainbow of colors. Serena's husband explained in the video that it was "dad life." He hilariously posted a comment,
"Looks like @initialized needs to invest in the future of nail painting."
A few days before flaunting his little princess doing her artistry, the 36-year-old dad shared a touching post of him waiting on her while she picked some mangoes in the rain.
The duo seemed to be enjoying a conversation until the downpour became heavier. When dad ordered that it was time to go, his mini-me quickly answered her father.
Being doting parents takes first place on the list of priorities of both Serena and her man, Alexis. The athlete revealed the rigors associated with parenthood but explained that she prides herself in shuffling her duty as a mom and career as a tennis champ.
In the post, she reached out to other moms and praised their strengths in handling their responsibilities at home and in their profession.
Whether or not the job is tasking, Serena proves to be up to the task and would not fail in her duty to share how enjoyable the experience is for her on the gram.