Carrie Underwood Gets Support from Fans after Revealing Her Family Had to Hide during Nashville Tornado
Carrie Underwood received messages of support from her legion of fans after sharing that her husband and two young children had to hide when a deadly tornado struck Nashville.
A fast-moving storm cut across Middle Tennessee recently, dropping tornadoes that wrecked havoc in several areas, including Nashville. At least 24 people are confirmed dead.
Carrie Underwood, who was in New York City to promote her latest book, shared an update on her family on the "Today" show.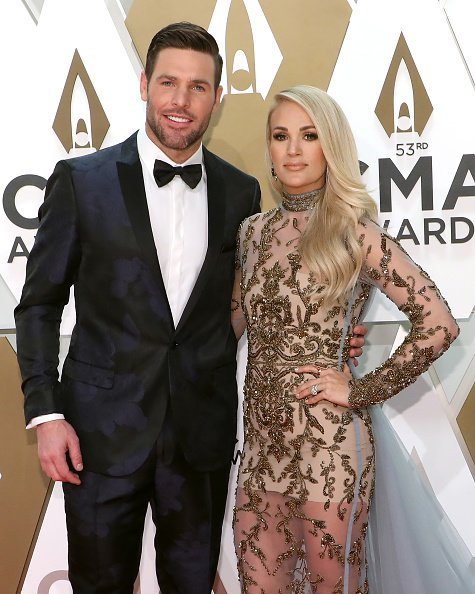 "SAFE ROOM"
She revealed that her husband, Mike Fisher, had to gather their two sons — 5-year-old Isaiah and 1-year-old Jacob -- to a "little safe room" in the early hours of the morning.
"I'm like texting people I know, and I'm like asking my husband if everybody's good," the country star explained to "Today" hosts Savannah Guthrie and Carson Daly. Carrie added:
"He said he had to go upstairs at like 2 a.m. and grab the boys and take them down to a little safe room in our house."
MESSAGES OF SUPPORT
The "Jesus, Take the Wheel" singer also took to Twitter to talk about the storm. Along with a link to ways people could help, she wrote "sending my love to Nashville!" and that she's "praying for all of those affected by the terrible storm."
A lot of Carrie's fans shared messages of support for both the multi-awarded singer and Nashville. You can read some of the heartwarming tweets below:
Lifting up Nashville in my prayers today. 💗

— Megan Richardson (@therealmegan) March 3, 2020
Sending all my thoughts and prayers to everyone affected in Nashville 🙏🏻

— Julie (@julieherself__) March 3, 2020
#PRAYFORNASHVILLE
Meanwhile, Carrie's husband, Mike, also posted about the storm on Instagram. Along with pictures of the destruction that read "#PrayforNashville," he wrote that he's thankful they are okay, but he's very sorry "for the loss people are suffering from today!!"
In his post, Mike, a Canadian-American former professional ice hockey center who played for the Ottawa Senators and Nashville Predators in the National Hockey League, also encouraged everybody to donate to The Community Foundation.
As reported by Pop Culture, the consideration turned towards the new book of Carrie called "Find Your Path" after explaining on "Today" that her family was safe.
In her book, the acclaimed singer discusses everything from her health journey to the three miscarriages she encountered before she gave birth to her second son, Jacob, in January 2019.