'Good Doctor' Fans Are Mad at Lea for Rejecting Shaun Because He's Autistic
The last episode of "The Good Doctor" earned some mixed reactions from fans of the show after Lea, Shaun's longtime friend and crush, broke his heart in the meanest way she could have: by using his autism against him. 
Season 3, Episode 17 of "The Good Doctor" aired on Monday, and fans don't know what to expect any more when it comes to Lea and Shaun's relationship.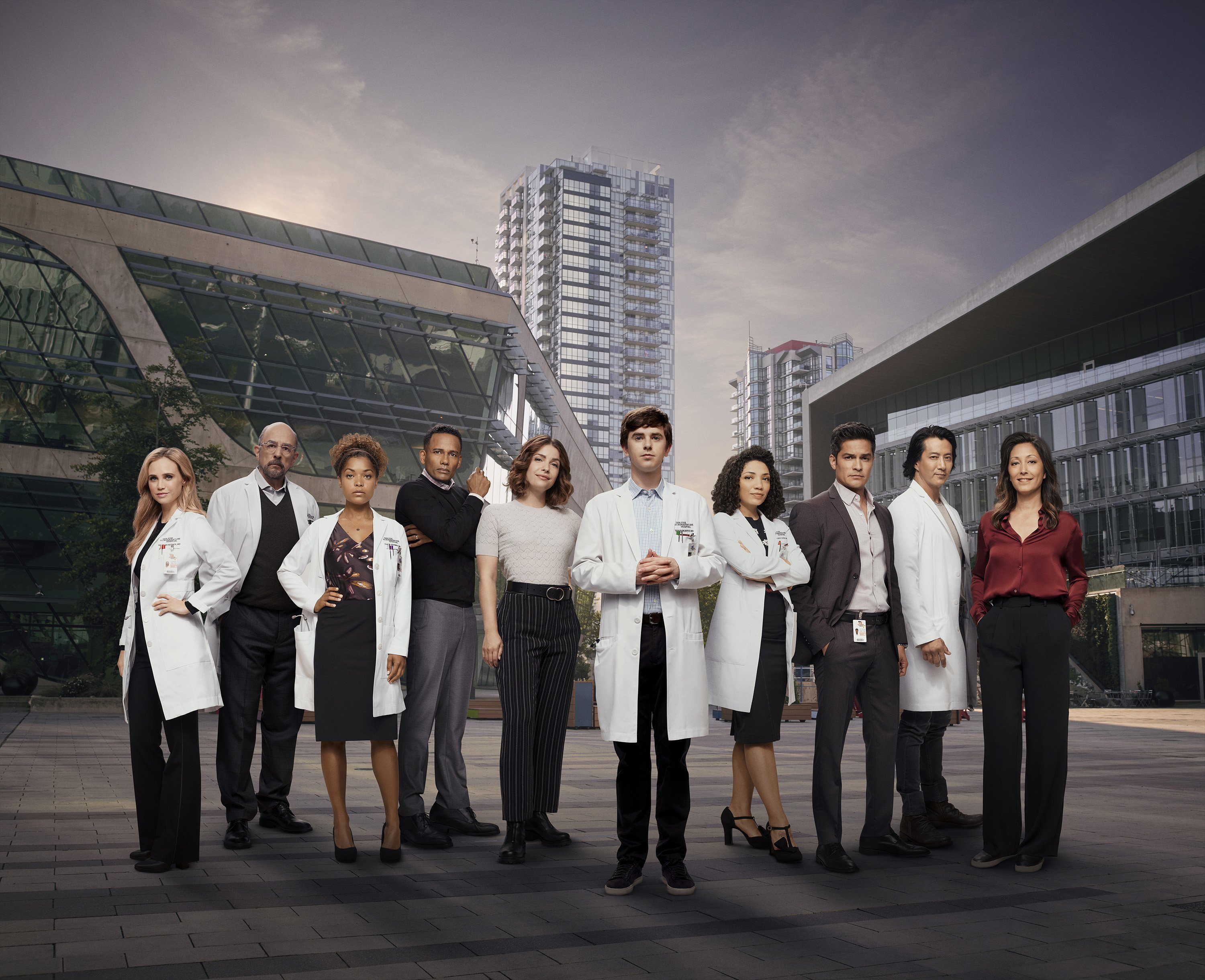 A QUICK RECAP
Just two episodes ago, Dr. Shaun Murphy—played by Freddie Highmore—was dumped by his first real girlfriend, Dr. Carly Lever—played by Jasika Nicole—after she realized in a karaoke double date that Shaun and Lea are in love, even if they're not ready to admit it yet.
He asks her out on a date, and claims Lea needs to give him a chance because he can "fix it." That's when Lea's spews a harsh truth.
Although Shaun denied his feelings at first, he then came around and confessed his love to Lea—played by Paige Spara—at the end of episode 16.
Shaun told Lea he wants to be her boyfriend, and although Lea said she loves him too, she then listed the reasons why they can't be together:
"I am selfish, and I am so, so needy. I'm a total mess. How am I supposed to just lay all of that on you?"
Shaun then asks why Lea thinks he can't handle her selfishness, neediness, and messiness. Lea says she's "a challenge for anyone," and it would be too hard for Shaun because he needs and works things in a certain way.
"You don't want to be my girlfriend because I have autism?" Shaun asks.
Lea doesn't reply, but she's visibly shaken as she walks away from Shaun, who's heartbroken by the turn of events.
SHAUN WON'T GIVE UP
Despite the abrupt end to their conversation, episode 17 starts with a very optimistic Shaun telling Dr. Glassman that he will fix his relationship with Lea because she said she loves him.
He sees the situation as a challenge he has to overcome to be with her, and throughout the entire episode, he's seen asking his colleagues for some advice that could help him.
Shaun makes Lea leave work in the middle of the day just to show her that he rearranged their canned goods in an un-alphabetic order and placed the toilet paper in the way she likes it, meaning the "incorrect way."
Lea is not impressed. Shaun made her drive across town to demonstrate that he can deal with some changes, but not waiting until evening proves that he's still doing things his way without thinking about her.
LEA'S HARSH WORDS
Back in the hospital, Shaun keeps fishing for advice and, surprisingly, Morgan offers a good one without even trying.
"Shouldn't we be with someone who makes us a better version of ourselves?" Shaun asked her, to which Morgan replied:
"Maybe. But trying not to be autistic won't make you better."
After helping a female patient who had been undiagnosed for years, Shaun is convinced he can fix any problem, and that's what he says to Lea when they meet after work.
He asks her out on a date, and claims Lea needs to give him a chance because he can "fix it." That's when Lea's spews a harsh truth:
"Shaun, you're autistic. You can't fix that. You are who you are, and I am who I am, and the two of us will never work."
Shaun then turns around and walks away from Lea. Once at home, he rearranges the toilet paper, which could mean he's done trying to be someone else to gain Lea's love.
FANS' REACTIONS
Fans of the show were understandably upset about the episode, with many criticizing Lea for using Shaun's autism as an excuse not to be with him, and others criticizing the show's writers for turning Lea into a mean character.
Most fans believe Shaun and Lea would never work, and they should've stayed as friends, and others think Lea genuinely loves Shaun, but she's not ready to embrace the significant compromise that it is dating someone on the spectrum.
However, both sides are getting tired of the back and forth between Shaun and Lea, because it can also affect the good doctor's work.
"I'm not liking this begging with Shaun and Lea. Let him move on," one fan wrote during the episode, and another added, "Uhm what the f is happening? I'm confused now? Lea looked like she likes Shaun before, and now it looks like she hates him."
Read more reactions below:
I've known since the beginning that Leah would never date Shaun because of his autism. It's been obvious. #TheGoodDoctor

— Like 👉🏾🕊 (@Sleepy_Reader) March 3, 2020
Stop making Lea look like a bad person, in season one it was 'irrelevant' to her that Shaun has autism (that's why he felt 'free' around her) and now she suddenly can't handle it?! 👀

— Em ✿ (@Swansdarkbucks) March 3, 2020
I am so mad at Leah! She kept flirting and being over friendly and confusing Shaun and Carly breaks with him so he could pursue a relationship with Leah and she does THAT!! Plays the autistic card!! 🤬poor Shaun.. Carly where are you??

— Dawn Matthews (@ange1mom438) March 3, 2020
Shaun has had feelings for Lea for a long time. Now he knows he loves her, and she loves him too. This isn't the first time they've hurt each other. They have what it takes to get through this. #Shea #TheGoodDoctor

— Amy Danko (@FebWriter) March 4, 2020
There are three more episodes left on season 6 of "The Good Doctor." Hopefully, Shaun and Lea will be able to fix their relationship, whatever that looks like.
"The Good Doctor" airs Mondays on ABC at 10:00 PM ET.