Closer Weekly: Queen Elizabeth Wants to See Grandson Prince Harry Happy and Settled despite Megxit
Squashing all speculation about a rift between Queen Elizabeth and Prince Harry, a source said she wants him and his family to be "happy" with their new lives outside of the monarchy.
In the coming days, Prince Harry and Meghan Markle will come together to perform their final duties as working senior members of the royal family, which will come to an end on March 31, 2020.
It has been months of tense conversations in and outside of the palace over the couple's decision to leave their royal life.  
There have been whispers of tension among family members, including Queen Elizabeth herself. However, a source told Closer Weekly she wants nothing more than for her grandson to be "happy."
In fact, the Queen showed her support for Harry when she arranged to meet him for a "heart to heart" conversation over lunch on March 1, 2020, only days after he had arrived in England for his final leg of royal engagements.
The Queen seemed to have moved on from her initial disappointment when the couple abruptly announced their exit on social media before telling the Palace. Sharing the details on their reunion, a source said:
"Despite everything that's happened with Megxit, the last thing Elizabeth wants is for Harry to feel estranged from his family, and she made her feelings clear about this in the meeting."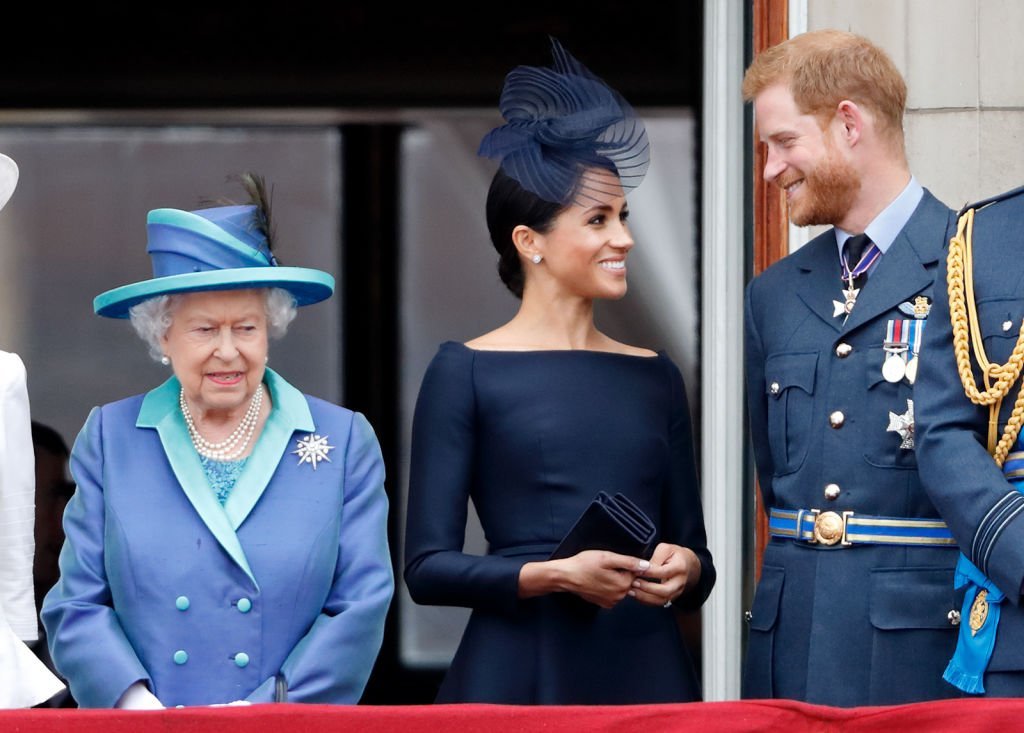 In his final speech before Harry left to reunite with Meghan and their son Archie in Canada, he expressed his struggles in dealing with life in the public eye and shared his need to protect his family. When it comes to his mental health, the source 
revealed:
"Elizabeth is well aware that Harry's struggled with depression in the past. She often worries about him, and the most important thing to her is to see him happy and settled."
At the end of the month, Meghan and Harry will live a life of financial independence, balanced between England and North America. However, the Queen will put her agreement with them under a one year review, the source explained:
"She told him that he's always welcome back if he ever changes his mind about living in North America. Harry feels as though a huge weight has been lifted off his shoulders since the meeting. It went very well."
According to Daily Mail, the Queen and Harry managed to "clear the air" after months of tense negotiations over his exit.
This was the first time they had a chance to sit and talk just the two of them. They spoke in length over an emotional four-hour meeting at Windsor Palace.