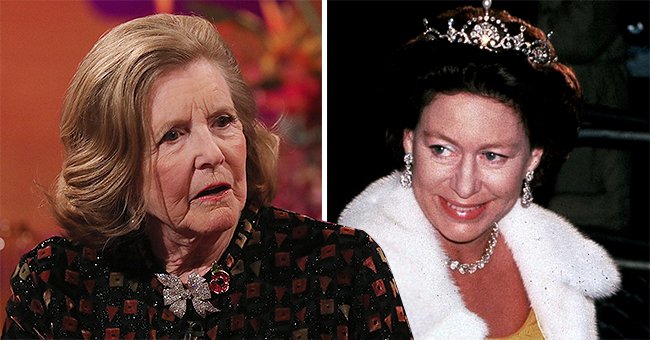 GettyImages
Princess Margaret's Lady-In-Waiting Anne Glenconner Opens up on Her Friendship with the Late Royal
Famous royal aide, Anne Glenconner, opens up about her close relationship with Princess Margaret in a tell-all journal.
Lady Anne Glenconner is 87-years-old and best known as Princess Margaret's confidante – her lady in waiting and her best friend. The 87-year-old aide recently opened up about her friendship with Princess Margaret.
Though her position afforded her front row seats to witness history as it unfolded, Glenconner stated that what she values the most is the intimate moments she shared with Princess Margaret.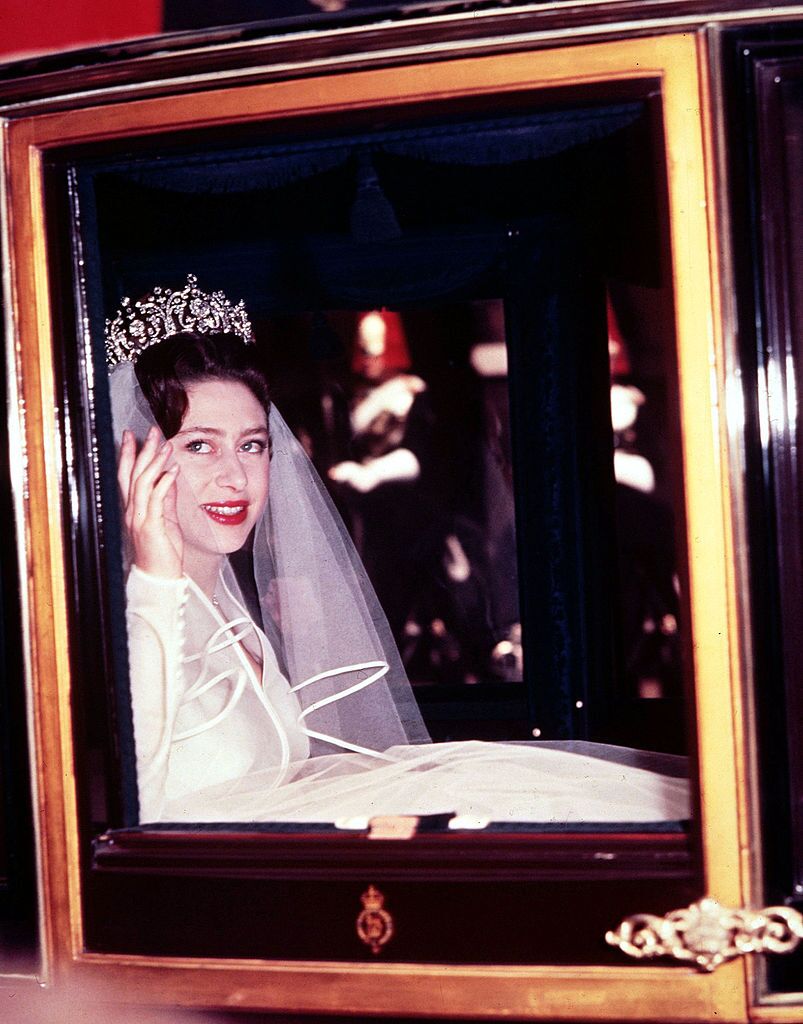 Princess Margaret leaves for Westminster Abbey for her wedding with Antony Armstrong-Jones on May 6, 1960 in London | Getty Images
In a sit down with People, she shares memories of her time with Queen Elizabeth's younger sister, whose forthright intelligence and taste for good food and wine became what she was best known for. Lady Anne Admits,
"When we did official things, funny things happened, that was the point of having a friend as a lady-in-waiting – once we were alone we could laugh. I never laughed so much."
Glenconner reportedly plans to share candid details of her eventful relationship with Lady Margaret in her new book titled, "Lady in Waiting: My Extraordinary Life in the Shadow of the Crown."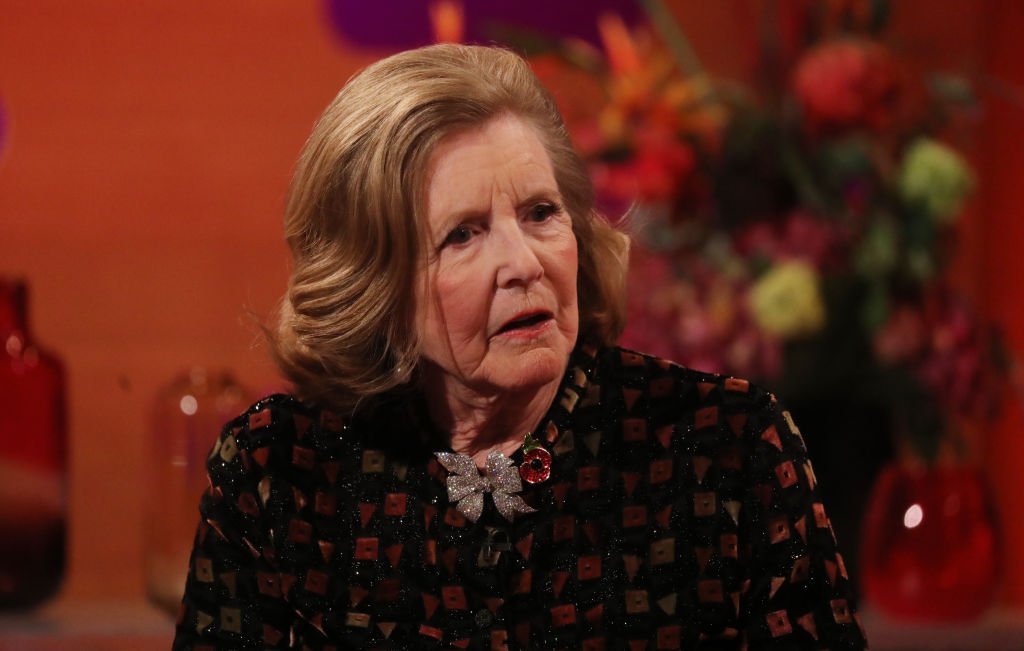 Lady Anne Glenconner at BBC Studioworks 6 Television Centre, Wood Lane, London on Thursday November 7, 2019 | Photo: Getty Images
Though the memoir has made waves in the United Kingdom, it won't be up for sale in the U.S. until March 24. The journal follows the aged lady-in-waiting's eventful life beginning from her aristocratic background and childhood to her tumultuous marriage to Colin Tennant.
The book also includes an eyewitness account of Margaret's rocky marriage to Anthony Armstrong-Jones and exciting tales of escapes to the Caribbean Island of Mustique—a place the Princess reportedly built a home.
She added that writing the journal gave her the opportunity to relive some of her best memories with the late monarch, her best friend.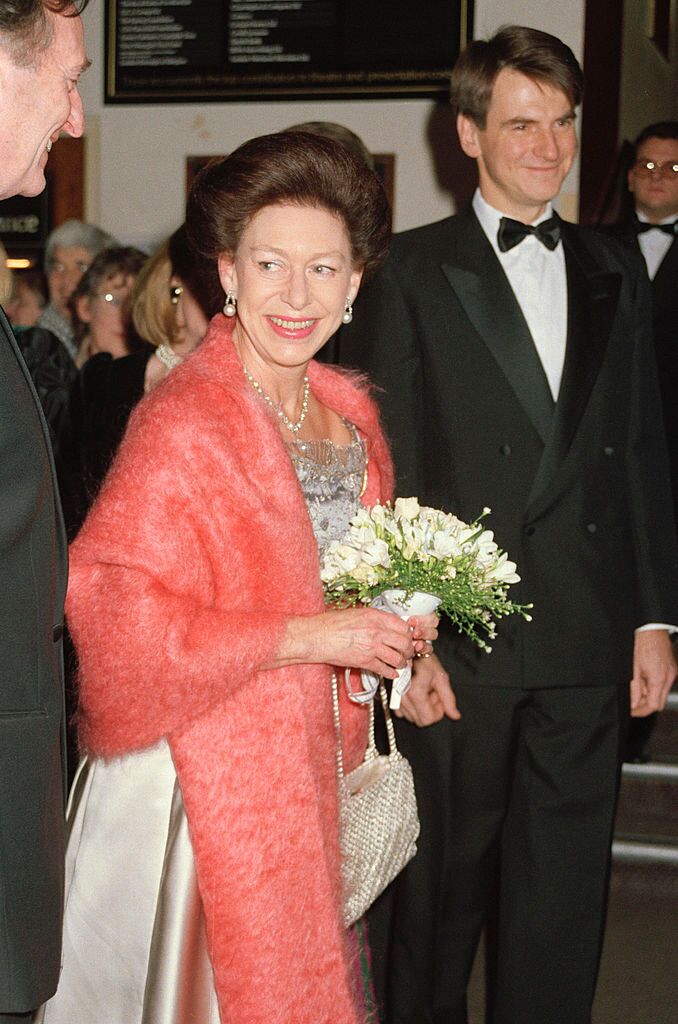 Princess Margaret at Sadler's Wells, 7th January 1991. | Getty Images
The Princess died in 2002 after suffering a stroke, and although she had a bon vivant lifestyle, Glenconner admits that she treasures the simpler times she spent with the late Princess above all others.
"We used to go for walks and to the beach, or we would garden. She used to lay my fires because I wasn't a Girl Guide!" She shared, adding that what she considers her most precious moment was when they spent time enjoying life—without their husbands.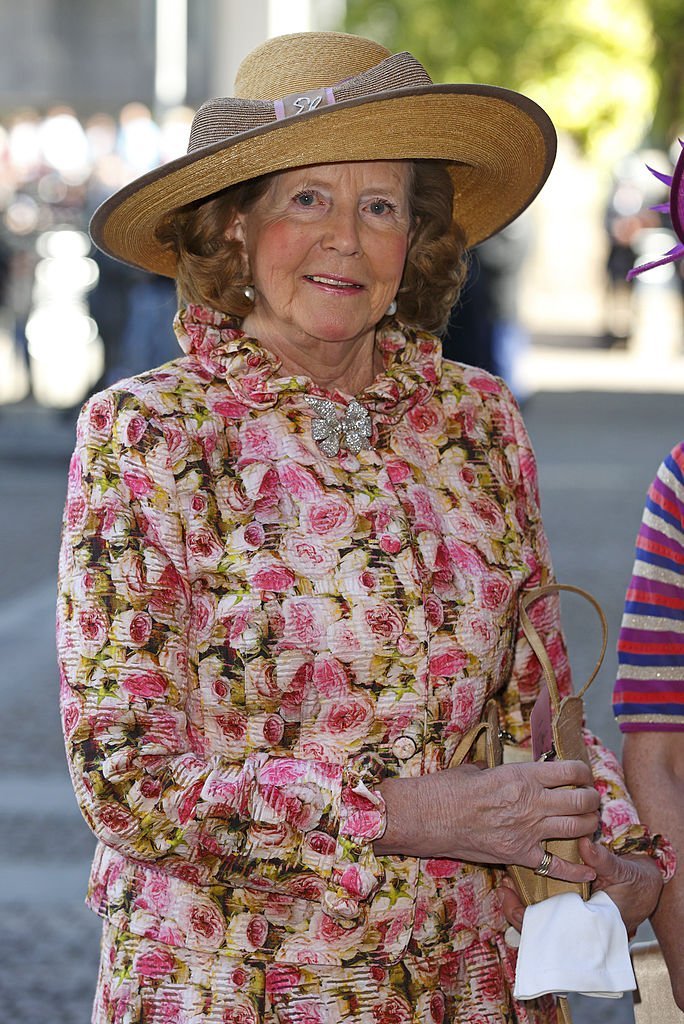 Lady Anne Glenconner (one of Queen Elizabeth II's Maids on Honour at her coronation in 1953) in London, England | Photo: Getty Images
Since the launch of the book, it has received stunning reviews and has become a topic of discussion at several talk shows, including The Graham Norton Show.
The 87-year-old who comes from a long line of aides revealed details of her marriage to Colin Tennant in the bestselling memoir. Of note was her description of what happened on her wedding night. The lady in waiting was reportedly taken through Paris for what was termed a "surprise."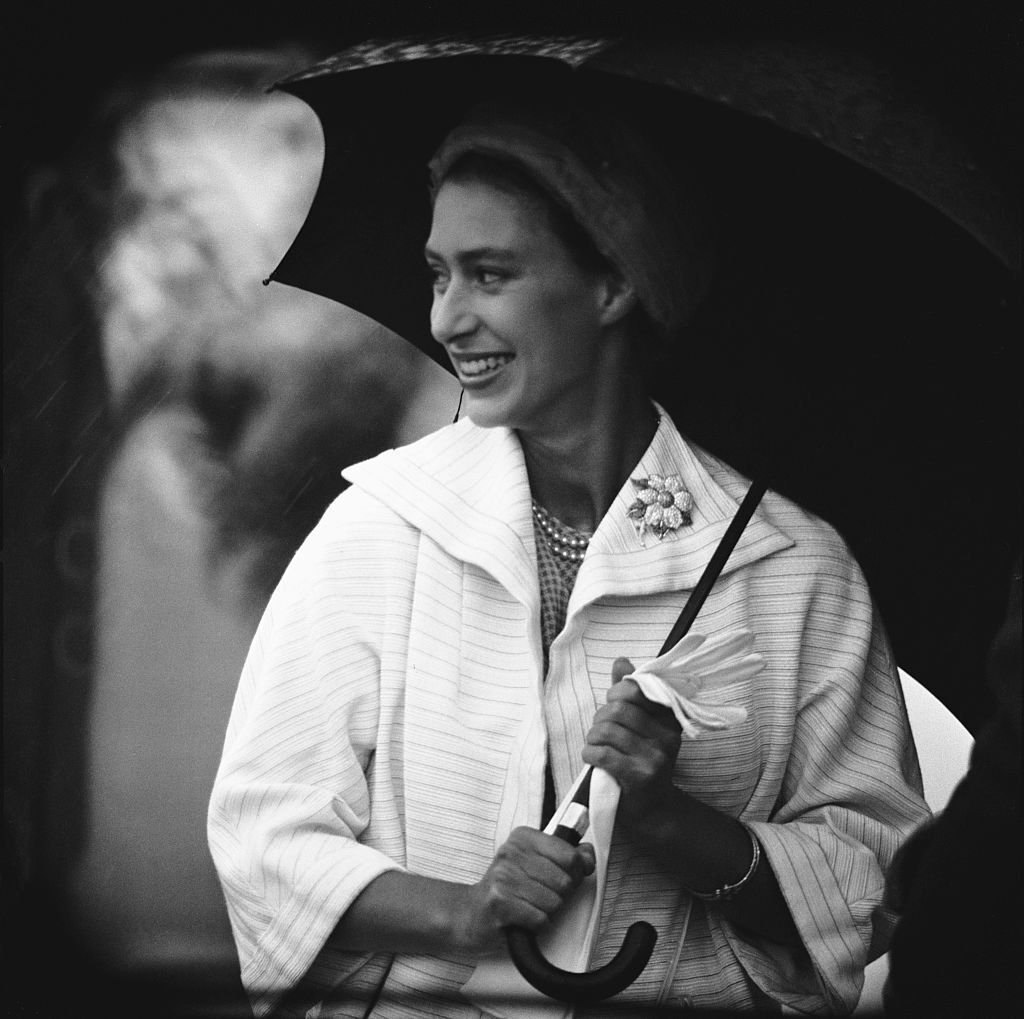 Princess Margaret, Countess of Snowdon (1930 - 2002) arrives in England after her tour of Canada | Getty Images
However, contrary to what she expected, the surprise was not a fancy dinner at the Ritz but an unexpected meeting at a seedy brothel where she was allegedly forced to watch a couple having sexual intercourse.
Aside from the hilarious anecdotes, the book contains, it also sheds light on the workings of the royal family in the second half of the 20th century.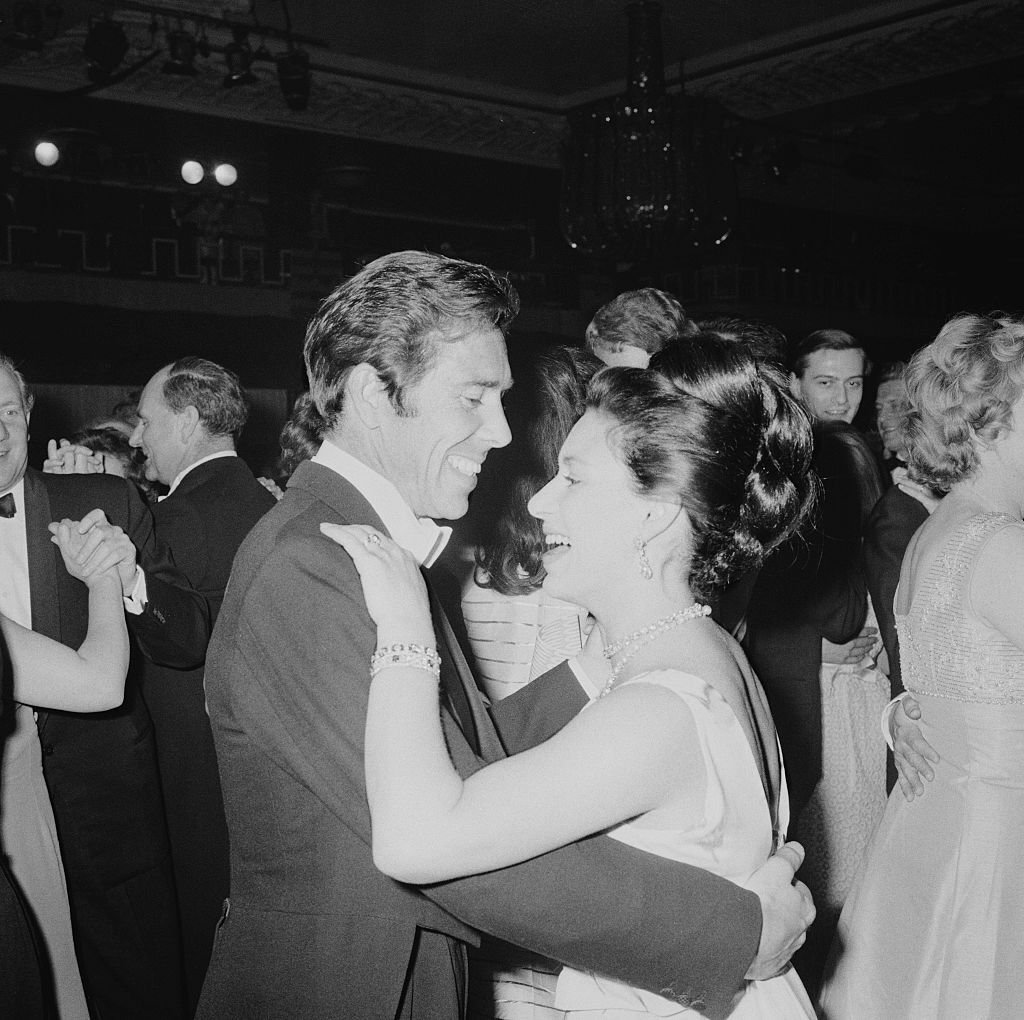 Princess Margaret Countess of Snowdon (1930 - 2002) dancing with her husband Antony Armstrong-Jones - 1st Earl of Snowdon at the Canadian Women's Club Centenary Ball at Grosvenor House, London | Getty Images
Earlier in 2019, the former lady-in-waiting revealed what prompted her to pen the memoir. "I was so fed up with people writing such horrible things about her [Princess Margaret,]" she admitted on The Graham Norton show.
She also added that writing the journal gave her the opportunity to relive some of her best memories with the late monarch whom she considered her best friend.
Please fill in your e-mail so we can share with you our top stories!