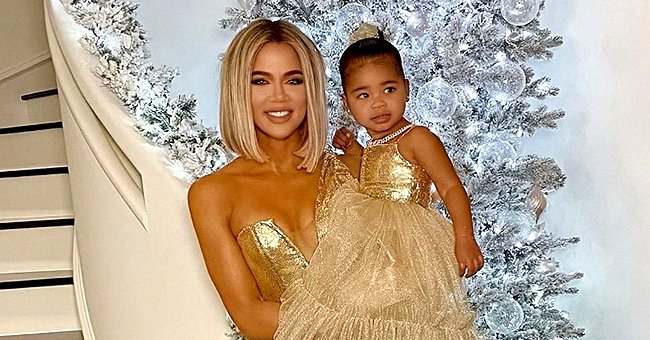 Instagram/khloekardashian
Khloé Kardashian from KUWTK Chats with Sister Kourtney about Her past Experience with Breastfeeding
Khloé Kardashian opened up about her difficulty nursing True and how switching to formula made her feel like she "failed" during a new discussion with her sister Kourtney about breastfeeding.
In a new segment for Kourtney Kardashian's lifestyle brand Poosh, Khloé shared how stress influenced her ability to nurse True as they spoke about the experiences new moms have with breastfeeding.
Feeling pain while nursing wasn't Khloé's problem, as she said that a combination of factors led to her struggles feeding True and elaborated:
"I was under a lot of stress, there was a lot going on in my life at the time that I think played a part in why I wasn't producing as easily. It was just a lot."
In Cleveland at the time, Khloé felt alone since she didn't have any family around as she tried figuring out what to do about the situation.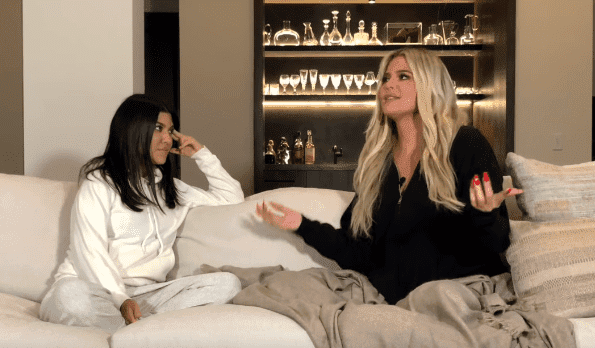 Khloe and Kourtney Kardashian discuss breastfeeding experiences in a segment for Poosh on March 4, 2020. | Source: YouTube/Poosh.
Stories shared by others and talking to her doctor convinced Khloé to switch to giving True formula; however, it didn't prepare her for the feeling that followed, as she said:
"I felt so … like I failed. I felt so bad about myself. Once I stopped, the amount of pressure that lifted off my shoulders and I could enjoy my daughter."
And enjoying her time with True after solving the milk problem Khloé did for sure. After True turned six months old, a source told E! News that the 35-year-old is "loving" every minute of motherhood.
Playing with True and dressing her up in new clothes, singing her songs, and spending as much time with her as possible, the source said that Khloé was "completely enraptured" by her daughter.
For Khloé, the best part of being a mom is how it inspires her, as she called it "complete bliss no matter what."
When a situation presents that makes her wonder how she's going to get through the day, all Khloé needs to do is see True, and it makes her feel like she "can do anything."
The pair even start their mornings together on a high note, as Khloé Kardashian recently shared her and True's new morning routine.
In an adorable video, Khloé shared how and she 1-year-old True start their day as "dance partners" to the beat of the Justin Timberlake hit song "Can't Stop the Feeling."
Please fill in your e-mail so we can share with you our top stories!