Jennifer Lopez Gets Her SKIMS on & Goes Makeup-Free While Modeling Kim Kardashian's Loungewear Collection
Jennifer Lopez showed support to her "very close" friend Kim Kardashian by cozying up in one of SKIMS's new outfits while going makeup-free for quality "girlie" time. 
Kim Kardashian posted a series of clips on her Instagram Stories wherein she showed off various shapewear products, among others the beauty mogul's Cozy Collection, which Jennifer Lopez helped model in a beautiful shot.
The collection is not yet available, but those wanting to grab their favorite items early can join the waitlist to be notified as soon as it hits the online shelves.
JENNIFER GETS COZY
With Jennifer's hair tied up and her face bare of any makeup, a smile peeked out behind her manicured hand dressed in a white cozy knit tank top and robe which had slightly slipped had off her shoulder.
I am in love with Jennifer Lopez and a huge fan.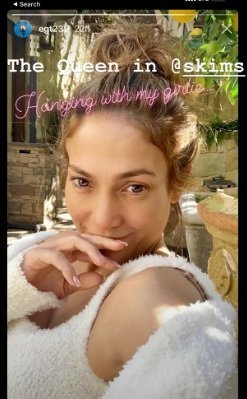 Explaining the reason for her smile, Jennifer wrote over the image taken outdoors, "Hanging with my girlie." 
The pair, who have been friends for over fifteen years, according to Jennifer's fiance Alex Rodriques, share a "very close" friendship, and they loved working together on the marketing campaign for Portal from Facebook.
KIM AND JENNIFER'S FRIENDSHIP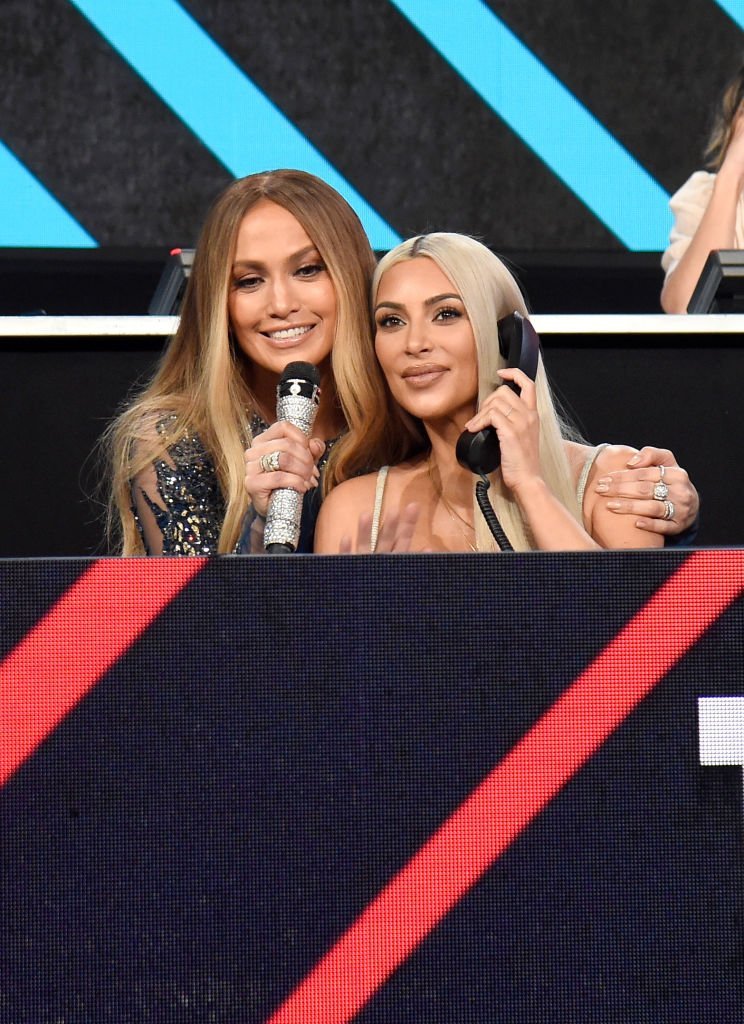 Alex told PEOPLE that they've all known each other "for a long time" and said that Jennifer became almost like a mentor to Kim,  but that role is more balanced between them now, as Alex added:
"They mentor each other and have this really beautiful relationship that goes back over a decade and a half, it's nice to do anything with Kim."
The two families love just to hang out together and have the occasional karaoke night, make the most of Taco Tuesdays, and spend holidays together.
JENNIFER IS KIM'S IDOL
During an evening when Jennifer joined Kim at her house for movie night, the beauty mogul said that the 50-year-old Latin star is her "inspiration for everything."
Crediting Jennifer, for her obsession with glam, Kim happily shared that "dreams do come true." Kris Jenner also attended movie night, and the 63-year-old moniker gushed over Jennifer as well, as she said  in a video clip:
"I am in love with Jennifer Lopez and a huge fan. And tonight I get to watch her new movie with her!"
LOTS OF LOVE TO GO AROUND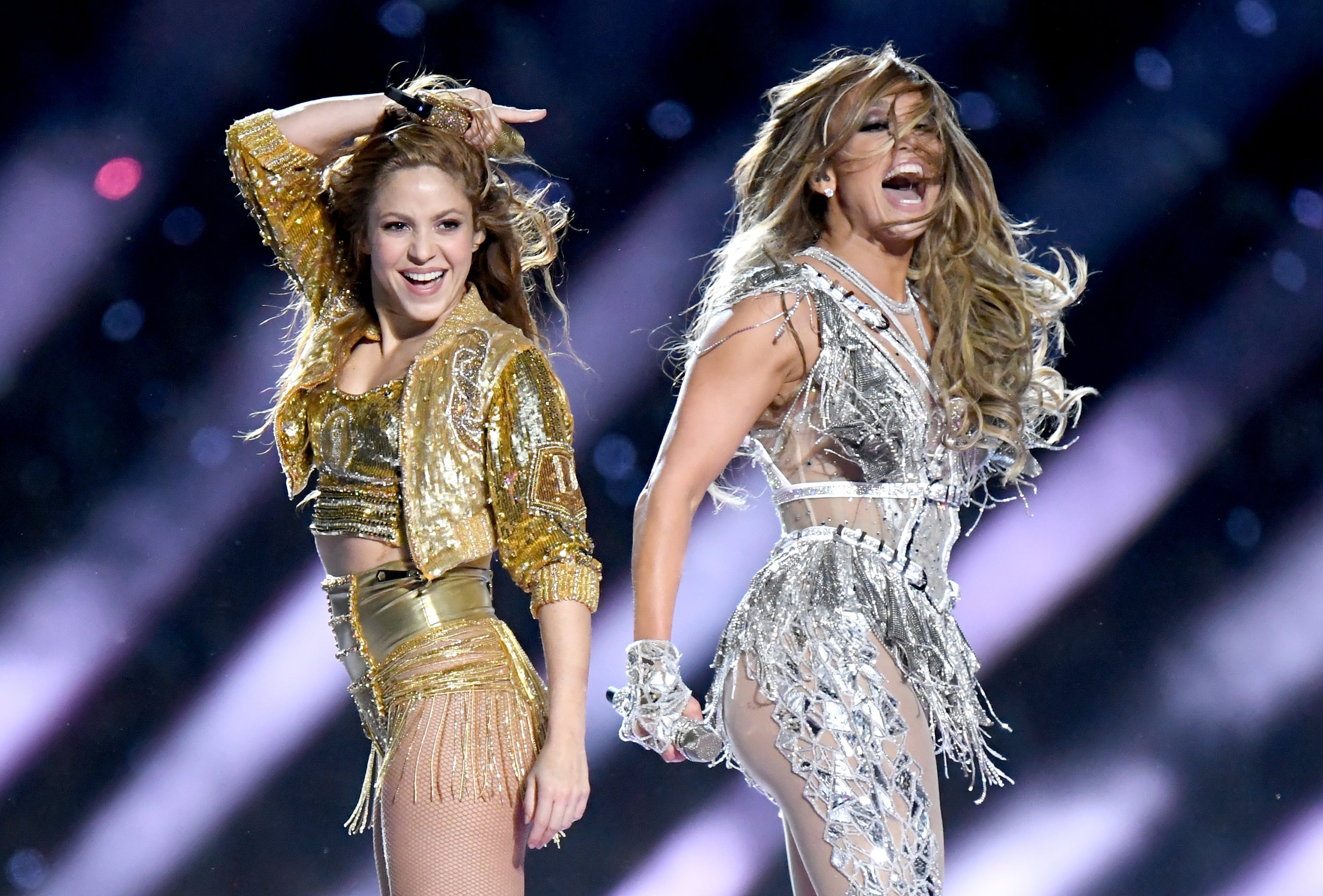 Kris referred to Jennifer Lopez's film "Second Act," and the Latin star recently finished her latest film "Hustlers" as a part of a busy couple of months, seeing that she headlined at the Super Bowl halftime show as well.
Due to the demands of filming, Jennifer and Alex postponed their initial wedding date. So now that "Hustlers" and the Super Bowl performance is over, the 50-year-old is ready to turn her attention to wedding planning.