Erica Dixon from LHHATL Celebrates Twins Embrii & Eryss Turning 10 Months by Sharing Pics of Them in Matching Outfits
Television personality Erica Dixon is a proud mother of twin daughters, Eryss and Embrii, and she shared cute snaps and a video of the girls as they marked their 10-month birthday. 
Erica Dixon's twin daughters continue to turn heads on Instagram with their cuteness, and the television personality gave her followers more doses of these in her recent post. 
Eryss and Embrii have an Instagram account managed by Erica, and it was through that that the latter shared two pictures of her babies and a video of them.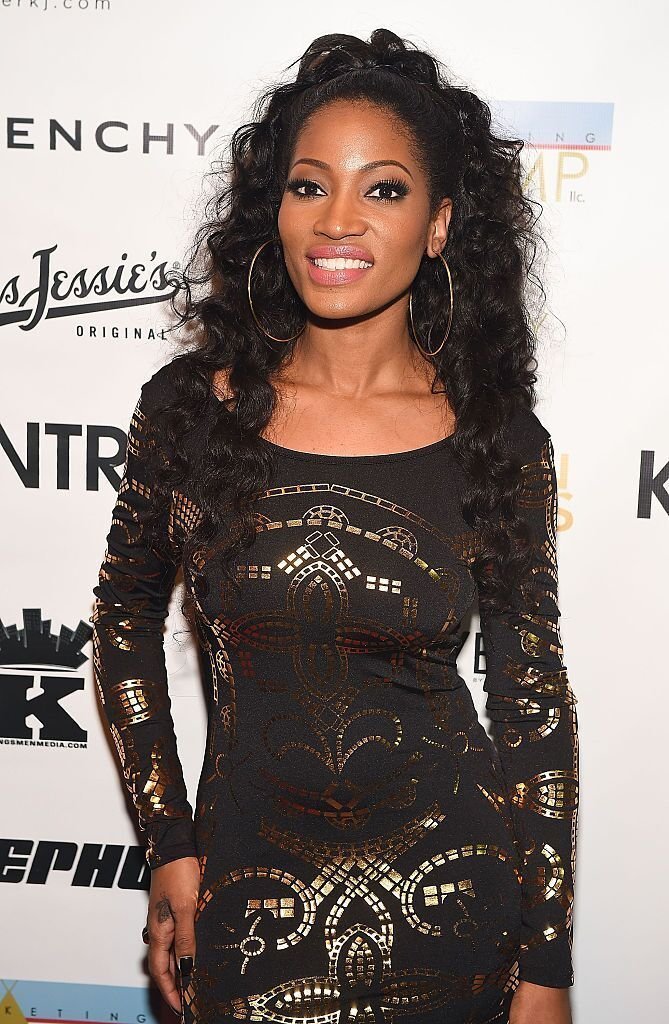 The first picture showed Eryss and Embrii, full of smiles as they stared at the camera, wearing pink baby pajamas and red socks, while the girls were busy playing in the second photo. 
The video showed as Erica did her best to get the girls' attention, and also to say, "mama," but they didn't pay her any attention, even when she sang to them. Erica captioned the post thus:
"This is 10 months."
Erica enjoys posting pictures of her twin daughters, and each post leaves her fans drooling. One of the "Love and Hip Hop: Atlanta" star's posts last month got her fans laughing hard after her girls mocked her. 
Erica shared a video of her and the girls as she tried her best to teach them how to say the word, "Mama." For the lesson, Eryss and Embrii sat down on their mom's lap, as she held them in her arms.
The mother of three further told her fans to expect her at 100% when her twins get to six months.
While Erica was trying to get them to call out the word, Eryss, not paying attention, tried to take Embrii's toy, but was stopped by her mom, who said, "No, it's not yours, Aht."
Eryss, in response to her mother, mocked her by blurting out, "Aht," continuously. Erica captioned her video, which garnered a lot of likes and reactions, thus:
"We're still working on it…follow my babies @twinzonli."
After giving birth to her twin daughters, Erica immediately returned her body to an hourglass shape, much to the surprise and praise of many of her fans. 
She shared a picture of her post-delivery body on her Instagram, and in the caption, she explained that she was previously self-conscious about wearing fitted clothes again, but was now loving the results of her waist training and efforts at the gym. 
The mother of three further told her fans to expect her at 100% when her twins get to six months. With the way she looks now, it can be said that she kept her words too. 
Dixon and rapper, Lil Scrappy, were formerly dating, and share a daughter, Emani Richardson, together. However, the identity of the twins' father is yet to be disclosed.