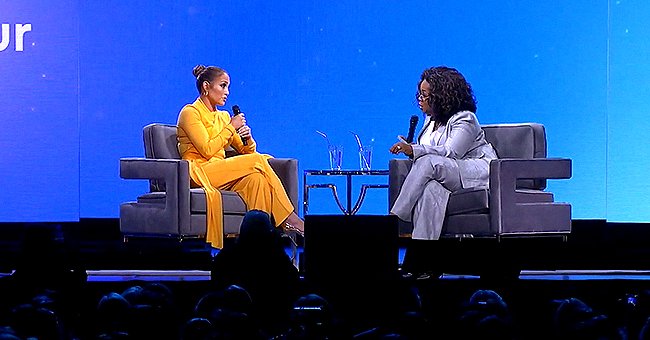 YouTube/WW formerly Weight Watchers
Jennifer Lopez Jokes about Turning 50 during '2020 Vision' Tour Interview with Oprah Winfrey
Jennifer Lopez appeared as Oprah's guest star on her 2020 Vision Tour recently and shared that her life is "just beginning" after she turned 50, feeling at her "most comfortable" age yet.
When Oprah stopped over in Los Angeles last weekend as a part of her 2020 Vision tour, she spoke to Latin star Jennifer Lopez about aging and her self image.
The 50-year-old singer grew up putting the needs of others first, but as she got older, Jennifer realized that she had to take care of herself before she could take care of others.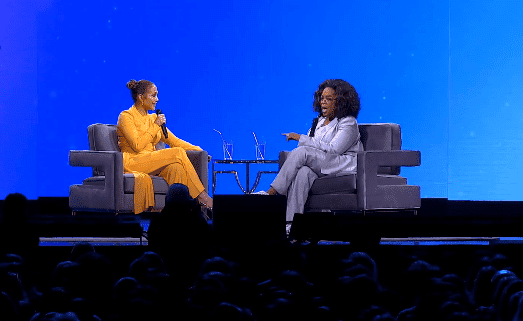 Jennifer Lopez and Oprah Winfrey discuss aging and self image on her 2020 Vision Tour on February 28, 2020. | Source: YouTube/WW formerly Weight Watchers
When worrying about the opinions of others fades into the background, and one starts following their joy, that is when Jennifer said that "nothing can stop you."
Having reached that point, Jennifer took everything that happened over the last year and realized that she didn't need outside validation to the question of whether she is "good enough," and said:
"All the things I went through, in the best and in the toughest ways that you go, 'I don't need this award to tell me I'm enough."
When it comes to Jennifer's personal mantra, one of her favorites to tell her children is that "your thoughts create your life," so positive thoughts are essential.
Looking back at her life, it turned out differently since Jennifer thought she would be "done" by the age of 50, having married and raising children. But now, the actress realizes her life had only begun, as she added:
"Now that I'm here, I realize it's so far from over like we said, you're just at half time and there's so much left to do."
Jennifer turned 50 on July 24 last year, and during her "It's My Party" tour, Jennifer shared that people thought she was "crazy" for wanting to announce her age to the world with excitement.
The Latin star felt in "important as a woman" to highlight her age and said that she wants to bring the message across that you can't write a woman off at a particular stage in her life.
At this stage of Jennifer's life, she defies age with her flawless beauty and her number one tip she can't stress enough, is to get enough sleep.
But Jennifer thinks beauty comes from within as well and said that a person that has their body, mind, and spirit synched would "radiate beauty" all the joy and love they feel.
Love is next on Jennifer Lopez's agenda, as she and Alex Rodriques postponed their wedding due to the busy demands of her work over the last year.
But with her movie "Hustlers" now released and having recently performed during the halftime show at the Super Bowl alongside Shakira, wedding plans are now reportedly her top priority.
Please fill in your e-mail so we can share with you our top stories!