Kandi Burruss' Husband Todd Tucker Accused of Reportedly Spending His Wife's Money after Shirtless Vacation Pics
Fans of RHOA have showed their disapproval of Kandi Burruss's hubby, Todd Tucker, whom they lashed out on for reportedly going on a vacation at the expenses of his wife.
Todd Tucker recently shared some photos of himself and his wife, Kandi Burruss, living it out during a fun-filled vacation.
The photos which he posted on Instagram had Tucker showing off his toned abs and gorgeous wife while they lounged at a pool.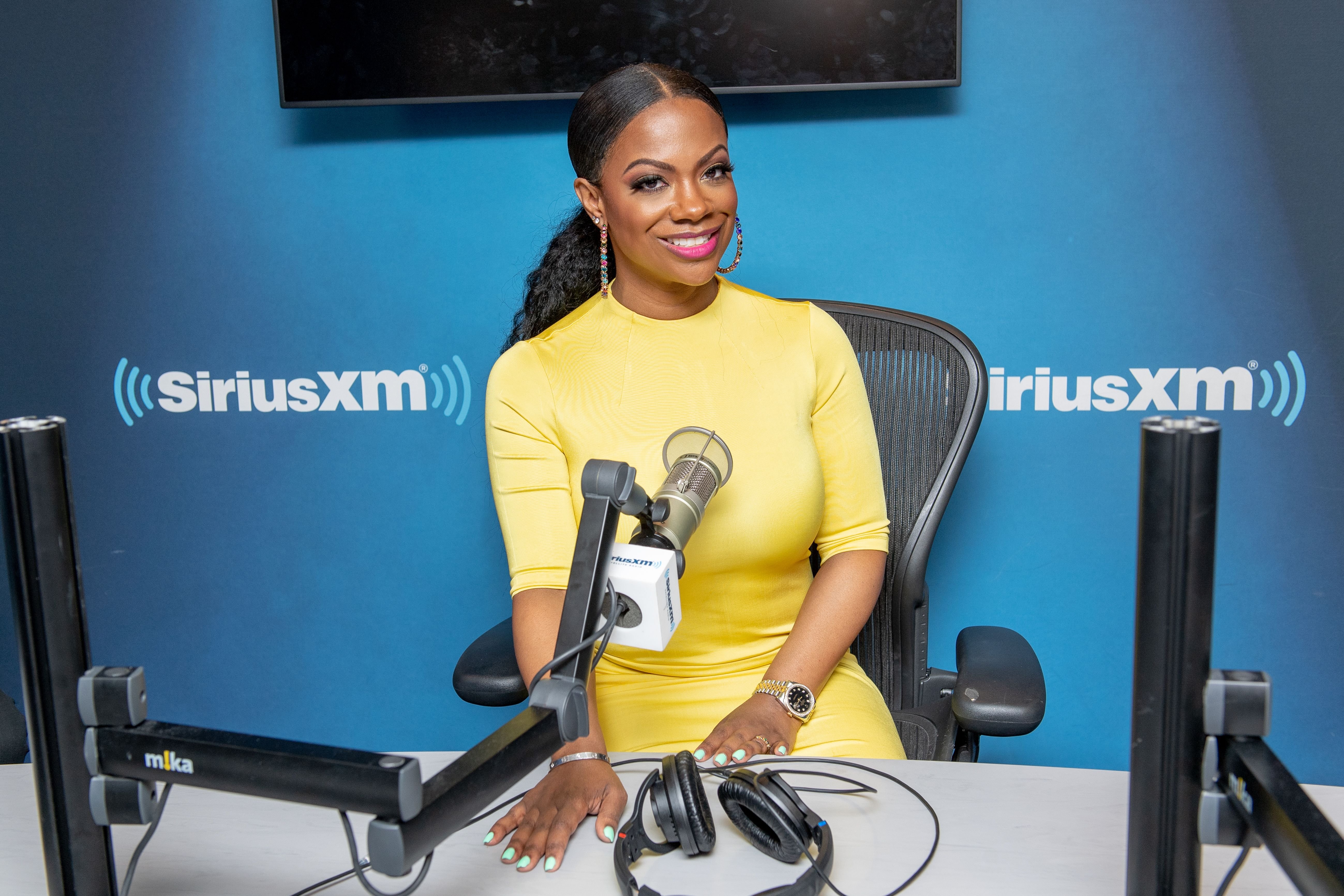 FANS REACTION 
However, fans were not impressed as they had a different opinion about the getaway. Some fans thought he was living in Burruss's shadow, and others felt he was spending her money. A fan wrote:
"I don't ever want to be disrespectful, but... What the [expletive] is he doing besides Koating Miss Kandi?"
Another person showed disapproval by insinuating that Tucker was living on his wife's earnings while going on to shame him. The follower penned: "...If you ain't out there hustling like a real man instead of spending your wife's money...all I see is a gigolo."
KANDI'S OPINION
During one of last year's December episode of RHOA, Kandi spoke about her hubby's challenges with her wealth. According to her, Todd usually feels the pressure to work harder and invest more due to her level of wealth.
Burruss's mom, Joyce Jones, had her own opinion about him. 
She also added that "people" question his integrity as they always mention that he is after her money. Burruss once took to Twitter, where she set the record straight by informing fans that her hubby spends the money from their businesses and not her personal wealth.
KANDI SUPPORTS TODD
Once in an interview on Black Love, the Xscape singer revealed that she and her hubby work together, and she encourages him to partner with her.
Before they became a couple, Todd had a well-paying job, but Kandi made it known that she convinced him to join her to co-run her businesses.
BURRUSS'S MOM'S OPINION.
Way before fans started clamping down on Todd Tucker, Burruss's mom, Joyce Jones, had her own opinion about him. 
While the two were dating, Jones frowned upon the relationship as she thought Tucker was after her daughter's money.
After the two got married, Jones became civil with Tucker, but she never completely let go of her inhibitions about him.
A Hollywood Life source once revealed that after Kandi and Todd welcomed their first child together, Todd warmed up, but it didn't take long for the tension to creep in again.