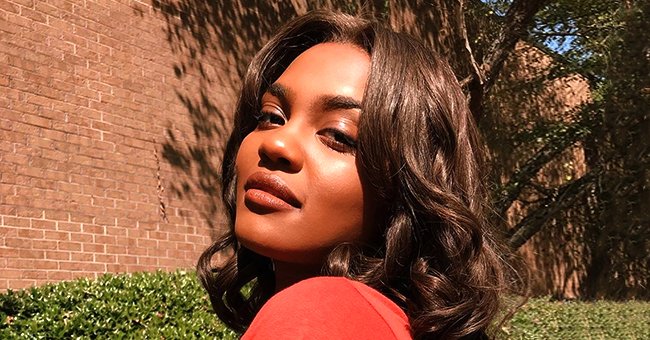 Instagram/chinamcclain
China McClain from 'House of Payne' Celebrates Her Dad's Birthday in Sweet New Post
China McClain shared a heart-melting post in honor of her father, on his birthday. The young actress referred to her dad as her "favorite man on the planet."
China took to serenading her father, Mike McClain, with the sweetest of words,on his birthday. An image featuring Mike's daughter pressing her lips on her dad's cheeks to plant a heartwarming kiss surfaced on China's post.
Mr. McClain looked excited in the photo as he flashed his set of white teeth behind the shutters. The 18-year-old actress and singer adorably wrote on the post,
"Happy Birthday, Daddy, my favorite man on the planet @mikejmcclain I LOVE YOU."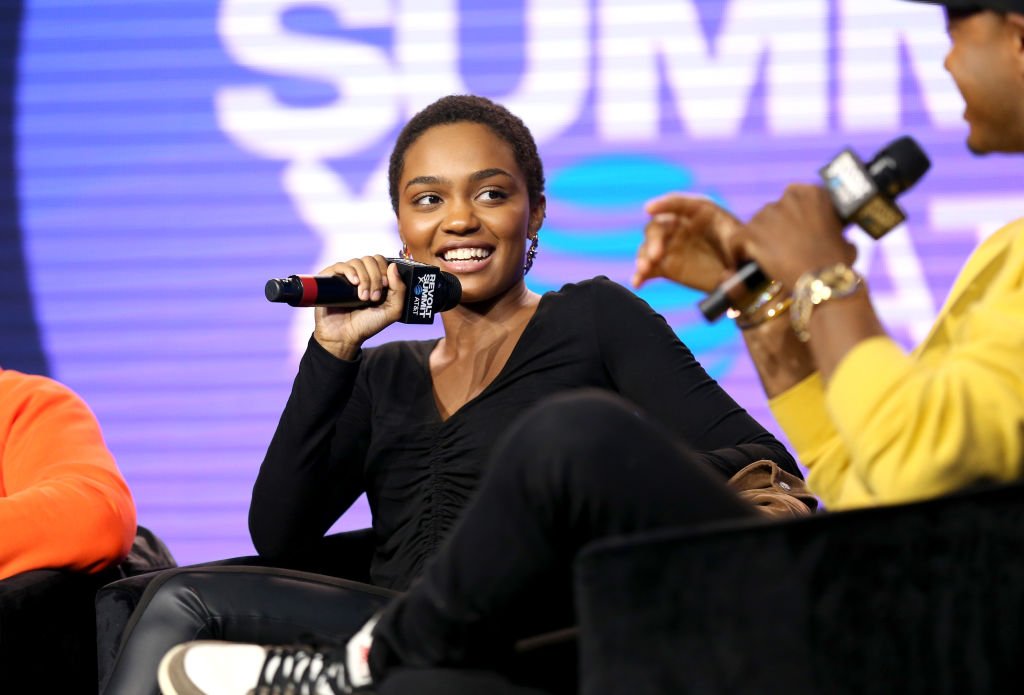 China Anne McClain speaks onstage at the REVOLT X AT&T Host REVOLT Summit In Los Angeles at Magic Box, Oct 27, 2019. | Photo: Getty Images
This gesture garnered several likes and comments as China's fans joined in on the celebration by wishing the celebrant a happy birthday.
The young Hollywood celebrity began her acting career at a tender age, with features in films like "The Gospel," "House of Payne," "Black Lightning," "Ten," "A.N.T Farm," "Descendants," "Daddy's Little Girls," amongst others.
Her heart of gold and an outburst of talent has contributed to her success in the entertainment industry.
It can be said that her background greatly influenced her choice of profession. Born to a music producer father and a singer mother, little Miss McClain was exposed to the act of entertainment from her childhood days.
In an interview with Rolling Stone, the TV personality confessed that her house was a music hub, and this caused her to settle for singing as a first choice, even as a toddler. She stated that:
"There was always music playing in our house, so at the age of 3, I was like 'I want to be a singer'...that's what made me who I am, and that's what gave me the love of music that I have today."
She also revealed that her parents are her idols, although they frowned at her appearing on the big screen as a child star but consequently made up their minds to let her follow her passion.
The McClain family are also close-knit and China loves her parents, whom she speaks of as "blameless." She expressed that both her mom and dad can never do wrong in her eyes.
Apart from her family members, the young star also holds other relationships dear to her heart. After working with her co-star, Cameron Boyce, on a movie, she developed a strong bond with the 20-year-old.
When her pal died, following a seizure that he experienced, China took to the 'gram to express her grief in a touching clip.
Her heart of gold and an outburst of talent has contributed to her success in the entertainment industry. Amidst the rigors of becoming a child star, China has creatively carved a niche for herself in Hollywood.
Please fill in your e-mail so we can share with you our top stories!