Oprah Winfrey and Stedman Graham's 34-Year Romance —12 Quick Facts about the Couple
Oprah Winfrey and Stedman Graham have been with each other through triumph and failure but never chose to tie the knot.
One of the longest and looked up to couples in Hollywood is Oprah Winfrey's and Stedman Graham. For nearly four decades, the couple has been supporting and loving each other. Here's a look at their relationship.
THEY STARTED DATING IN 1986
Winfrey and Stedman reportedly met in 1986, during the Athletes Against Drugs charity event in Chicago, which he started. The talk show host recalled how many people felt towards Stedman:
"They figured if he looked like that, he either had to be a jerk or want something. Lots of people want to ride with you in the limo. But you want someone who'll help you catch the bus."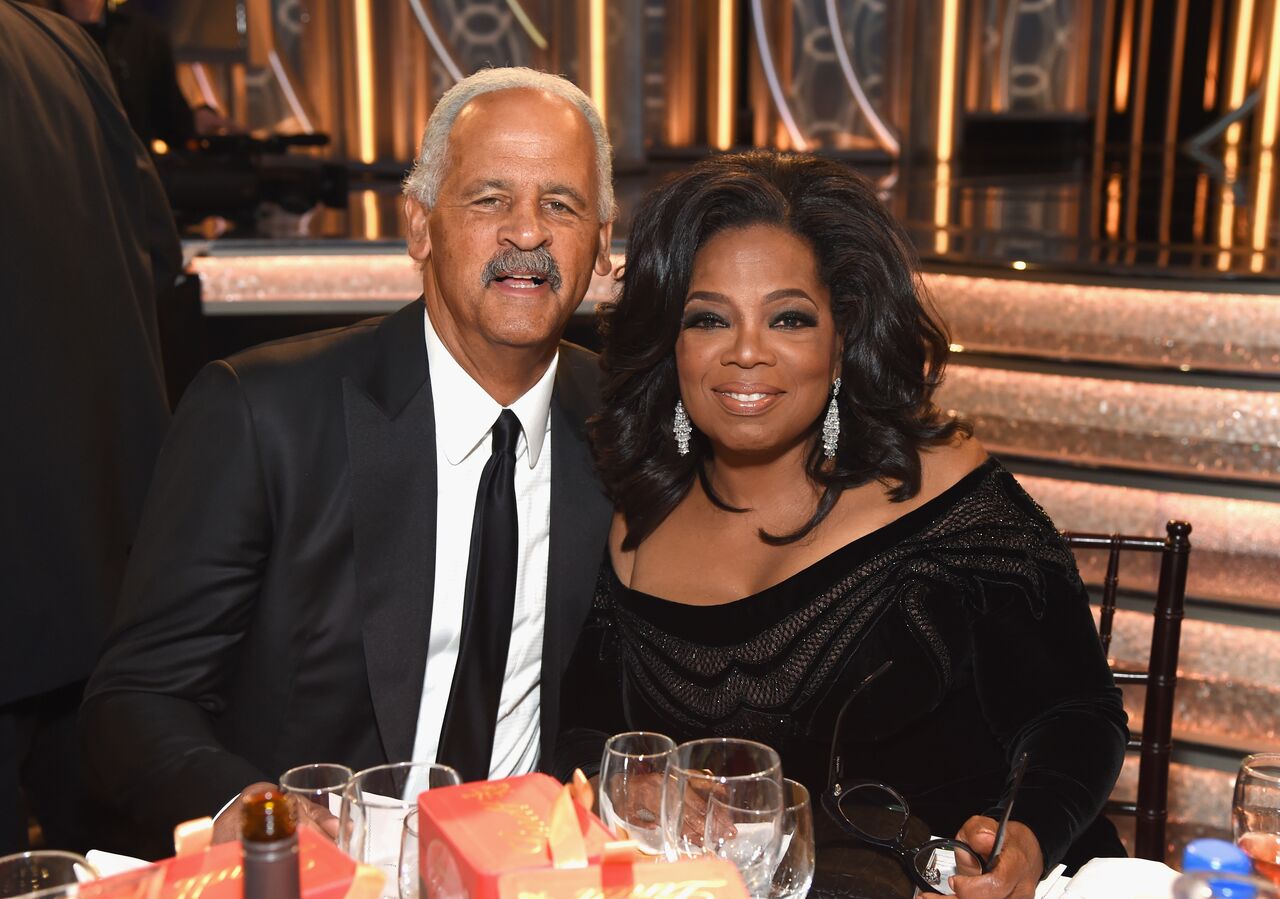 Stedman was then a divorced man with a daughter, Wendy, whom he shared with Glenda Graham in 1974.
CHEATING RUMORS CIRCULATE THE MEDIA
Given that the two were high-profile individuals, rumors surrounded them many times. One of which occurred in 1989, after an article by gossip columnist Ann Gerber accused Stedman of cheating.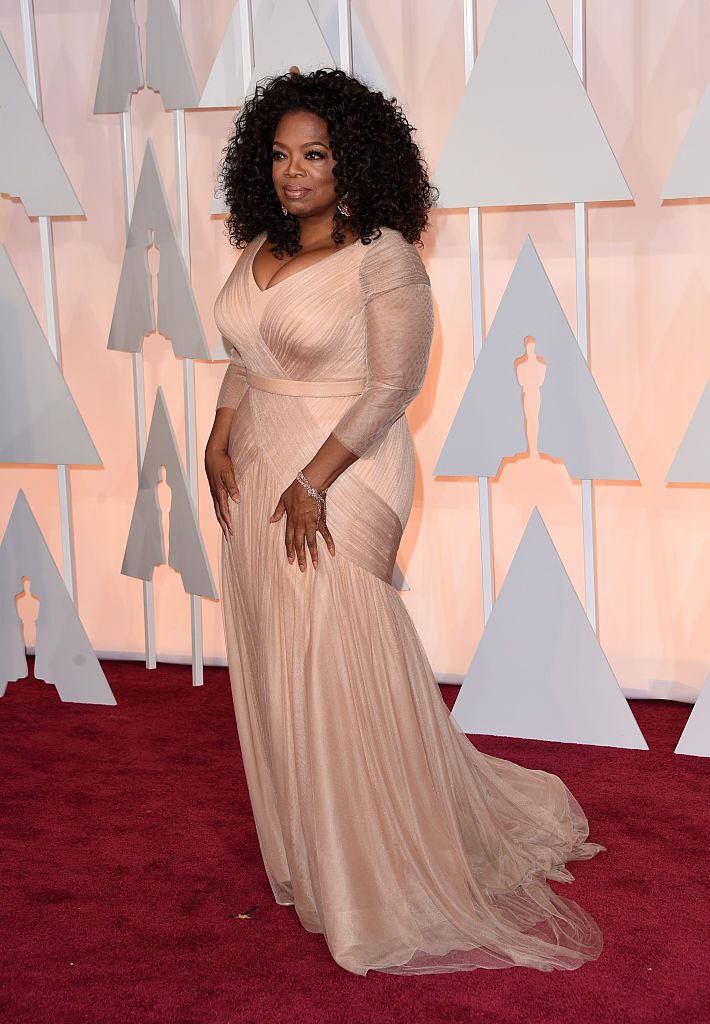 Gerber noted that the former basketball athlete was caught in bed with the philanthropist's hairdresser. However, no proof was found, and the writer said it was probable that she made a mistake.
She also added that her editor, Joe Pixler, was also to blame as he allowed the story to be released after knowing all facts.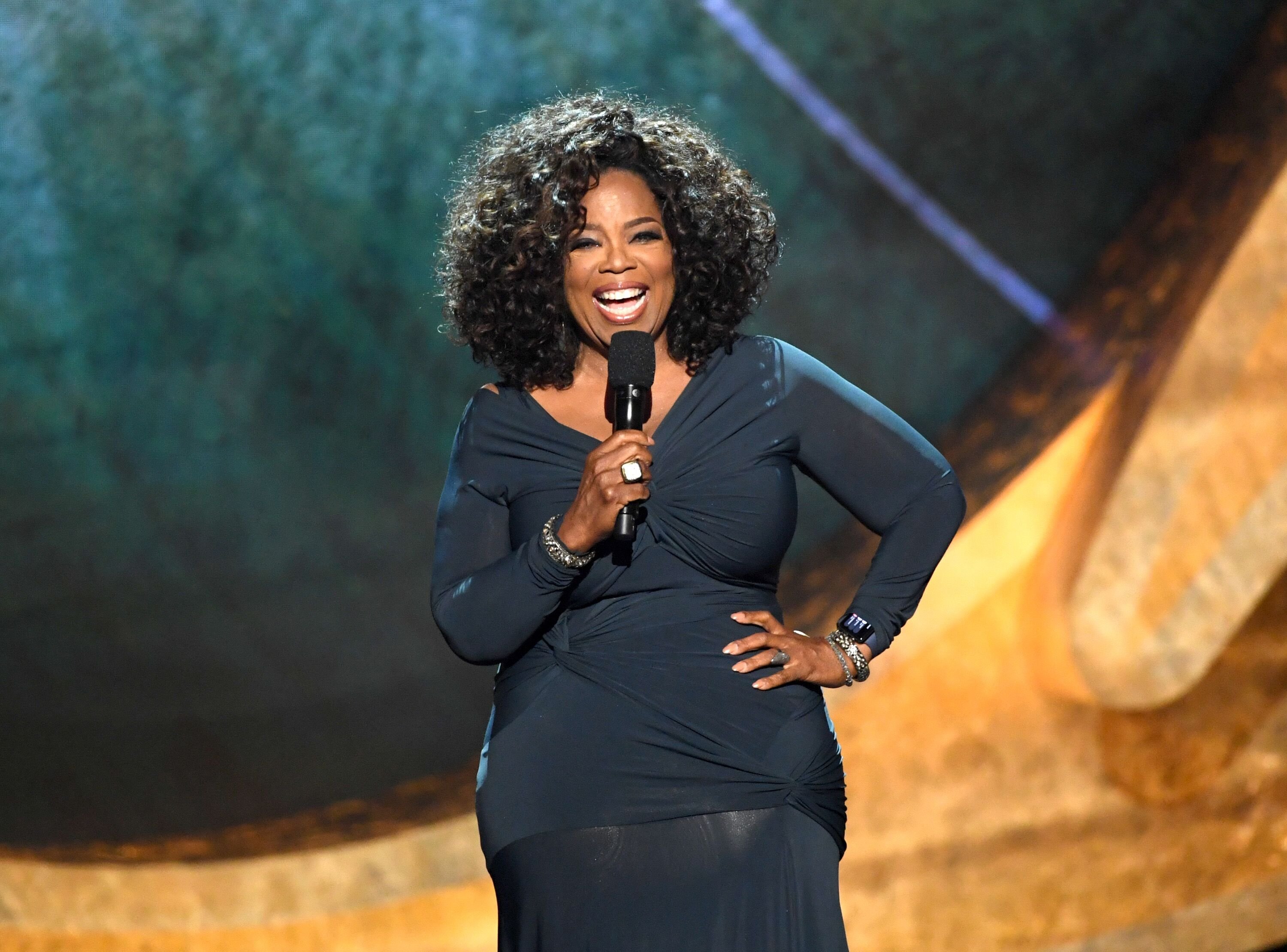 THE COUPLE HINT ON MOVING IN TOGETHER
After five years of dating, Winfrey shared that Stedman kept a toothbrush in her home. He also reportedly lived only a few blocks away from her in Chicago.
GETTING ENGAGED
In 1992, Stedman popped the big question and asked for Winfrey's hand in marriage. It wasn't long until the two made headlines, despite keeping it a secret from the public.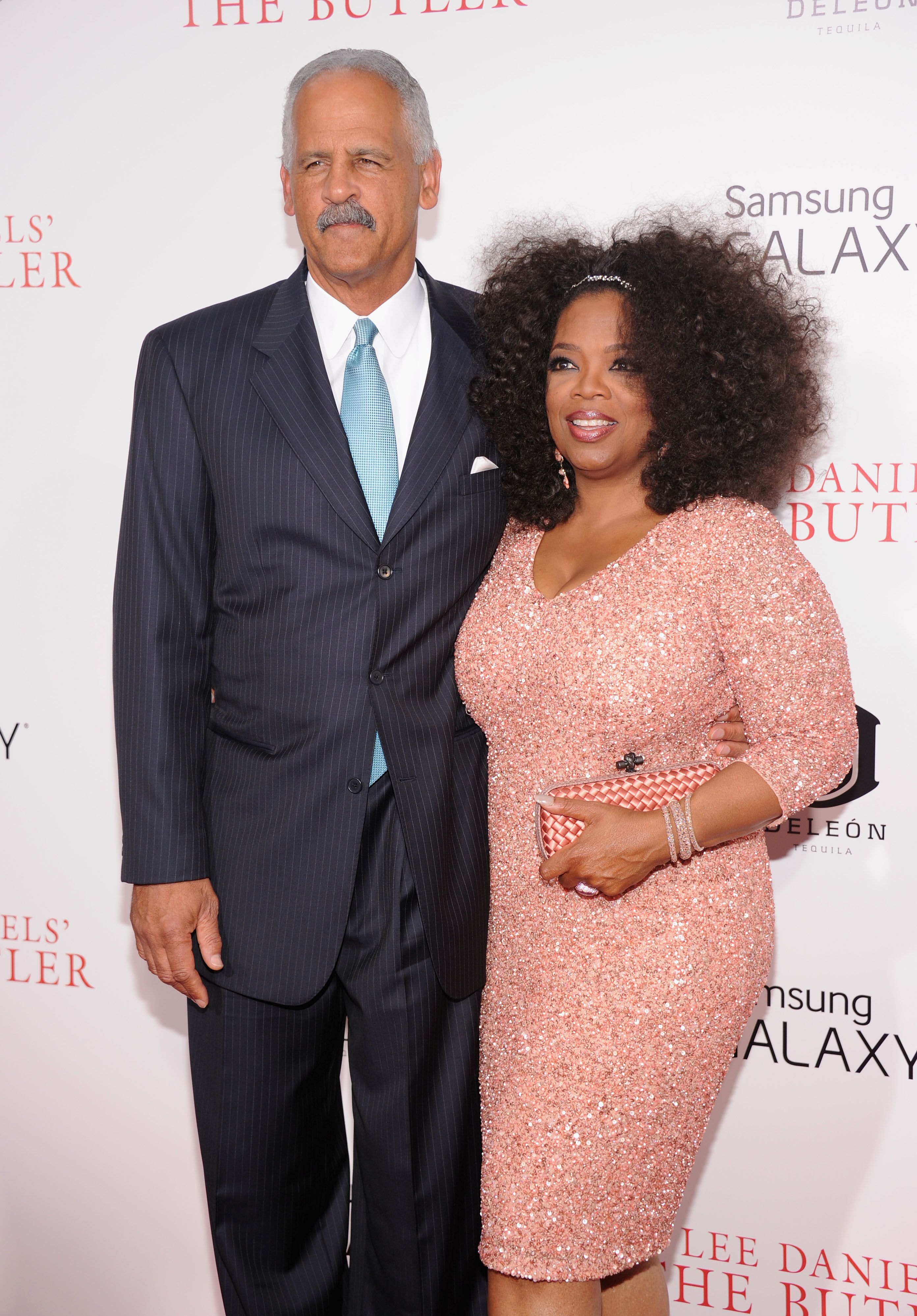 However, the union never happened as Winfrey and Stedman are already happy and satisfied with their relationship status.
THE COUPLE MOVE IN TOGETHER
News broke in 1995 that the power couple moved in together in a 57th-floor condo in Chicago, where they both already lived.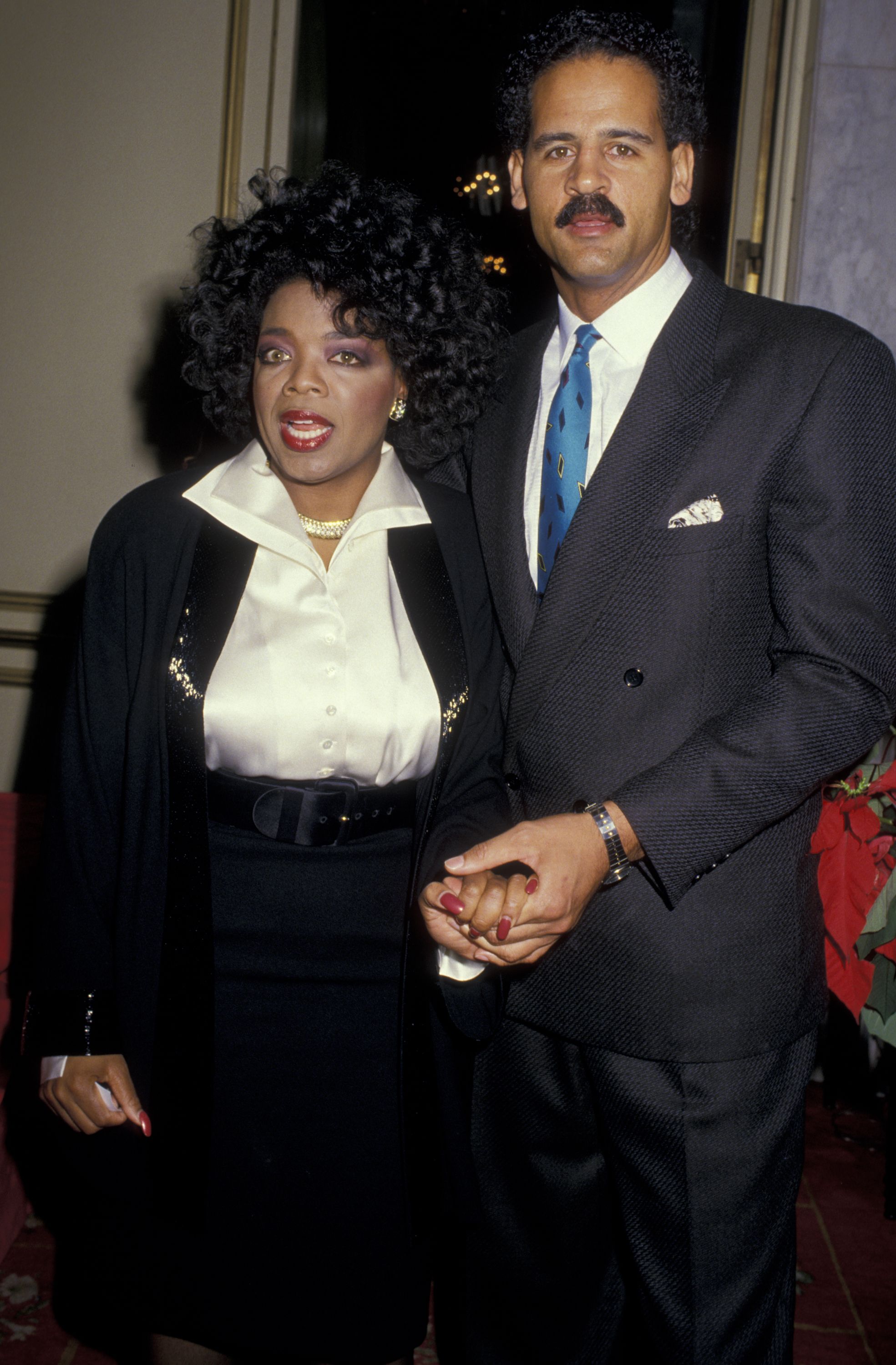 STEDMAN SHEDS LIGHT ON HIS OWN SUCCESS
After years of being known as Winfrey's boyfriend, Stedman decided to step out of her shadow and make his identity individually known. The founder of S. Graham & Associates said:
"People didn't know anything about what I do or what I'm involved in. I'm stepping out. I know there is going to be a backlash at some point."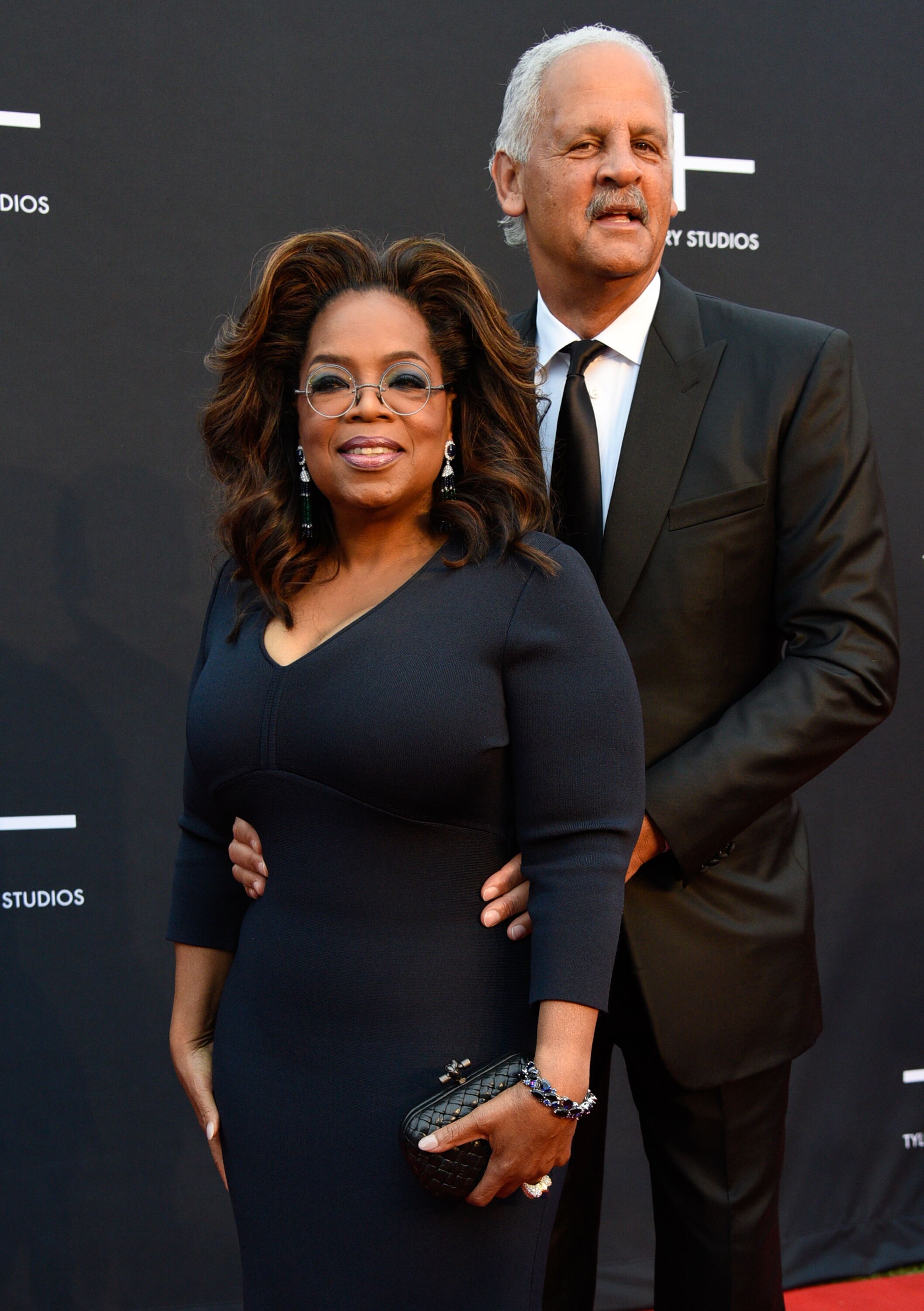 Oprah delivered a persuasive acceptance speech at the 2018 Golden Globes, which her partner proudly listened to from the audience.
OPRAH REVEALS WHY THEY DIDN'T GET MARRIED
After over 20 years as a couple, Oprah revealed that they didn't tie the knot because Stedman's expectations for a wife did not meet her lifestyle. She said:
"If you ever interviewed him, he would tell you that had we married; we would not be together today. Because he's a traditional man, and this is a very untraditional relationship."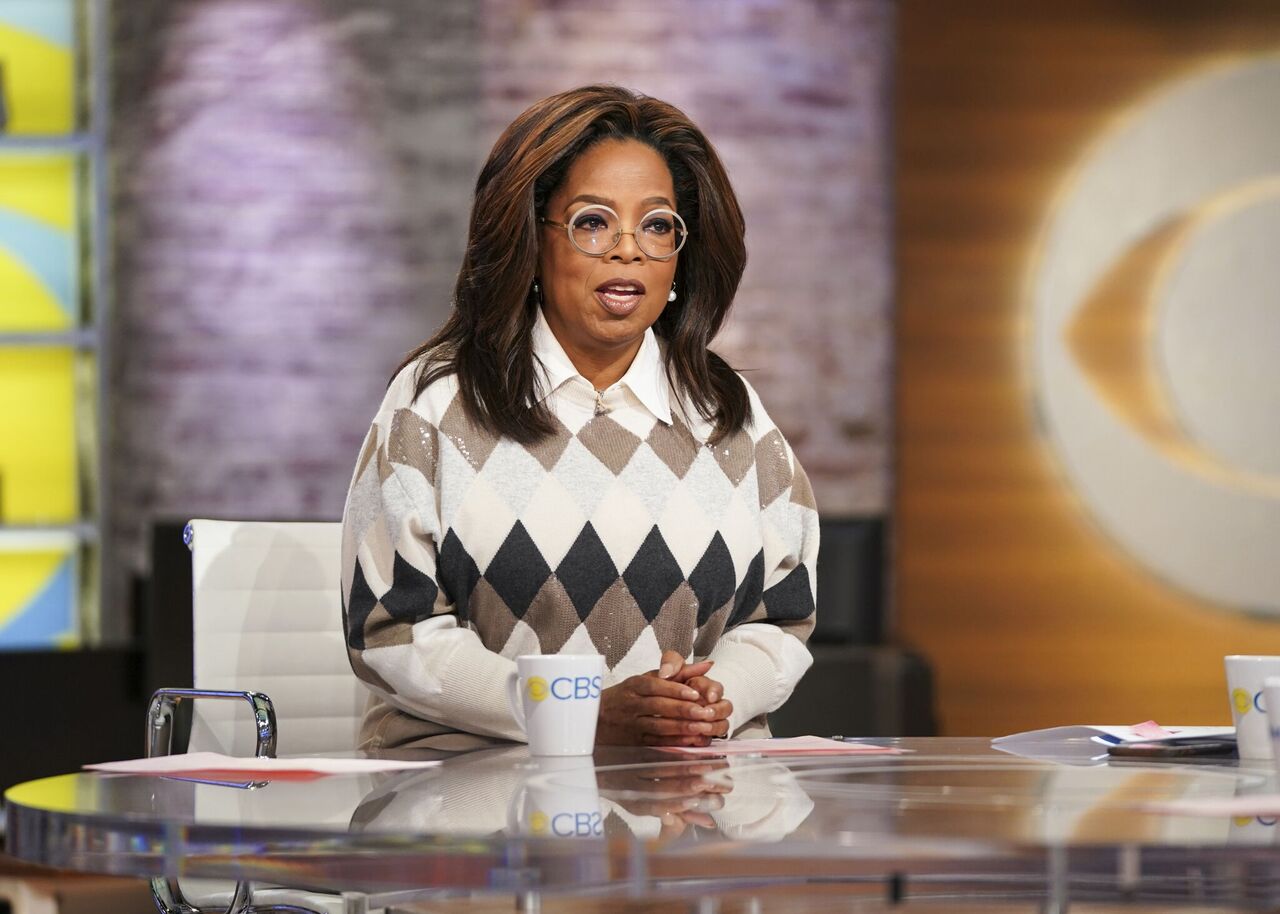 THE COUPLE WELCOME THEIR FIRST GRANDCHILD
In 2015, Stedman and Winfrey became grandparents to the businessman's daughter, Wendy. They welcomed a healthy baby girl, which made headlines.
RUMORS ABOUT A MARRIAGE CIRCULATE THE MEDIA
Rumors that Winfrey and Stedman got married made tabloids in 2017. The host quickly shut down the allegations and denied the story.
6 people who know me well have called today congratulating me or surprised they weren't invited to my wedding.
IT' s NOT TRUE!!

— Oprah Winfrey (@Oprah) September 5, 2016
HER NUMBER ONE FAN
Throughout their relationship, both Winfrey and Stedman have been supportive of each other. In 2018, he showed this support by attending the Golden Globes, where his partner was honored with an award.
Stedman is not a fan of going to red carpet events but makes sure Winfrey feels the love and support from him. He said:
"I want her to succeed and be successful as she possibly can, so I encourage that. That's not always an easy thing to do when you're a man in a relationship with a very powerful woman."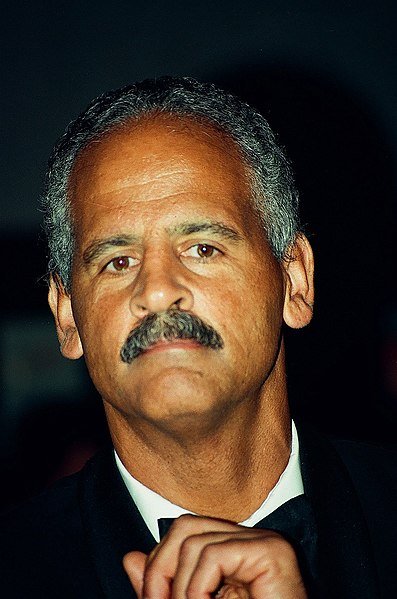 WINFREY SHARED THE PERFECT DATE
When asked about what a typical date night was like for her and Stedman, the host shared the key to her heart and happiness – a home-cooked dinner. She shared:
"I am a really good cook. My favorite date night is to make him black eyed peas and cornbread as a surprise for dinner. And then honey – hush. That's all you need."
A RARE PUBLIC APPEARANCE
Oprah delivered a persuasive acceptance speech at the 2018 Golden Globes, which her partner proudly listened to from the audience.
When asked about why they are barely seen out together, Winfrey noted that a chance to be photographed is a chance to create another story.