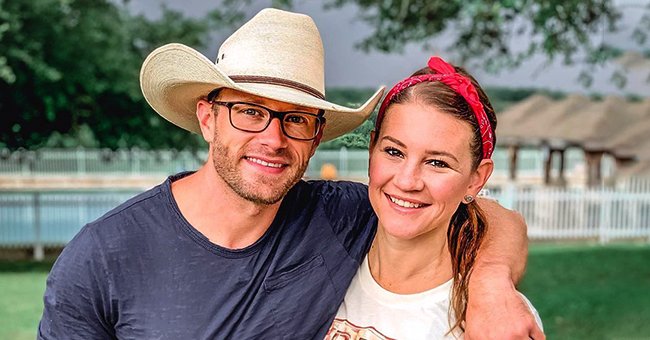 instagram.com/adambuzz
Adam & Danielle Busby of 'Outdaughtered' Fame Enjoy Family Dinner with Their 6 Kids in Cute Recent Photo
The Busby's shared an amazing image of themselves as they enjoyed dinner and goof around to take a heartwarming picture for the gram.
Parenting is quite a tedious task. Knowing that the future of the children are in one's hands can make it all the more challenging.
While many may be scared and wary of it, the Busby's of "OutDaughtered" are doing a pretty fantastic job raising six children, five of whom are quintuplets and are all under the age of 5 years.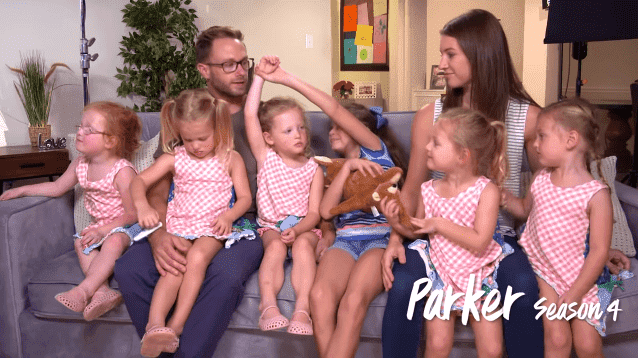 The Busby family during an episode of "OutDaughtered" | Source: YouTube/TLC UK
One thing fans love about the Busby's is that irrespective of how chaotic it gets in their household, they manage to find time to hang out and just be a regular goofy, fun-loving family on and off the cameras.
In a recent post on the family's official Instagram account, a picture featuring all eight members of the household sufficed, and they all looked great, smiling and grinning at the camera.
The photo, which was a selfie of the family, was captioned with the following words:
"Family Dinner night....before life gets all cray cray again #itsabuzzworld #familydatenight #outdaughtered."
From the picture, it can be seen that everyone was geared and ready to take the picture as they were all looking at the camera, and some of the quintuplets climbed the table and chairs to get a better angle.
The Busby's always enjoy sharing pictures and moments of their family with their followers and are not shy to take the goofiest of pictures as long as everyone is on board with it.
Her former career in coordinating has been useful in running the family.
The comments section was set ablaze with heart-shaped emojis. Many of those who commented made use of these emojis to express how they feel, and it was all love.
Some people commented, praising the family for keeping things close-knit and tight as it was challenging to do that in such a chaotic world. Someone said:
"Lovely Family."
The Busby family is quite a large one with father and mother ⁠— Adam and Danielle ⁠— being parents to six amazing girls, their first daughter Blake and the quintuplets ⁠— Ava, Olivia, Hazel, Riley, and Parker.
One would think and only imagine what a day is like in this house, but the mother of the house, Danielle expressed that in as much as it has been chaotic, her former career in coordinating has been useful in running the family.
On how they manage their finances, they stated that it is helpful to draw up a budget and follow it seriously while combining Adam's income, Danielle's income, and the money from the show, which averages about 25,000 dollars per episode.
In all, it is amazing having a sneak peek into the life of the large family made up of mostly girls. It must be wonderful yet draining for the parents, but Adam and Danielle are doing their best.
Please fill in your e-mail so we can share with you our top stories!