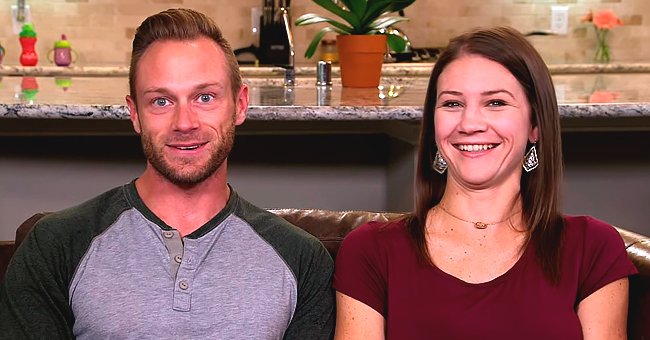 Youtube.com/TLC
Adam Busby from 'Outdaughtered' Poses with His 6 Girls Dressed in Matching Dresses in Stunning Photo
Adam Busby and his famous girls stole the hearts of fans in an enchanting photo, and the girls flaunted their cuteness in elegant matching outfits.
Reality star, Adam Busby, is a sweet girl dad, and he can't help showing off his girls with a swell of pride.
In a new photo session, the family looked endearing as the girls showed off their beauty in lovely dresses while their proud dad lovingly hovered.
The photo which was posted on Instagram displayed an excellent image of the Busby Quints and their older sister, Blayke Louise, rocking matching dresses and flashing heartstopping smiles for the camera.
In his caption, Adam had a thoughtful message for dads who seem disappointed about not having male children. He wrote:
"Every dad needs to have a little girl. There is nothing greater than the way a daughter looks at her daddy. I hit jackpot."
The girls sure helped their lovely dad pass across his message as they looked charming in their matching Caribbean-styled white dresses.
Along with their older sister, the Quintuplets wore matching brown shoes while their hairs were adorned with green and yellow bows. Blayke's bow was, however, burgundy as she cradled her sisters in the warm family shoot.
The Busby's patriarch was not left out as he looked cute in his signature eyeglasses, a sky blue shirt, and a pair of brown pants. With his #girldad snapshot, Busby had fans eating out of his hands as they gushed over the reality family.
After Danielle had her babies, Adam went through postpartum depression.
An excited fan approved of Adam's advice as they wrote: "Having daughters is the best!" While some fans fawned over the girls' delightful appearance, others gave the heart emoji approval.
SOME FACTS ABOUT THE "OUTDAUGHTERED" STARS
In every aspect of life, different people become pioneers for various fields. In the case of the Busbys, theirs came back in 2015 when Adam and his wife Danielle became the first American couple to have a set of surviving girl quintuplets.
The family became famous and are one of TV's favorite through their reality show, "Outdaughtered" which helps the Busby's fans keep up with the Quints.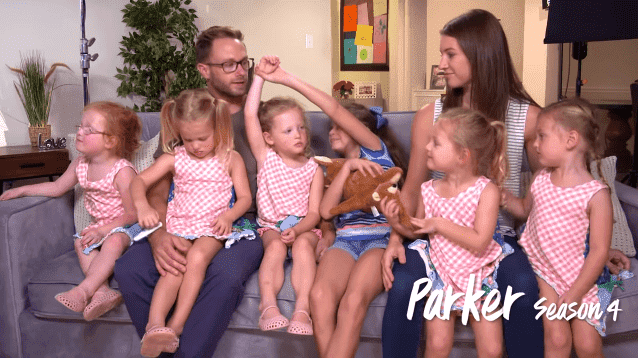 The Busby family during an episode of "OutDaughtered" | Source: YouTube/TLC UK
After Danielle had her babies, Adam went through postpartum depression. With the apparent misconception about who suffers postpartum depression, Adam went public as he shared his experience with PEOPLE.
The couple admits it's not been easy grooming their brood, but the reality stars get by, by sharing the home responsibilities and knowing what works for each child.
Please fill in your e-mail so we can share with you our top stories!