Snoop Dogg's Daughter Cori Broadus Shows off Her Shiny Curly Tresses in New Photo
Rapper Snoop Dogg's daughter Cori Broadus displayed her melanin beauty in a new Instagram post while flaunting her long curly hairdo in an outdoorsy snapshot.
Snoop Dogg's youngest child, Cori Broadus, just like other members of her family, has her fair share of supporters, and she keeps them delighted with lovely images of herself.
Cori shared an enchanting post of herself on Instagram, where she flaunted her beautiful and flawless face while rocking a chic hairstyle.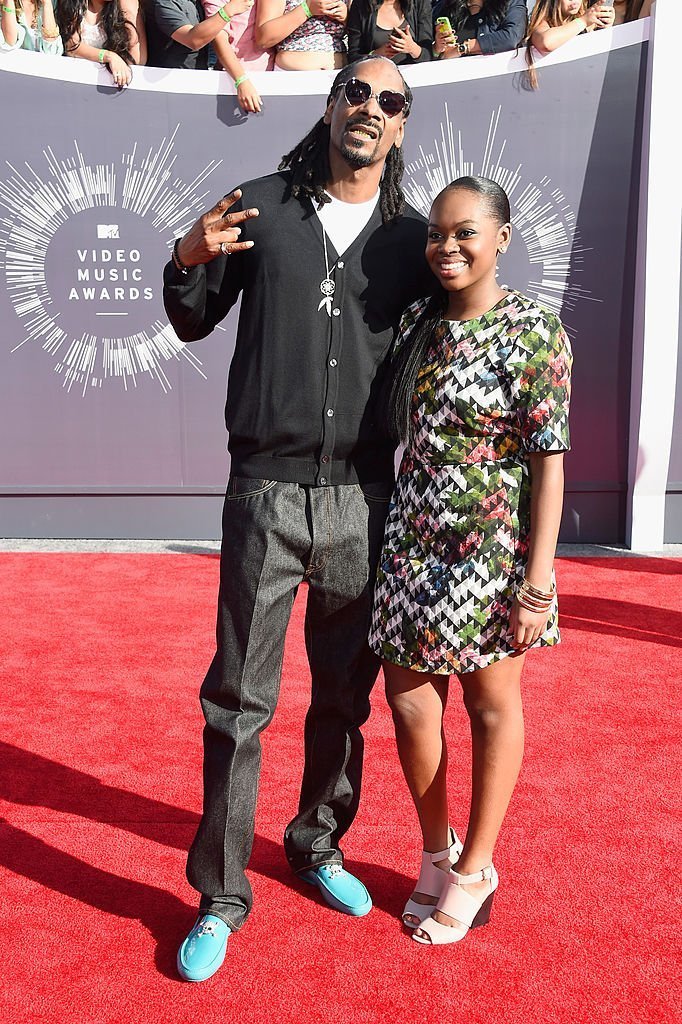 SUNKISSED
The Instagram post showed the young Broadus facing the direction of the sun, which shimmered against her skin. Cori rocked a large blue and a simple necklace as she captioned:
"Curly hair, don't care."
Cori's face was bare of any makeup, and she could pass for the perfect definition of "skin goals" as her flawless skin dazzled in the outdoor photo. 
FANS' REACTION
Cori's fans were around to show their love and approval for her endearing picture as they trooped to the comments. Many followers passed their love with heart emojis. 
More than any other aspect of her life, Broadus is a staunch supporter of self-love.
While some commented on her lovely hair, others wanted her to know that she was a stunning beauty. Someone wrote: "Love your skin; you are so beautiful." Another fan gushed: "All this beautiful curly chocolateness!!!"
CORI FOUGHT INSECURITY 
Broadus is a gorgeous beauty who is beginning to make waves in the music world, but she once struggled with issues of her skin color. In a revealing but now-deleted Instagram post, Cori left a thoughtful message for fans.
The young adult shared an ethereal image of herself that showed an up-close and detailed perspective of her face. She wrote in her caption: "I can finally say I'm comfortable in my own skin."
CORI MAKES MUSIC 
Just like her dad and older siblings, Cori Broadus launched a musical career, but unlike SnoopDogg's rap empire, "CHOC" chose smooth sailing R & B.
Back in 2018, she released a single titled, "Love Me for Me," which she talked about while she went on media rounds. 
Cori said that with her music, she is able to share her experience and "things I go through daily" with fans, and this gives her an amazing feeling.
More than any other aspect of her life, Broadus is a staunch supporter of self-love and the power to ignore trolls who try to thwart confidence.