Getty Images
Duchess of Cambridge Debuts Shorter Hairstyle during Her 3-Day Visit to Ireland
Catherine, the Duchess of Cambridge, had a largely uniform look for almost a decade since she joined the royal family, but recently she debuted a shorter hairstyle during her 3-day visit to Ireland.
Kate made her first public appearance since shaping her locks when she met the president and first lady of Ireland on Tuesday, but the new haircut was not readily visible since she had her hair lightly tucked under a large headband.
KATE'S FRESH LOOK
It was only later that day, when Prince William accompanied the duchess for an event at the Guinness Storehouse's Gravity Bar, that Kate set her locks free for everyone to notice.
In line with Ireland's signature color, Kate was clad in an emerald green midi dress. As depicted in a post by their official Instagram account, the princess savored a pint of Guinness while she was audience to a speaker in the event.
During her time at the bar, she also made acquaintance with Sinead Burke, a fashion and design industry insider who is famous for her TED talk on "Why Design Should Include Everyone."
VISIT TO IRELAND
The fresh spring look with her shoulder-length locks punctuated by a face-framing set of bohemian bangs was plenty evident during her visit to a mental health charity, Jigsaw, on Wednesday,
During her tour of the charity's campus, the princess sported a chic gray A-line coat that covered her polka dot blouse coupled with a pair of black jeans and ankle boots.
After their time at Jigsaw, the royal couple then went on to chat with young people at a charity Extern. The royal couple also tried their hands at table tennis later on.
AN EDUCATIONAL VISIT
In the early evening on Wednesday, the Duke and Duchess of Cambridge visited the Teagasc Research Firm in County Meath, where they learned about the pioneering research being done there to promote sustainable farming across the country.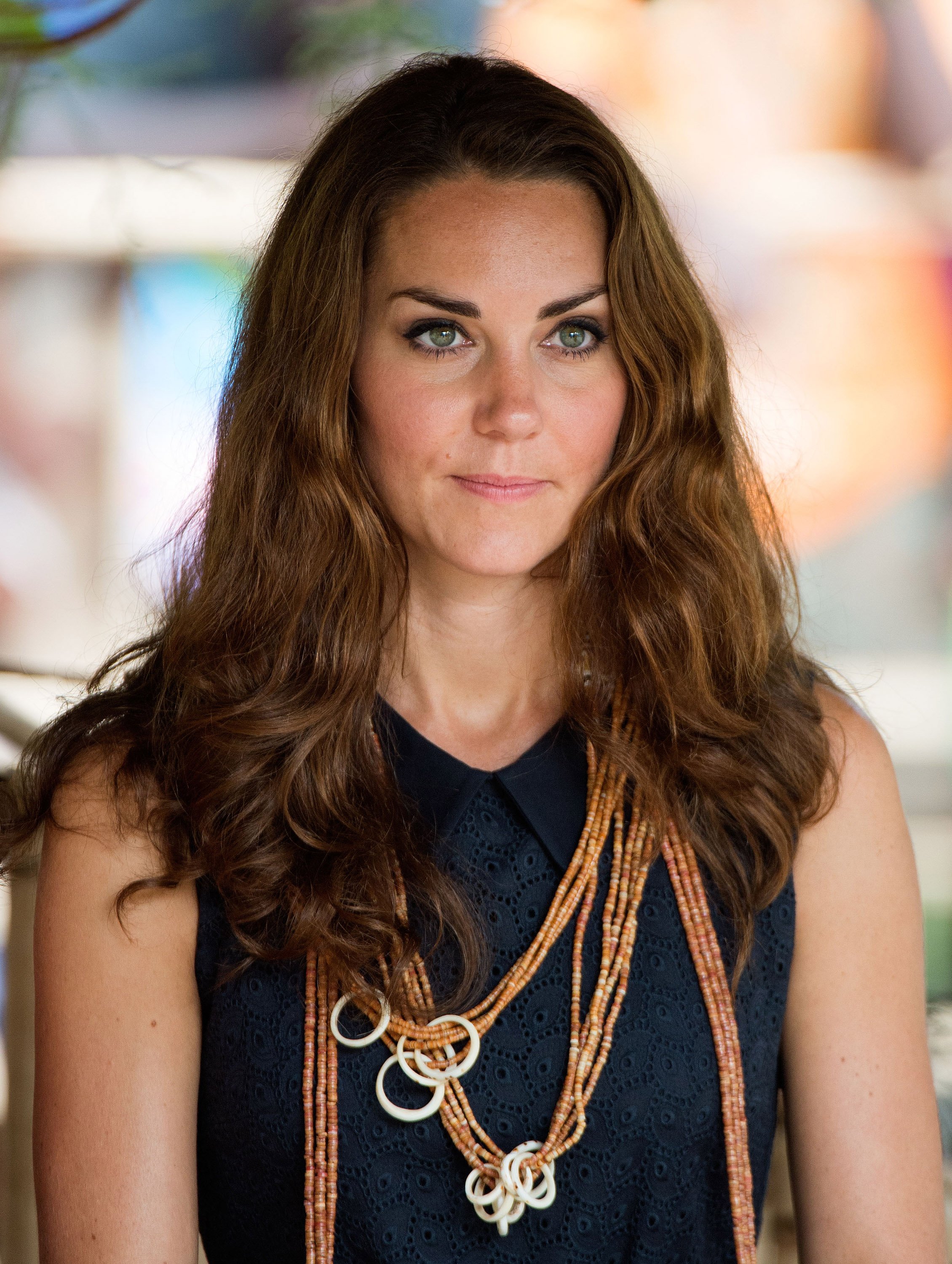 Catherine, Duchess of Cambridge visit Tuvanipupu Island on their Diamond Jubilee tour of the Far East on September 17, 2012. | Source: Getty Images
The last time the Duchess of Cambridge switched her locks was back in October 2019, when she flaunted honey-colored highlights for a visit to the Natural History Museum in the capital of England.
Before that, the princess had trimmed just a few inches off her do and updated the color of her hair to sunny caramel sometime in September, but this is the first drastic change in appearance for Kate in quite a while.
Please fill in your e-mail so we can share with you our top stories!