People: Mariska Hargitay Talks about Life after 'Law & Order: SVU' & Says It Will Be an Enormous Adjustment
Mariska Hargitay knows that her run on "Law & Order: SVU" will eventually come to an end. The actress is realistic about what will happen it's over. 
Mariska Hargitay, 56, has experienced an evolution and discovered new meaning in her life thanks to her career. She's the face of NBC's "Law & Order: SVU."
She's also an advocate and the creator of the Joyful Heart Foundation, which aims to support domestic violence and sexual assault survivors across the nation.
Mariska on her role
Earlier this week, Hargitay spoke to People magazine for her feature in their 2020 Women Changing the World issue. She made the cover story. "I think I was meant to do this," Hargitay told the outlet. 
Hargitay has been playing Olivia Benson since the show's inception in 1999. As the years went by, Hargitay started receiving personal messages from assault survivors.
She realized that her character's willingness to listen was transcending the screen and affected people in real-life. In 2004, she decided to train as a rape crisis counselor. She also began her foundation.
The backlog initiative
One of the main initiatives of the Joyful Heart Foundation is End the Backlog. Started in 2009, the goal is to address the hundreds of thousands of untested rape kits across America. 
Hargitay would never have made the various state-wide changes she has so far if not for "Law & Order: SVU." And while she's confident the backlogs will end, she's also aware that so will the show.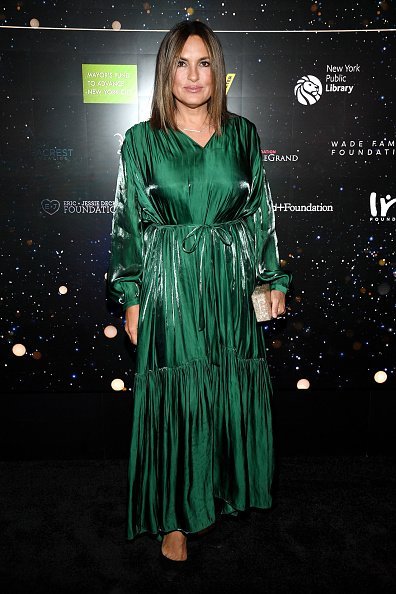 When she leaves
She said: "When I finish SVU, as much as it will be an enormous adjustment, I will also be able to look back and say, 'I gave it my all and maybe even a little more.' And I'm excited about the next chapter."
The former "ER" actress added something that we can all relate to, and that's not having enough time during the day to get everything done. She's married to husband Peter Hermann and has three children.
Three more seasons 
Hargitay is trying to make the most out of her time now, especially since the show was just renewed for three more seasons. Fans and the star herself were delighted.  
The Golden Globe winner shared an Instagram post announcing the big news. "Law & Order: SVU" will be taken into its 24th season as a result of the move. 
Hargitay's character already gained the record as the longest-running character in a primetime live-action series. Her time on the show alone is proof that she indeed was the right one for the role.