Prince William Reportedly Responds to Irish Fan Professing Her Love for Wife Kate: 'I Do Too'
On Thursday, March 5, 2020, the Duke and Duchess of Cambridge were in Galway, Ireland, for their last day of royal engagements in the country. During a meet-and-greet with fans in the city, Prince William professed his love for his wife.
While meeting up with fans in Galway, Duchess Kate and Prince William came across a woman who held up a commemorative banner from their 2011 wedding. The woman's name was Angela Moran, according to "People" magazine.
Moran revealed how she and William had a conversation when he asked about the flag. The woman recalled saying: "I said to him that I really admired him and Catherine and he said thank you very much."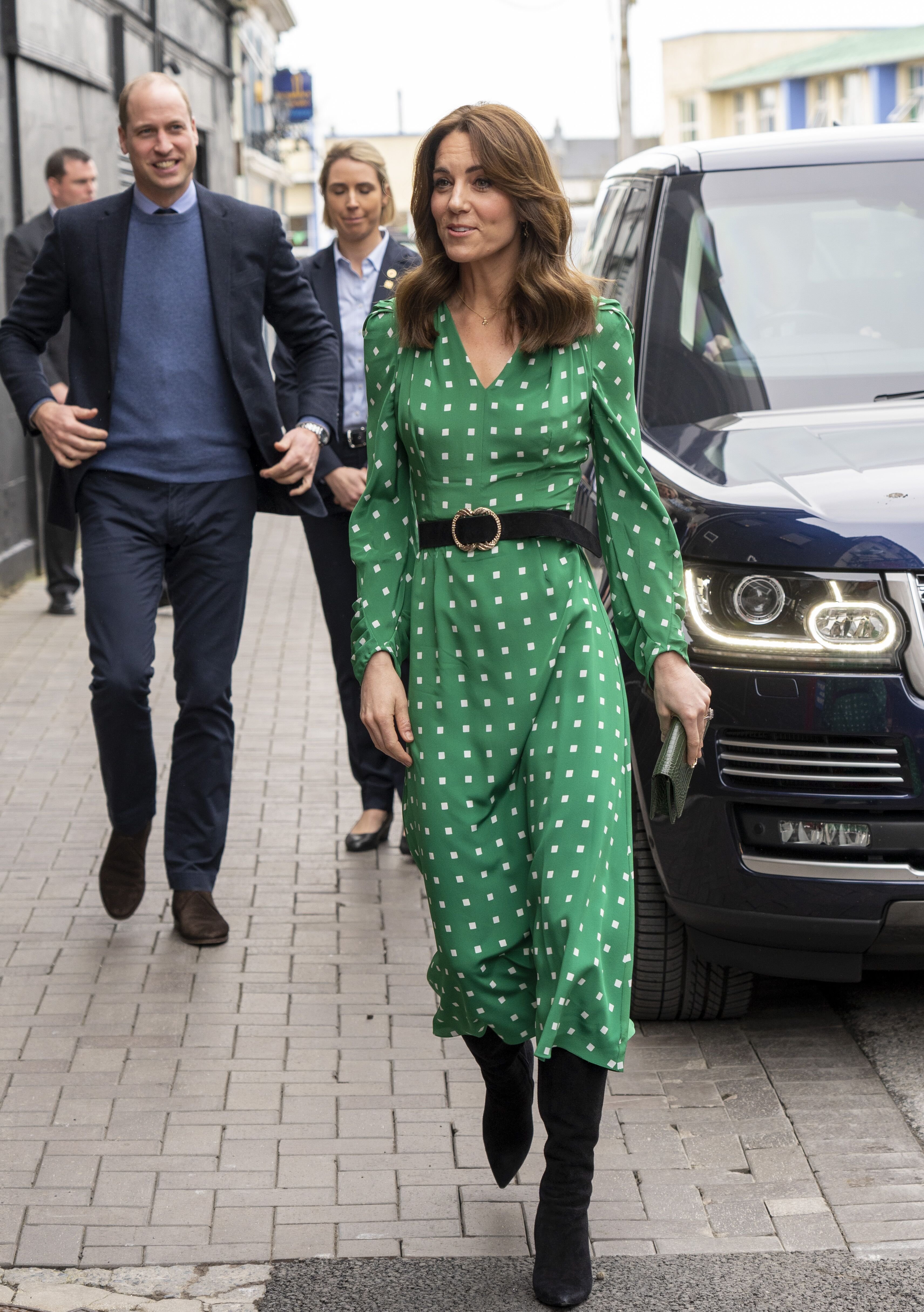 William professes his love for Kate
The Westport, County Mayo, resident shared how the conversation then focused on the Duchess with her declaring: "I said I love her and he said 'I do too, nice of you to say so.'" Moran also spoke to "Town & Country" about how it felt to meet the royal couple.
It was worth every second
She explained how the meeting had been "amazing." The Irish resident also confessed how it was "something you'd think will never happen."
The Duke and Duchess of Cambridge meet local Galwegians after a visit to a traditional Irish pub in Galway city centre on the third day of their visit to the Republic of Ireland. 📸@aaronchown @PA #RoyalVisitIreland pic.twitter.com/JDfZxyUKY1

— Derek Momodu (@DelMody) March 5, 2020
Waiting for the royals was worth it
Moran revealed how she and others had stayed in Galway overnight to make sure they had a good spot the following day to see Kate and William. She admitted that they stood for a long time but said: "It was worth every second."
Duke and Duchess delayed
Crowds did, indeed, gather in the city several hours before the royal couple arrived. They had to wait even longer when the Duke and Duchess got delayed because of their helicopter from Dublin.
Visits to a family-run Irish pub
They were delayed for around an hour. On arrival, the pair had the chance to visit Ireland's west coast where and also went into the family-run Tig Coili pub in the city center.
What Kate wore
For their last day of royal engagements, Kate paid homage to the country one more time by wearing a green polka dot dress by the London-based brand Suzannah. She accessorized her outfit with black boots and a small clutch bag.
Later on, the Duchess added an olive coat to keep warm.