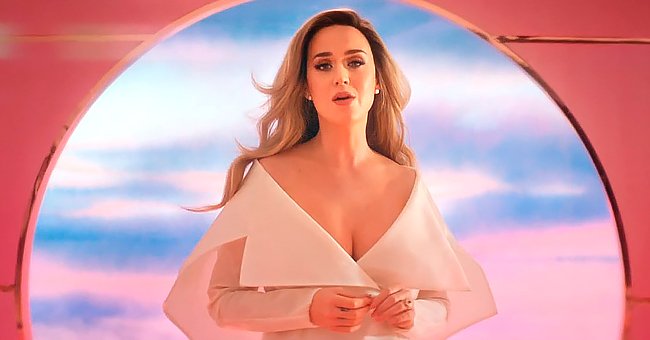 Youtube.com/Katy Perry
Katy Perry Is Glad She No Longer Has to Hide Her Pregnancy
Popular singer, Katy Perry announces her pregnancy in her new music video, followed by a cute Twitter post. The singer expressed her relief at being able to share the good news with her fans.
Katy Perry took to Twitter with exciting news of her pregnancy, joking that she could finally stop "sucking in" her stomach and let the world know about it.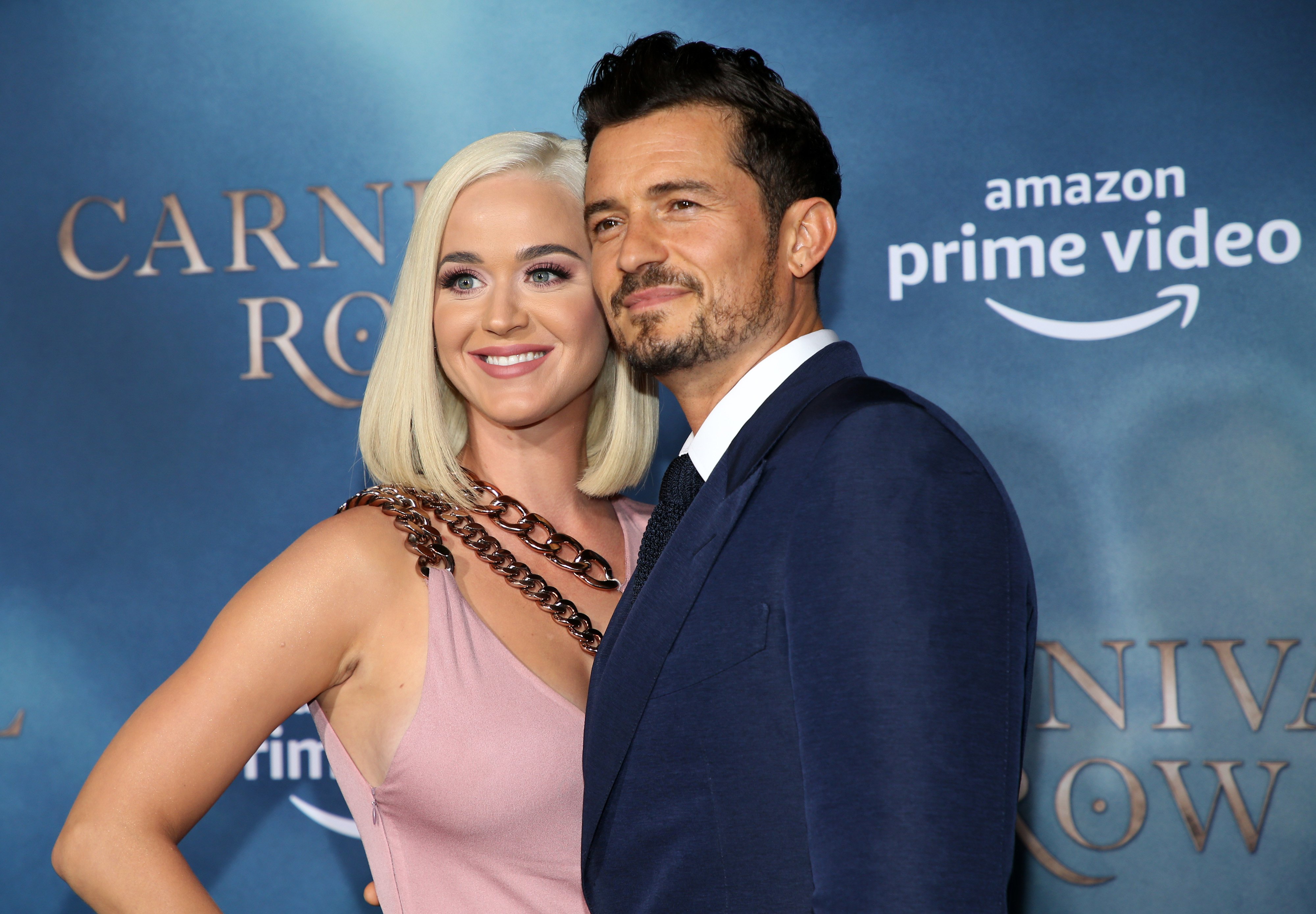 Katy Perry and Orlando Bloom attend the LA premiere of Amazon's "Carnival Row" on August 21, 2019, in Hollywood, California. | Source: Getty Images.
Perry's Twitter post is a six-seconds clip that begins with a close up of her baby bump and follows by an excited screaming. Captioning her post, Katy said:
"Omg, so glad I don't have to suck it in anymore."
Thousands of fans congratulated the singer and also shared in the soon-to-be mom's excitement. On Thursday, March 5, 2020, the "Unconditional" singer released the official music video for her new single "Never Worn White," in which she reveals her pregnant belly.
The song is an ode to Perry's approaching wedding to her long time beau, Orlando Bloom. The song begins with a famous wedding march piano tune, and one of the first scenes in the video shows Katy standing in a stunning white dress with a cinched waist, which does not quite show off her baby bump.
She looks ethereal in her flowing white dress, as hair blows about her. However, the message she was trying to pass across wasn't clear and caused fans to speculate.
The last few seconds, however, confirm the fans' suspicions that she is pregnant, showing a profile shot of Katy's body, with the bump quite hard to miss. Pregnancy looks good on the singer.
The "American Idol" Judge, in her music video, expresses her appreciation for the love that she and Bloom share, singing about how he delicately broke down her walls, and she let him see her for who she is.
Following the sweet lyrics, Perry, despite her happiness at having found love, sings that she's very nervous about getting married because she has "never worn white."
Fans might be slightly confused, wondering how that is possible since Katy got married to her ex-husband Russell Brand back in 2010. The singer told fans that she wore "dove gray" during the wedding.
On her Instagram Live, Katy opened up some more about her pregnancy and the behavioral changes that have come with it.
The singer, who never cared much for spicy food, now finds herself taking a bottle of Tabasco sauce in her purse and is in love with one particular type of burrito, which she claims is what she has been eating for weeks on end. She also adds that she no longer likes beef.
Bloom was previously married to his ex-wife Miranda Kerr who he married in 2010 till their 2013 split. The two share a son, Flynn, who is nine years old. Katy and Bloom have been dating since 2016, on and off until Bloom proposed on Valentine's day in 2019.
"It's like this wild mustang. If we can just wrangle this beast and get on it, we'll have the ride of our life."
Perry hinted in the Live video that both her baby and her upcoming album would both be arriving during the summer, and we do not doubt that she and Orlando are going to make such wonderful parents.
Please fill in your e-mail so we can share with you our top stories!