Katy Perry Collapses on 'American Idol' Set after Gas Leak During Auditions
This season of "American Idol" is off to an eventful start for the judges, as a gas leak and Katy Perry's incredulity made for some explosive action during auditions. 
Ahead of Sunday's episode, an exclusive clip showed how Lionel Richie, Katy Perry, and Luke Bryan, had to halt the audition process due to a potentially dangerous gas leak.
AN EXPLOSIVE SITUATION
Katy Perry mentioned the smell of gas first, and said that its "pretty intense," while Luke added that they are getting "heavy propane."
As the effects of the gas kicked in, Katy Perry got up and said that she is developing a headache. Noting the increase in fumes, Katy added, "Oh, it's bad; it's really bad."
Sounds of approaching sirens could be heard as a group of firemen arrived to handle the increasingly dangerous situation.
Katy threw down her pen and called them "crazy" before knocking the cups onto the floor in anger.
Everyone piled out of the building, and Luke's eyes went big as he confirmed that it's "not a joke," but a real gas leak. 
Luke had barely finished his sentence when Katy Perry said that she's "not feeling good" before collapsing to the ground. The preview clip doesn't show what happened next, and fans will have to tune in on Sunday for the full story. 
THE EXPLOSIVE SEASON PREMIERE
The upset follows hot on the heels of Katy Perry, almost quitting the show. The third season premiered last Sunday, and a disagreement with her fellow judges over a contestant had the singer up in arms.
Following the audition of a 22-year-old guitar teacher Saveria, Katy couldn't understand Luke and Lionel's perception of Saveria's performance.
Katy Perry loved Saveria's audition, but Lionel felt that she "drifted" while she sang, which failed to keep him "engaged."
Luke Bryan agreed with Lionel, and they both refused to send her through to the next round, despite Katy's pleas. 
In complete disagreement with their opinions, Katy threw down her pen and called them "crazy" before knocking the cups onto the floor in anger.
Unperturbed by Katy's outburst, Lionel and Luke stuck to their guns, which pushed her anger to its limits. Frustrated, Katy got up and walked off the set, hitting equipment as far as she went.
After punching an "American Idol" sign, Katy stormed off and said that her fellow judges should "get their hearing checked."
THE DAY BEFORE THE PREMIERE
The day before all the drama started with the premiere of "American Idol," Katy only had eyes for her fiance Orlando Bloom. 
The singer posted a sweet snap taken in front of a big heart decorated with roses, and shared that she "said yes" precisely a year ago to "a life of love and evolution."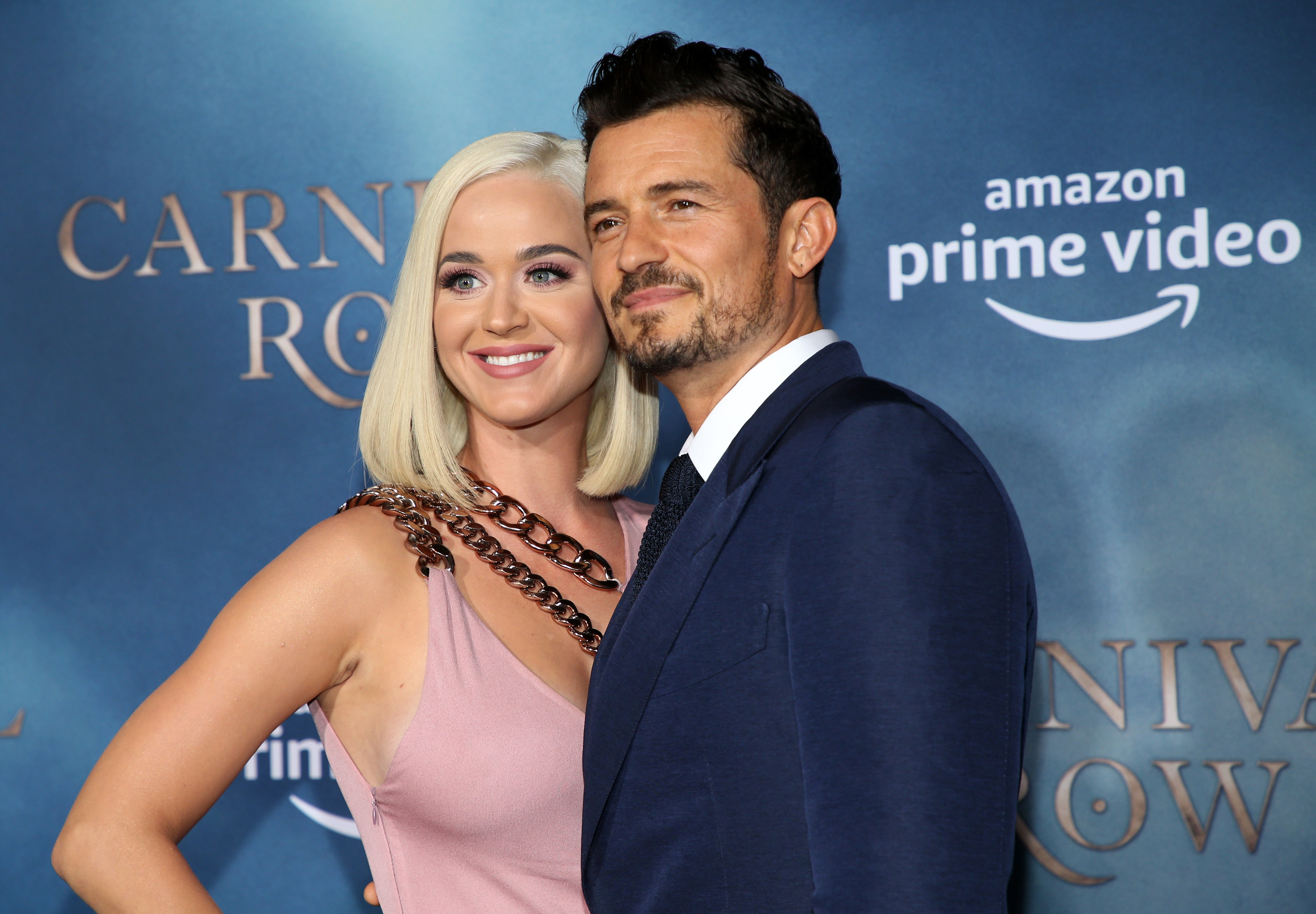 HOW ORLANDO PROPOSED
Orlando popped the question during an eventful evening that started at an Italian restaurant. The pair met each other there, and when Katy saw that Orlando is not wearing his tennis shoes, she knew something was potting.
The evening grew weirder as Orlando ordered everything on the menu before they went on a helicopter ride.
Eventually, the helicopter landed on a building, and as they went downstairs, the most flowers she had ever seen along with their friends and family waited with bated breath before he proposed. 
THE POSTPONEMENT OF THEIR WEDDING
Initially slated for December last year, Katy Perry and Orlando Bloom postponed their wedding since they had changed their minds about some of the details.
While they are eager to tie the knot, Orlando and Katy decided on a different location, and consequently had to change their dates, as it wasn't available at the time.
Planning two separate celebrations, the couple will have a local wedding, and a destination wedding to ring in their married life together.