Mark Curry from 'Hangin' With Mr Cooper' Moved on and Found Humor in Tragedy That Almost Ended His Life
Comedian, Mark Curry has had his fair share of lows, but amidst everything the actor's been through, he decided to take the high road and find humor in his tragedy.
Many may remember him as the tall, boisterous teacher in "Hangin with Mr. Cooper," who was full of life and made smart-mouthed jokes.
The comedian who has had his fair share of troubles in life is more than grateful to be alive following several incidences that almost took his life, especially a fire incident that left nearly 20 percent of his body burnt.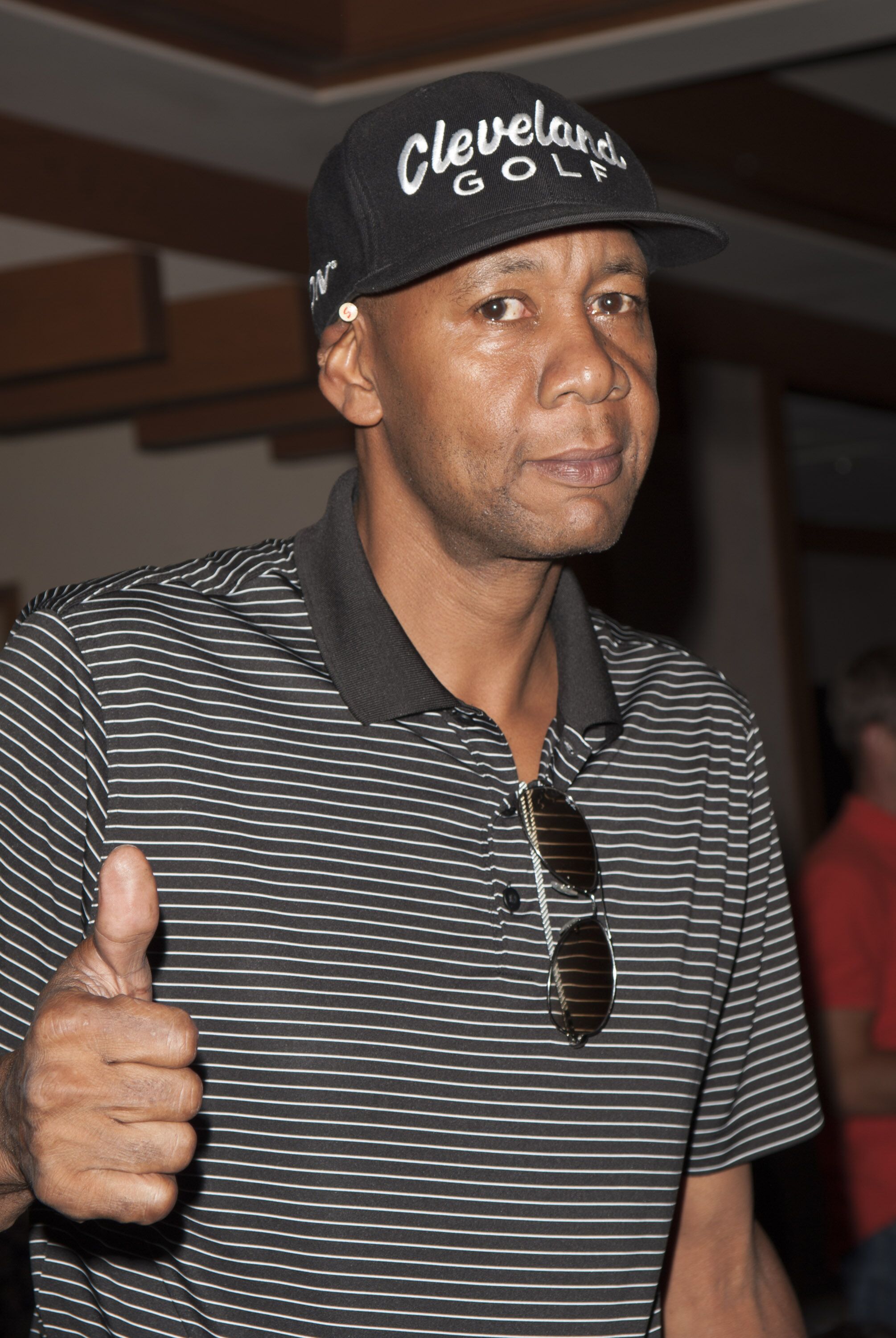 THE TRAGEDY THAT GOT HIM DEPRESSED
According to Mark Curry, the time of the fire incident that left him badly burned is a period of his life he has tried to shut off of his mind entirely as it was a depressing era for him.
The accident happened on a typical day in his house; the comedian was going about doing his chores. While doing the laundry, an aerosol can fell from the shelf and hit the metal bracket of the water heater, which caused an explosion.
The explosion threw Mark against the wall and set his body on fire, leaving him with third-degree burns on 20 percent of his body, most notably his back. 
Recalling the event, Mark comically explained what was going through his mind when the accident happened. He explained that:
"It blew me back, and I remember looking at my shoulder saying damn my shoulder hurts. I was all messed up on the other side, but I could not help but concentrate on my shoulder, saying I think I had broken it."
Following the accident, he had to be rushed to the hospital as the burn was horrible and had left him in a terrible condition.
THE DEPRESSION PHASE
Going through such a painful experience can leave one wholly devasted and depressed. And this was what the "Hangin with Mr. Cooper" lead character felt. 
The burns which affected his back, side, and arms were treated at a burn center in Oakland, where he was put in a medically induced coma.
After staying in a coma for three days, Mark woke up, and things went downhill from there. Feeling sad, uncomfortable, and in unbearable pain, Mark contemplated suicide and wanted to put an end to it all. Explaining that time, Mark, in his usual manner joked about it saying:
"I thought about suicide, but it's hard to commit suicide when you're 6'6" (LOL)…the ceiling's right here. [So] I can't hang myself. … It took me so low, into a black valley. People didn't know what was wrong with me."
Following this harrowing period of deep depression, Mark was able to make it out of the valley thanks to the help of his friends who regularly called him, joked, laughed at him, and ultimately encourage him.
THROUGH IT ALL
When people say a friend in need is a friend indeed, Mark experienced the full power of such a statement. When he was going through this period of depression, his friends helped him through it all.
Mark explained that most of his friends would call him and share jokes with him that helped him laugh and get through the hard times. Most times, the jokes were often about him, and this helped lighten the situation, as even Mark learned to joke about himself, something he still does.
Recalling how his friends helped him, Mark said when he was in the hospital, friends like Bill Cosby, Chris Tucker, Damon Wayana, among other comedians, called him making jokes about his situation.
Despite the fun, Mark found it helpful as it helped him overcome his depression and look forward to living life again.
Following the tragedy that happened back in 2006, Mark was struck with another tragedy in 2018, although this was not fatal as it affected only his car.
Mark's Ford Bronco got a harsh one when a large tree fell on it, crushing the hood and the upper part of the car. Thankfully no one was in it, but it cost Mark his Ford, which according to him, he has had since 1995.
In
a video he posted about it
, the massive trunk of the tree could be seen as firefighters tried to cut through the hood. Although the situation was non-fatal, it was sad that Mark had to lose his car.
MARK'S LIFE NOW
For someone who has been through a few harrowing experiences, Mark was able to pull himself out of the gutters and joke about the things that once caused him pain. 
Although he does not handle Barbeque nights anymore because of his phobia for fires, he has turned the situation around by churning out jokes.
Mark Curry's stand up acts are now famous for his ability to talk about real-life experiences while making people laugh about it. With ease and grace, Mark has made good choices for himself and continually enjoys living life.
It is amazing to see that even though the actor and comedian has literally gone through fire and back, he is doing well for himself and living life one day at a time.